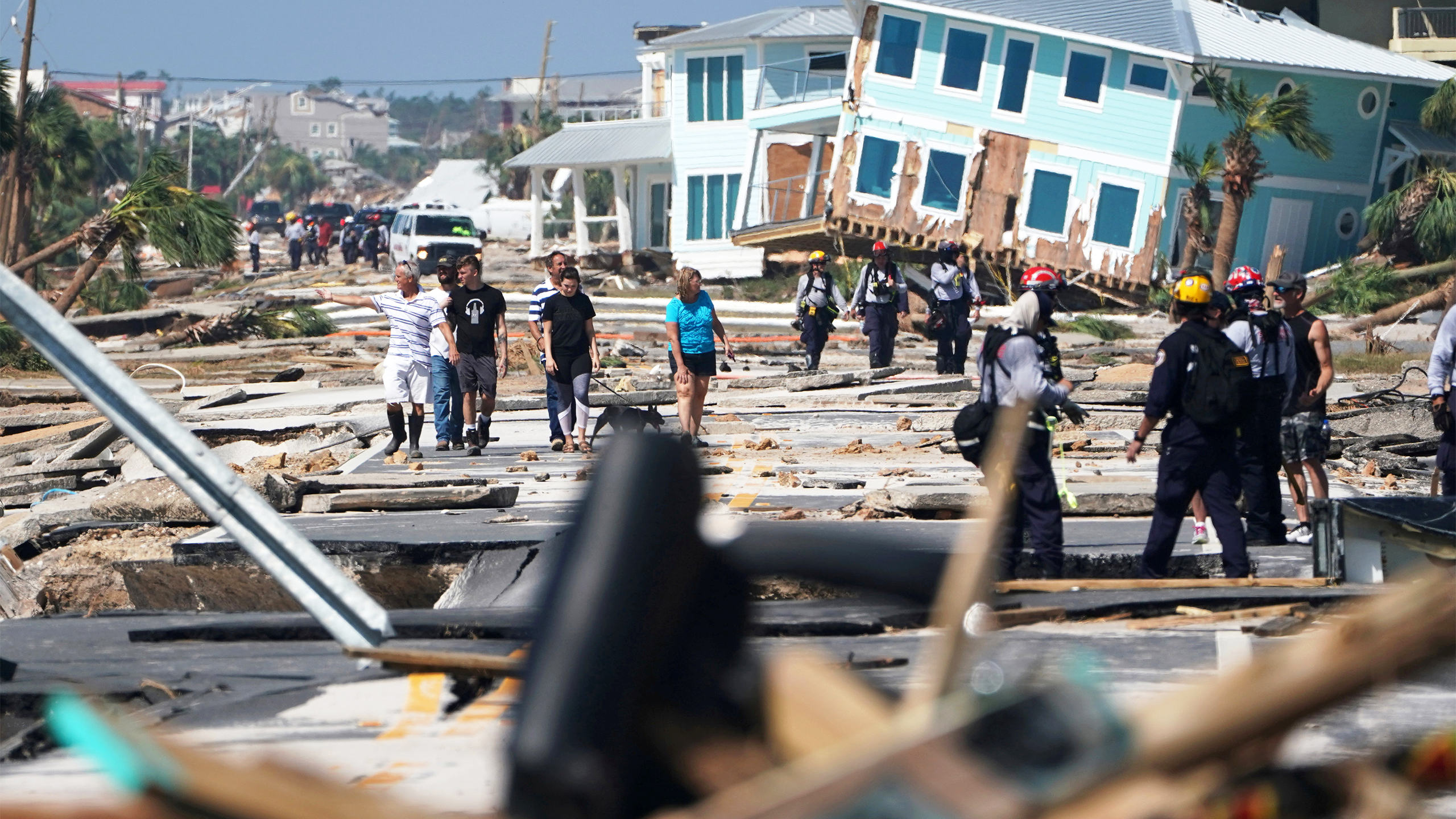 Note to politicians: Try living in a tent for seven months. Your attitude might change.
The official start of the 2019 hurricane season is less than a month away, but the Panhandle isn't close to recovering from damage last year wrought by Hurricane Michael. Relief aid is a captive of the Washington political machine.
Many Panhandle residents still live in FEMA trailers and tents nearly seven months after Michael mowed a 200-mile wide swath through North Florida. Congress isn't in a hurry to provide aid that could help the area recover.
Florida has earmarked more than $1.8 billion in state relief for the battered area. But a much-larger federal package has been stalled.
Shocking, I know.
Democrats support a deal that exceeds $17 billion but includes aid for Puerto Rico, still struggling to recover from Hurricane Maria in 2017. President Trump said Puerto Rico has gotten enough money and won't agree, and Democrats are holding firm.
The situation is so toxic that it affects even the Boston Red Sox's trip to the White House to celebrate their World Series championship. Manager and Puerto Rican native Alex Cora announced he is staying home in protest.
"Even though the United States Government has helped, there's still a long road ahead, and that is OUR reality," he said in a statement to El Nuevo Dia.
"I've used my voice on many occasions so that Puerto Ricans are not forgotten and my absence (from the White House) is no different. As such, at this moment, I don't feel comfortable celebrating in the White House."
Several Boston players announced they would join their manager in skipping the event.
Before all that, the President will visit Panama City on Wednesday for a rally that should be raucous. After all, that area is solidly Trump Country, which means he will tell the crowd either one of two things.
If a federal hurricane aid package comes together by then; it will be major news, and the President will bask in the love.
If there is no aid package, Trump will blame Democrats, and the crowd will boo lustily.
Something like this shouldn't be about boos and cheer though. People are hurting. That matters more than who wins the blame game.
That's true in more places than the Panhandle and Puerto Rico, by the way. Recovery in the Keys from Hurricane Irma in 2018 is far from finished. While many private volunteers and church groups have remained at work in the affected areas, the scars of that storm remain.
Floridians are acutely aware of the state's vulnerability to these catastrophes. Over the last few years, each section of Florida felt the force of these tropical haymakers. And each new storm seems to be worse than the one before.
That's where we started this discussion. The next hurricane season is almost upon us. Lawmakers, do try to help our neighbors in the Panhandle and the Keys recover their lives before the next storm hits, OK?
Try to be leaders for once. Either that or live in a tent for seven months.
It might change your outlook.