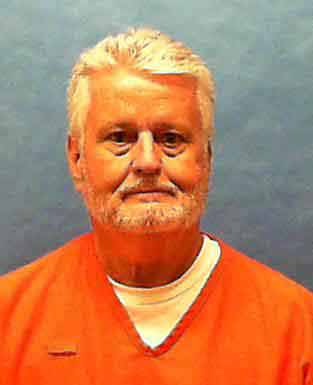 Some of 341 people on Florida's death row may be innocent. Bobby Joe Long is not.
Lawmakers created the death penalty for monsters like Bobby Joe Long. That's true whether you believe in capital punishment or not.
During the early 1980s, he murdered at least eight women in Tampa, but only after torturing and assaulting each one. He dumped their bodies and then went looking for more victims. His appetite for violence was insatiable.
Long himself estimated he raped at least 40 women, many of them under-aged girls.
He has been on Florida's death row since 1985, longer than anyone currently there. Barring a late reprieve, that will come to an end around 6 p.m. Thursday when he faces lethal injection. It is the first death warrant signed by Gov. Ron DeSantis.
Well, if anyone must be the first, Long is the best candidate.
Long caused unspeakable terror during his murderous rampage through the Tampa area. He was in the Ted Bundy class of killers, a predator who stalked women to satisfy his own twisted need.
Will anyone grieve when Long finally is gone for good?
Oh, probably. Death penalty opponents argue that murder is murder, whether done by the criminal or the state. There is religious opposition to capital punishment. Some argue that the drugs used to execute the condemned are inhumane. They say locking people like Long up forever, never letting them out, would be justice.
There also will be those who cheer Long's departure from the living. That's how it was when Bundy had his date with the electric chair. That was unseemly, even considering what Bundy had done.
And, there is the fact that Florida gets it wrong a lot.
There have been 165 such cases nationwide since 1973. 
Florida leads that list with 29 individuals wrongly sentenced to death, according to deathpenaltyinfo.org. The latest reversal was Clifford Williams in March, 42 years after his conviction for a murder he didn't commit.
There is no doubt about Bobby Joe Long, though.
None.
He received the death penalty for the murder of 22-year-old Michelle Simms. Law enforcement linked him to at least eight other murders.
His offender page on the state Department of Corrections website is jaw-dropping in its horror.
He has four 99-year sentences for robbery, kidnapping, and other crimes. Long received 30 life sentences – 30!
The only way Long was ever going to leave prison was in the back of a hearse, either by natural causes or something else.
Do we need the death penalty, or would it be enough to know a sociopath like Long was never going to walk free?
We can debate that all day. If Florida abolished capital punishment, I would be fine with that. Killing Bobby Joe Long won't bring back his victims.
But if seeing the life leave his body gives comfort to any of those people affected by his rampages, I'm fine with that too.
This state likes to sentence people to death, that's for sure. In Florida, 338 men and three women await their date with the needle. There is a good chance some of them are innocent.
Bobby Joe Long is not one of them.