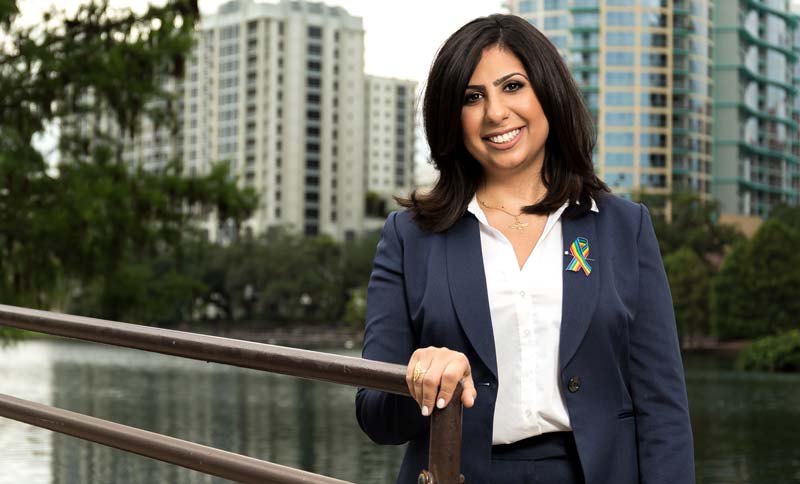 A look back at the 2019 Legislative Session.
Democratic state Rep. Anna Eskamani in Orlando is bringing her perspective of the 2019 Legislative Session back to her House District 47, scheduling four "debriefs" for the month of June.
The progressive freshman lawmaker is planning her talks for June 13 in Winter Park, June 19 in Pine Castle, June 24 in Orlando, and June 27 in the College Park neighborhood of Orlando.
"I am thrilled to be hosting four legislative debriefs this summer in House District 47" Eskamani stated in a news release. "Our goal is to make state government as accessible as possible, ensuring that everyday Floridians can engage with their elected officials, creating an avenue for conversation and accountability."
She is asking interested residents to RSVP for the events, either through her District Secretary Lauren Cooper or through her Facebook Events page.
The events are set for the Winter Park Community Center, 721 New England Ave., in Winter Park, from 6-8 p.m., June 13; OneBlue Real Estate School, 5671 S Orange Ave, Orlando, 6-8 p.m., June 19; First Unitarian Church of Orlando, 1901 E Robinson St, Orlando, 6-8 p.m., June 24; and The Paragon School, 4710 Adanson St, Orlando, 6 p.m., June 27.