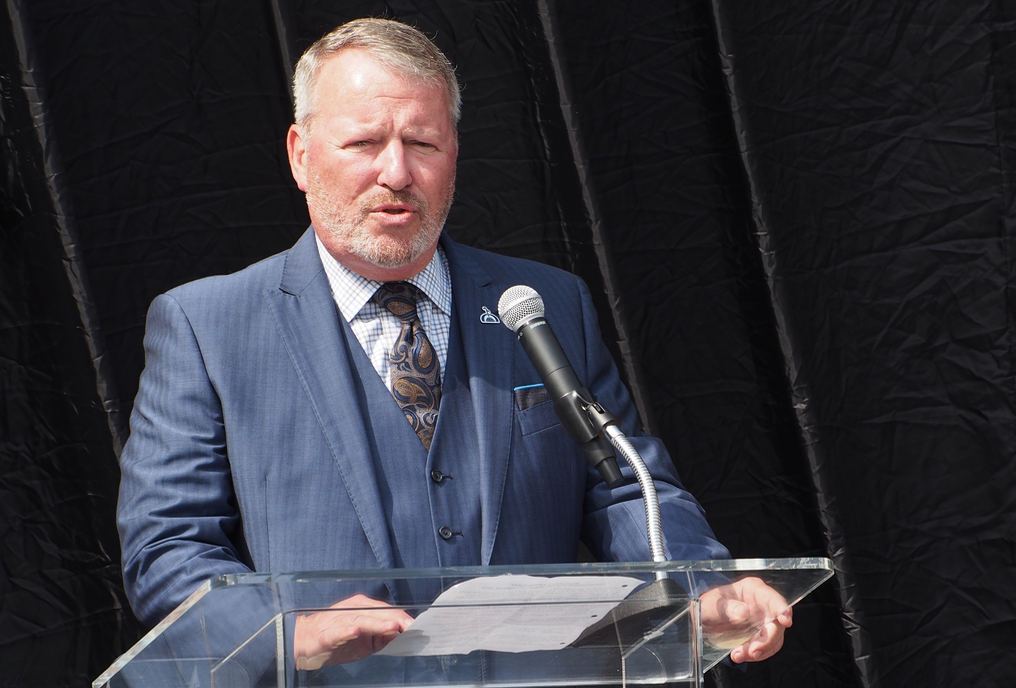 Dyer: 'Our Muslim community is valued and welcomed in Orlando.'
Declaring that the Muslim community is valued and welcome in Orlando, Mayor Buddy Dyer joined Democratic state Rep. Geraldine Thompson Tuesday at a celebration of Eid al-Fitr, marking the end of the month-long Ramadan.
Dyer and Thompson, as well as Vivian Rodriguez representing Democratic U.S. Rep. Darren Soto, delivered such greetings to more than 3,000 Central Florida Muslims gathered for the fast-ending festival, Eid, at the Orange County Convention Center.
"While Eid marks the completion of Ramadan, it also celebrates the common values that unite us in our humanity and reinforces the obligations that people of all faiths have to each other," Dyer said.
"I am here to send a clear message: our Muslim community is valued and welcomed in Orlando," Dyer continued. "We are proud that Orlando is recognized around the world as a compassionate, vibrant multicultural city. And we will continue to work each day to make Orlando a more inclusive place for everyone."
An estimated 60,000 American Muslims in the Orlando area spent the last month in prayer, fasting and community service through Ramadan, according to Eid Orlando, the organization that put together the event at the convention center, the largest Central Florida Eid celebration.
"Eid Orlando is committed to reaching out to all segments of the Central Florida Muslim community to hold united, inclusive, and festive Eid prayer events that meet the needs of the growing population," Eid Orlando President Faraz Asrar stated in a news release. "Each year Eid Orlando grows and brings in people from all corners of this state, and so does our love for serving the community."
Thompson, whose House District 44 includes the convention center, and Rodriguez echoed Dyer's sentiment.
"When you bring people together, you bring the best minds together, you get a better outcome than when you have one group or one individual who has all the answers," Thompson said.
Rodriguez made reference to "these difficult times."
"Our community's greatest strength is our diversity and unity," she said. "From opposing a Muslim travel ban, to working to combat Islamophobia, to working with local Muslim leaders to improve the quality of life in Central Florida, we will continue to work together."