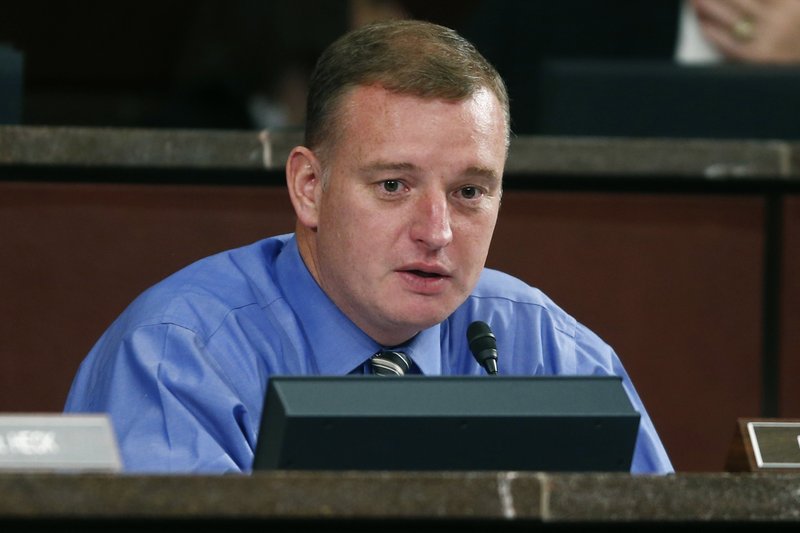 Congressman backs 25-year-old land-use attorney.
Former U.S. Rep. Tom Rooney endorsed Sebring Republican Kaylee Tuck in her race for state House.
"She understands the needs of the people in House District 55 and supports their desire for good schools and a strong economy," Rooney said.
Tuck filed last week for the state House. She looks to succeed state Rep. Cary Pigman, a Sebring Republican, who cannot run again because of term limits.
Rooney served in the U.S. House from 2013 to 2019. His district throughout the time covered Highlands, Glades and Okeechobee counties. He announced his retirement in 2018.
That means he boasts a long record of service himself with the constituency Tuck looks to represent.
Rooney said the 25-year-old land-use attorney's roots in the community show her commitment.
"Kaylee Tuck grew up in Florida's Heartland, was educated in Highlands County schools and is the third generation of a family well known for public service," he said.
Tuck so far has stressed the importance of agriculture in the local economy. Rooney said anyone representing the area must know that industry.
"She understands that agriculture is the largest single source of jobs in the Heartland and that we must have representatives in Tallahassee who are well versed in that industry and supportive of it," he said.
Tuck has been involved in politics for years; her father Andy Tuck serves on the state Board of Education.
Rooney said he first met Tuck as a campaign volunteer.
"I first met Kaylee Tuck when she helped on my campaign in 2008 and know that she has strong conservative values. She will be a reliable voice in Tallahassee for lower taxes, less government regulation and more individual freedom," he said.
"I urge my friends and supporters in House District 55 to support and elect Kaylee Tuck to the Florida House in 2020."
Tuck right now faces Tony Munnings, Sr., a a longtime Democratic party leader in Highlands County.