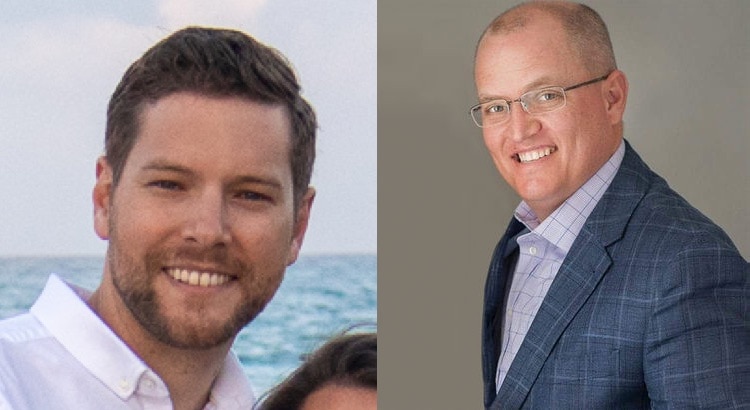 The Republican candidates raised money unopposed through May.
Palm City Republican John Snyder opened with a solid showing in his first month of fundraising in House District 82.
In the month of May, Snyder raised a total $20,860.
That included a $1,000 from Martin County Sheriff William Snyder, a former state representative and the candidate's father.
Other than some small out-of-state donations, the bulk of funding comes from businesses and individuals around the South Florida district.
TD Second Act owner Thomas Delattre donated $1,000. So did Jensen Beach engineer Rodney Sturm. Evergreen Private Care's Keren Wheeler donated $1,000, as did the company.
ESI Employment Simplified and Tri County Enterprises also wrote $1,000 checks.
The candidate has also picked up endorsements from such prominent leaders as U.S. Rep. Brian Mast, a Stuart Republican, and former Attorney General Pam Bondi.
And John Snyder will face competition for the open seat.
Former state Rep. Carl Domino, a Jupiter Republican, filed for the seat on May 29 but won't report numbers until next month.
Incumbent Rep. MaryLynn Magar, a Tequesta Republican, can't seek reelection because of term limits.
In another suddenly competitive primary, Cape Coral Republican Bryan Blackwell raised a more modest $3,000 in his bid for state House in District 77.
Since becoming the first candidate in the race in February, the Marine veteran has pulled in $19,875.
Like Snyder, Blackwell will need that money as he has recently garnered his first opposition.
Another veteran, Mike Giallombardo, announced his candidacy for the seat last week.
Time will reveal what a few months head start garners for Blackwell on the campaign trail.
In the month of May, he picked up $1,000 checks from Alva attorney Joshua Dorcey and from Leslie Alvarez, a North Fort Myers business owner.
District 77 will be an open seat next year. Incumbent state Rep. Dane Eagle, a Cape Coral Republican, cannot seek reelection because of term limits.
Through Southwest Florida, a number of state lawmakers who are seeking reelection reported little to no fundraising,
The most notable exception was state Rep. Bob Rommel, who pulled in $6,000.
All of it came from outside the Rommel's District 106. The money includes $3,000 in checks from various arms of Frontline Insurance out of Lake Mary.
Heathrow Land Holdings and PWC Financial, which share an address with Frontline, also donated $1,000 each.
The remaining $1,000 comes from the Voice of Florida Business political committee.
But the majority of incumbents without challengers used May as a month of financial rest.
State Rep. Spencer Roach, a North Fort Myers Republican, raised just $50 in May, from a single donor in Cape Coral.
But state Reps. Melony Bell, Will Robinson, Tommy Gregory, James Buchanan, Michael Grant and Byron Donalds, all Republicans, reported no contributions in May.