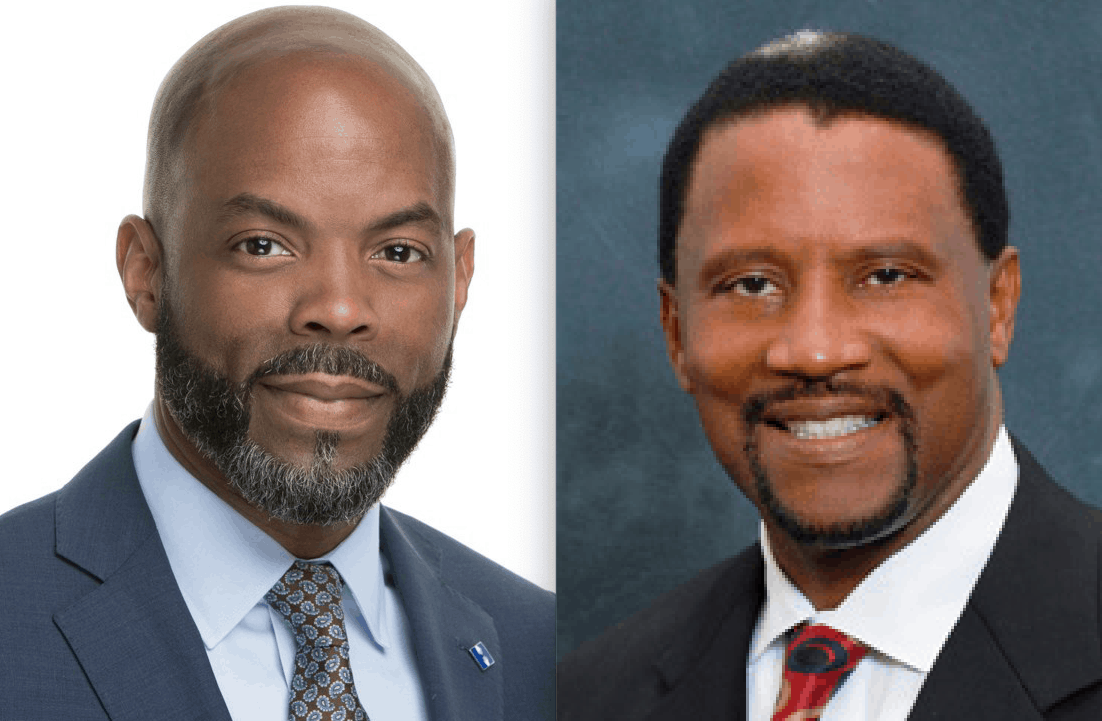 Gary Siplin, Bakari Burns both easily top five-figures in cash donations in May.
The cash race is on for the District 6 seat opening up on the Orlando City Council as former state Sen. Gary Siplin had another strong month in campaign fundraising and Bakari Burns did too.
The latest campaign finance postings show Siplin raised $22,075 in May, giving him $75,000 raised and $52,000 in the bank for his bid to succeed outgoing Orlando Commissioner Sam Ings in the southwestern Orlando district. That follows a $42,000 month Siplin enjoyed in April.
Ings is running for Mayor against Mayor Buddy Dyer rather than for re-election.
Burns, president of Orange Blossom Health, pulled in $13,275 in May to support his bid for Ings' seat, his best month yet. That gives Burns almost $30,000 raised and about $22,000 in the bank at the start of June.
There is a third candidate in the District 6 race, community activist and regular Orlando City Council candidate Lawanna Gelzer. She picked up $500 in donations and lent $1,500 to her campaign in May. She had all of that in-hand on June 1.
The city elections are in November.
In two other Orlando City Council elections, neither incumbent Commissioner Tony Ortiz in District 2 nor incumbent Commissioner Patty Sheehan in District 4 have opponents yet. Ortiz has raised $12,265, almost all of it in May. He has all of that in hand for his re-election bid. Sheehan has raised about $24,000, including $2,500 in May. She's got just under $20,000 in the bank for her re-election campaign.
Siplin, husband to Orange County Commissioner Victoria Siplin, drew a large amount of money from businesses in the tourism district portion of District 6, including a couple maximum-contribution $1,000 checks from Universal Orlando companies, and several $1,000 checks from other attractions such as the Orlando Starflyer.
In all, Siplin picked up 17 $1,000 checks in May. He also received a donation from former Orange County Commissioner Rod Love.
Burns picked up five $1,000 checks including one from former Orlando City Commissioner Bruce Gordy, and also picked up contributions from longtime Civil Rights leader Lavon Bracy and former Orlando City Commissioner Ernest Page Sr., Burns' uncle.
In a news release issued by the first-time candidate, Burns declared, "I'm excited that in the first few months of my campaign, the community has shown such strong support for my candidacy and vision for District 6. On day one, I'm ready to move District 6 forward into a new generation of leadership."