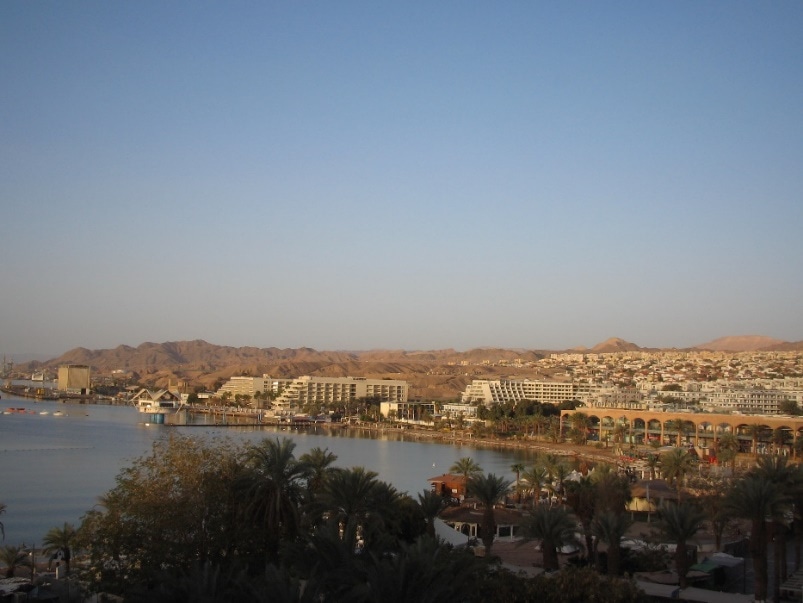 It's a powerful move to show the world Florida is thinking globally.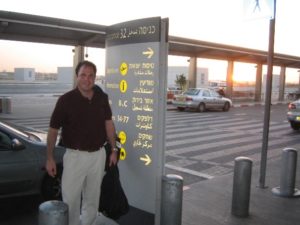 Recently, Gov. Ron DeSantis took a delegation to Israel. I followed the trip with great interest as I made a similar journey once; it was one of the most profound trips of my personal and professional career.
Thank you to A.G Gancarski for the coverage.
About 10 years ago, our company signed a deal with an Israeli firm to sell its security appliances here in the States. The first few orders went fast, so they invited me over to a tech summit to learn more about its solutions, its team, and their country.
Our tour started in the resort town of Elijat.
We heard from solution providers from all over the world and went through epic amounts of security at the airport. They said I looked Egyptian (not a compliment, I guess).
The security questions they went through were straight out a Dan Silva spy novel. (if you haven't before, read one. Fabulous. Thanks to Sally Bradshaw and Midtown Reader for the intro).
"You said you had 22 employees" … "No, I said 15" … "You said you have traveled to Pakistan before?" … "No, I have not" … and so on.
We got into a small bit of trouble when a Canadian guy we were drinking with at the airport said he didn't know us when in line at security. They put him in interrogation because I said I did know him (it's all in your meaning of the word, I suppose).
Apparently, the Canadian meant he would not vouch for us, but I took it as "do you even know him at all."
Yes, Israelis take things very seriously there.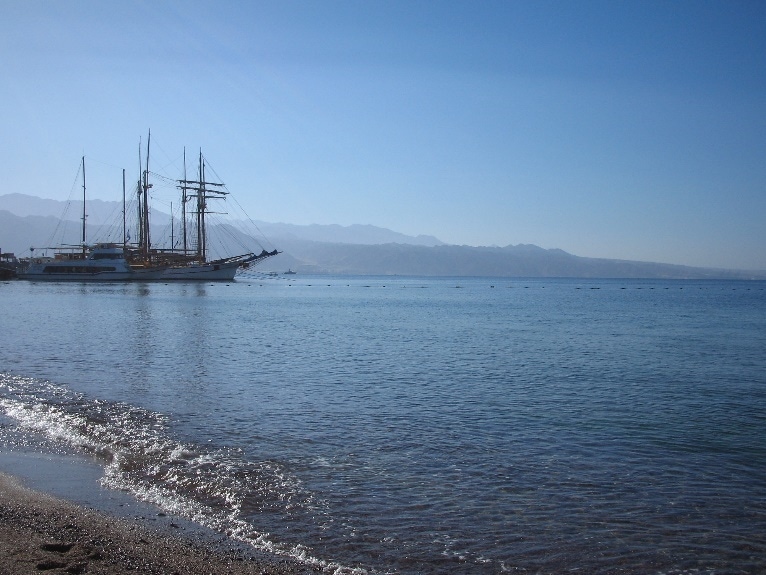 One night, over cocktails, we gazed across the Red Sea; I asked why the jeeps were driving on the beach late at night.
My guide told me those are not jeeps; those were tanks. And that, my friend, is Jordan.
He then gave me his firsthand experience and thoughts on how volatile the region was.
Describing how every citizen joins the army, the entire country is ready to defend itself, even their Director of Customer Support carried an Uzi most of the time. (That is some serious customer support.)
Anyway, the trip moved to the Dead Sea (the most amazing sight I have ever seen), Masada Palace and then Jerusalem.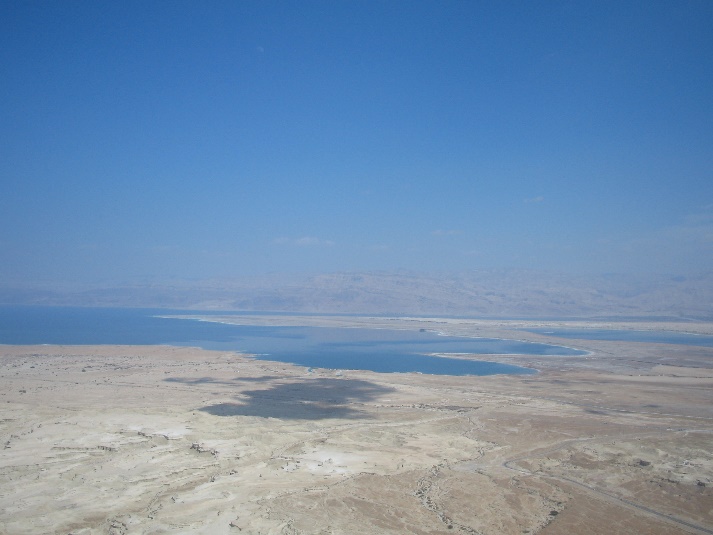 Knowing the country gives me a unique perspective; while the Governor has taken some criticism for this trip, I think it is all good. Us in the Sunshine State need to be thinking more globally.
Did you know there is a strong Israeli footprint corporately here in Florida? On example is Mazonics. The company started in Israel, but its headquarters are in Orlando, providing many jobs for the area. Mazonics solutions are wicked, providing high-tech surgical tools.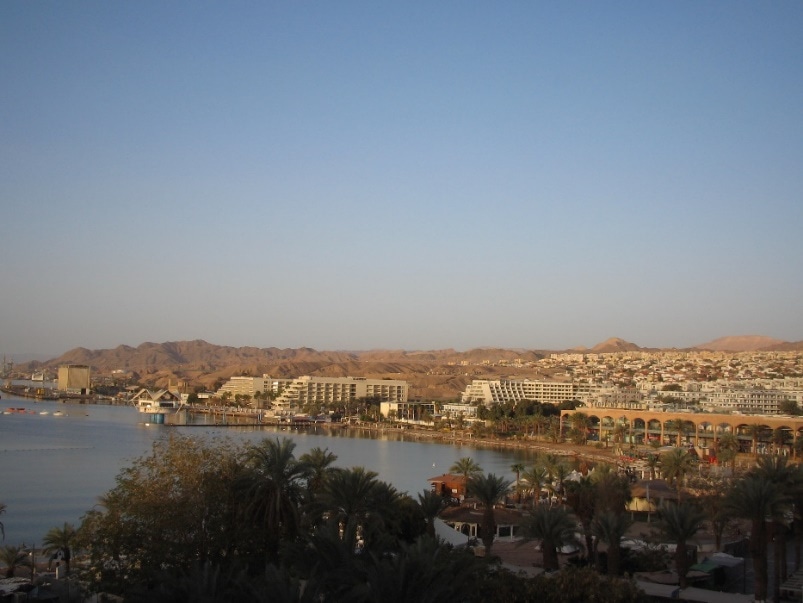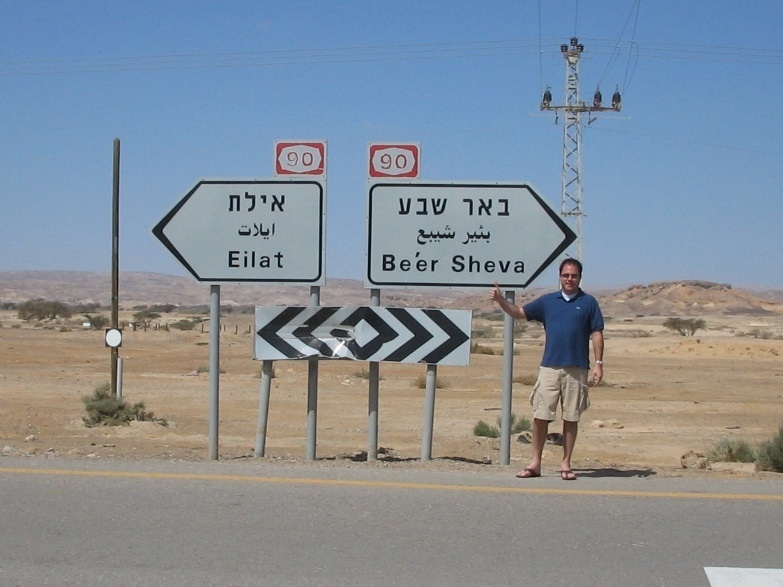 Did you know there is a Florida–Israel Business Accelerator program located in Tampa?
According to its website, FIBA's mission is to "provide business development and community engagement programs that provides a soft landing for Israeli companies that are expanding into the U.S. market."
One of the companies featured on the site, Stem-Rad, makes radiation proof vests for astronauts, and this is one the deals our Governor spoke about while on his trip and a new office is on the horizon for Tampa later this year. This is very cool tech.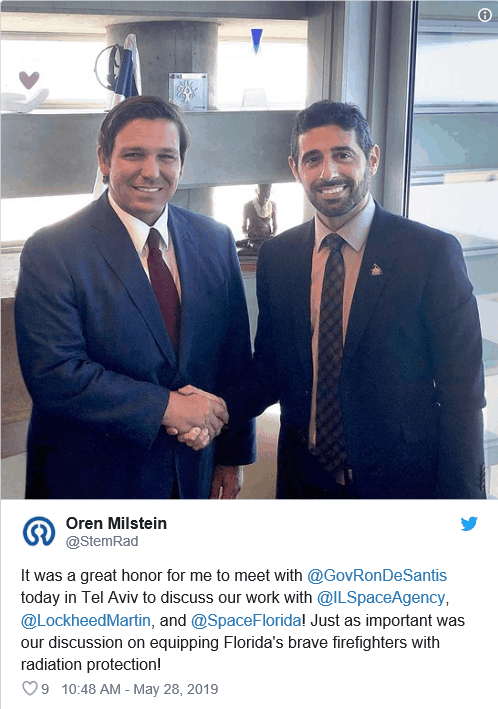 Another very high-tech firm out of Israel with a Florida office is ECOncrete. They offer a suite of high performance environmentally sensitive concrete solutions for maritime use boasts their website. ability
There are countless examples of high-tech and innovative companies with ties to Israel doing great work here in Florida.
I am thrilled to have had the opportunity to visit there, and next time the Governor visits maybe I can make the cut.
Kudos to our leadership for making this happen — it's a powerful move to show the world Florida is thinking globally.
___
Blake Dowling is CEO of Aegis Business Technologies in Tallahassee. He can be reached at [email protected].