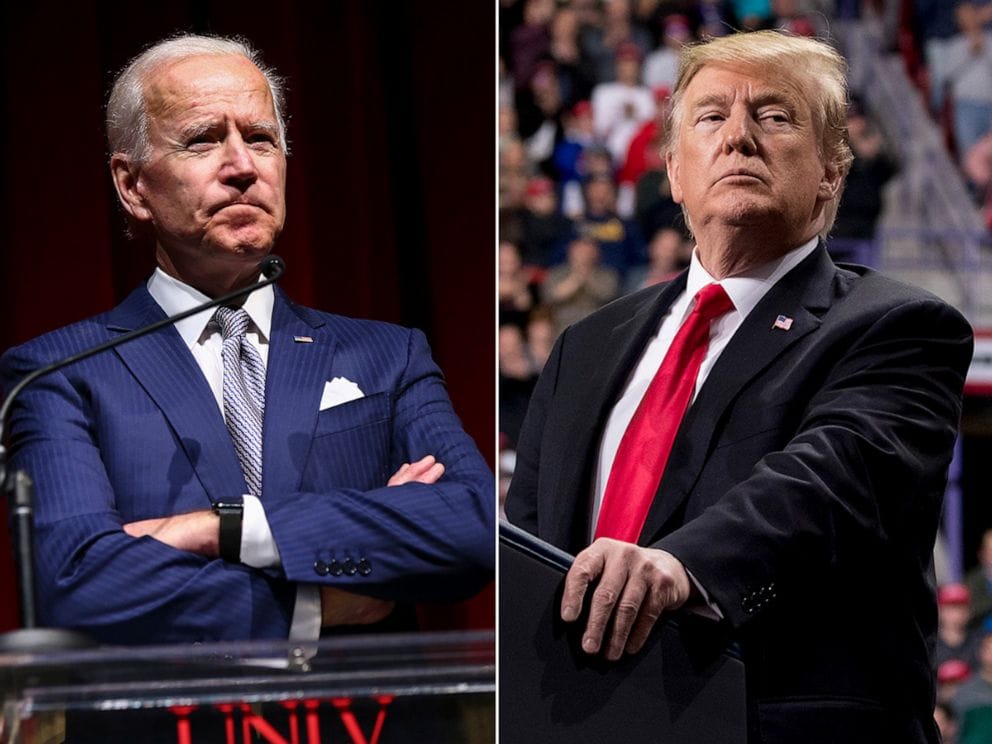 Biden leads Trump by just half a point here in Florida.
A new survey from St. Pete Polls shows Democratic presidential candidate Joe Biden with a 0.5 percentage point lead in Florida in a hypothetical 2020 matchup against President Donald Trump.
Biden has led the field so far in polling during the early portion of the Democratic primary. He's been pegged by some election watchers as one of the Democrats' best bets to defeat Trump in Rust Belt states such as Pennsylvania, Michigan and Wisconsin. Trump won all those states on the way to a victory in 2016.
But the results from St. Pete Polls show a tight contest between the two here in Florida. Biden edged Trump, earning 47.3 percent in the survey to Trump's 46.8 percent. The remaining 5.9 percent of voters were undecided.
That's in stark contrast to a Quinnipiac poll released Tuesday, which had Biden ahead of Trump by a whopping 9 percentage points in the Sunshine State.
Biden's 0.5 percentage point lead in the St. Pete Polls survey was well within the 1.8 percent margin of error. The polling firm reached 3,095 likely Florida general election voters between June 15 and 16. The poll was conducted by using an automated phone call system.
Trump won support from just over 40 percent of Hispanic voters in Florida according to the survey. Trump netted about 33 percent support from that demographic nationwide in 2016, according to exit poll data.
The President's numbers were far worse among African Americans, where he pulled in a paltry 2.8 percent support. Biden won just over 90 percent support from the group.
Biden easily handled Trump among younger voters in the survey. He even led Trump among voters aged 50 to 69, earning 49 percent support to Trump's 45 percent.
But Trump smashed Biden among voters aged 70 and older. More than 52 percent of voters said they would support the incumbent, while just 42 percent said the same for Biden.
A plurality of respondents also approved of Trump's job as President. He earned support from 48.7 percent of voters, while 47.3 percent disapproved. The remaining 4 percent were unsure.
Republicans also had an edge over Democrats among general election voters here in Florida. The GOP led in that contest 48 percent to 44 percent.
Trump officially kicked off his 2020 campaign with a rally Tuesday night in Orlando.