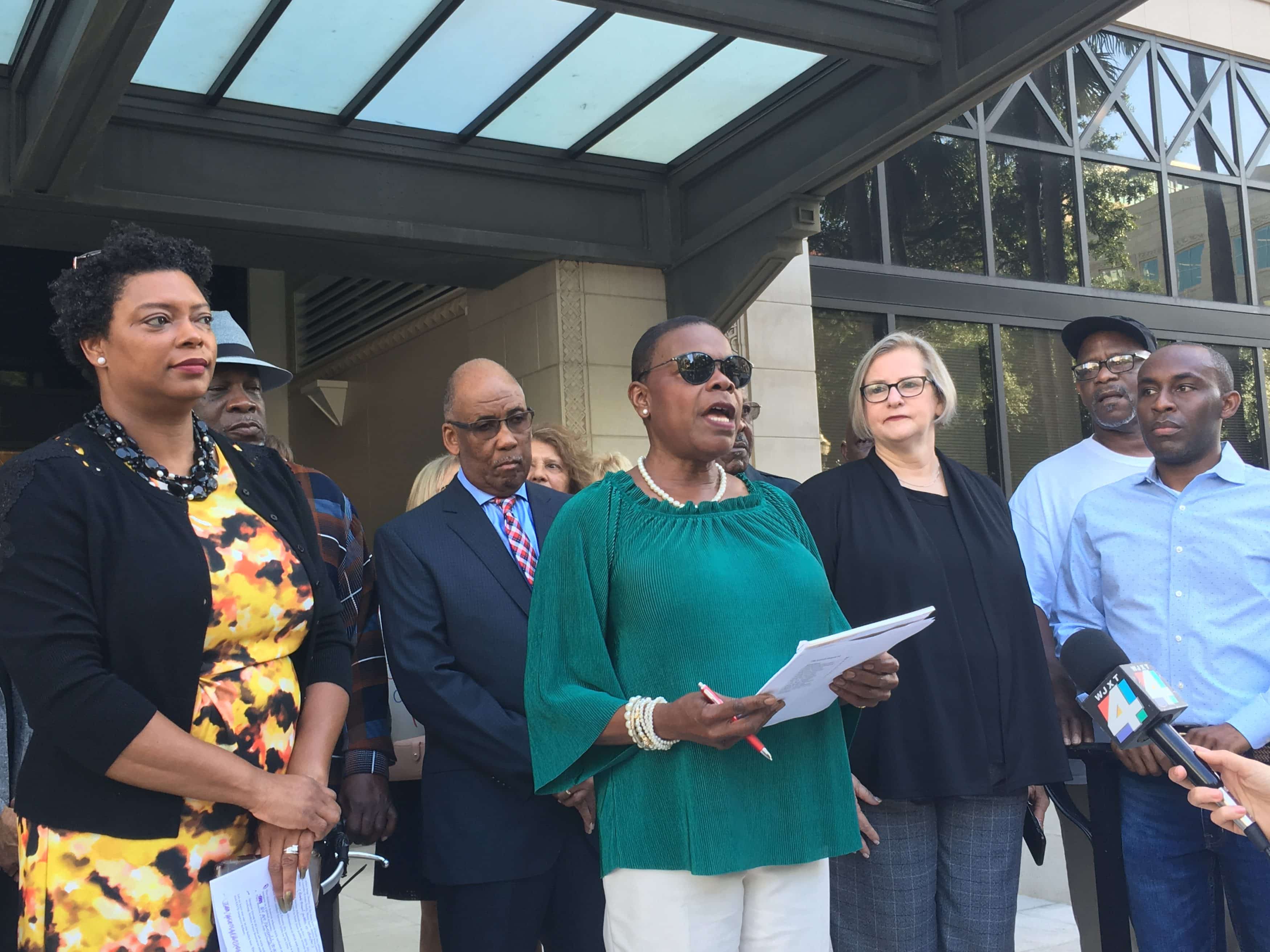 The School Board wants a referendum this year.
On the eve of a Jacksonville City Council meeting, advocates of a half-cent sales surtax for Duval County School infrastructure on Monday morning urged the legislators to authorize on Tuesday night a November 2019 referendum.
Jacksonville's General Counsel has ruled the School Board needs City Hall approval to get the measure on the ballot. This has proven complicated.
The Duval County School Board and Superintendent have already pushed for this, but the measure stalled out in a City Council committee, with Mayor Lenny Curry saying the case hasn't been fleshed out with specifics yet, advising a November 2020 vote.
Thus, if it were to move to the floor Tuesday evening, it would have to be discharged from one committee (Rules). And the original version of the legislation, which called for a 2019 vote, was changed to 2020 in the Finance Committee.
As the measure stands, it is queued up for a July meeting of the Rules Committee, and then a vote. A new City Council will have been seated by then, which could create other complications or reasons for delay.
Thus, time is of the essence, as Senate Minority Leader Audrey Gibson, state Rep. Tracie Davis, and others contended Monday morning on the steps of City Hall.
Gibson was adamant that the Council could and should vote this Tuesday for the 2019 referendum.
"Let the people vote," Gibson said. "That's their only job: to put it on the ballot."
Gibson pointed to a poll from the University of North Florida saying there was 75 percent support for a school tax. That poll showed support for a 2020 vote.
"There is ample time to put the measure on the ballot for 2019," Gibson said.
"We don't want this to be another JEA … another Hart Bridge … another Jacksonville Landing," Rep. Davis added. "Where the deals are made behind the back doors and not in front of the people."
Davis noted that even an August approval from the City Council would allow a Nov. 2019 election.
"We want voters to call … to email Council people. We want this bill brought back up," Davis said.
Noting dozens of counties statewide have had these tax votes with no adverse incident, Davis wondered why Duval was an exception.
The School Board Chair, a City Councilman, the head of the Jacksonville NAACP, and a preacher all spoke also, another indication of the broad based support the measure has.
Also speaking: Ambassador John Rood, a frequent GOP donor who spoke Monday.
"I'm a new member of the Duval County Public School system with a charter school. I take that responsibility serious. We want to lift up all schools," Rood said.
"I've been very impressed with the political courage they've had," Rood added, lauding tough decisions the body has made and supporting the referendum.