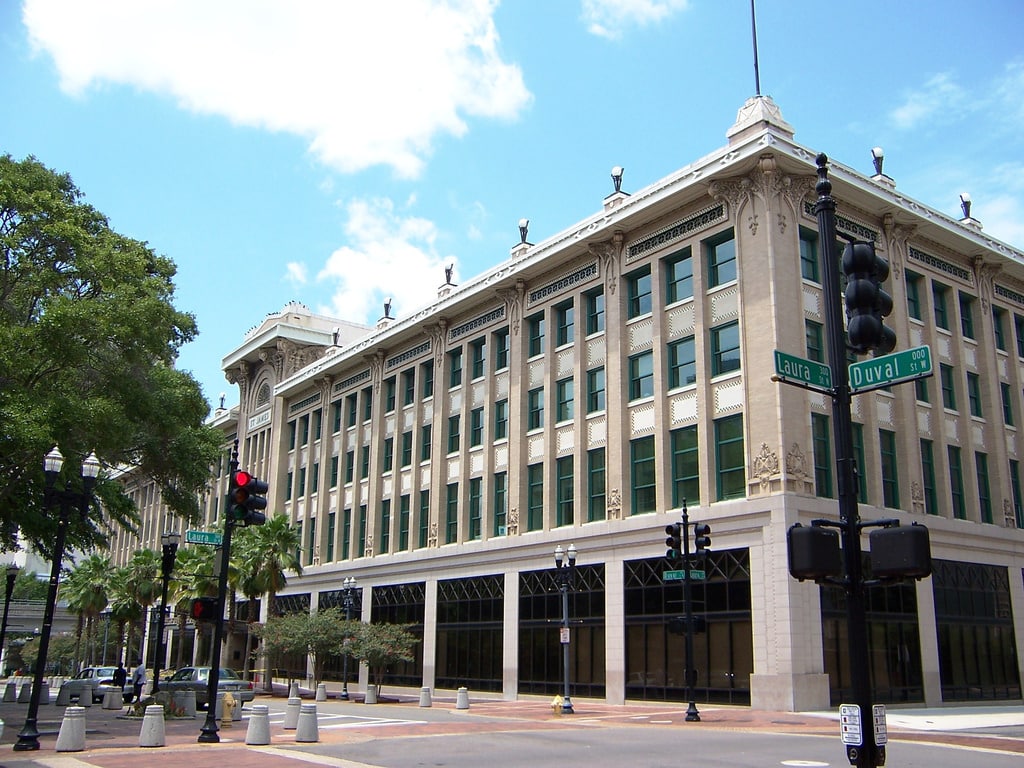 Lots of Curry allies in positions that count.
Scott Wilson becomes President of the Jacksonville City Council next week, and his standing committees offer an insight into his vision.
In most City Council committee structures since Mayor Lenny Curry was elected in 2015, the prestige committees (Finance and Rules) have been comprised of people Curry is comfortable with. The lone exception was one year, where Curry rival Anna Brosche took the gavel.
2019's new committees suggest that the Mayor's Office will be able to argue its positions to Council effectively.
The Finance Committee is as favorable a draw as the Mayor's Office could want during the budget process this summer.
Chairman Aaron Bowman, the current Council President, has been efficient over the last year, and will continue that.
Many members of the committee employed Curry's chief consultant, Tim Baker: Council newcomers LeAnna Cumber, Randy DeFoor, and Ron Salem did, as well as Terrance Freeman. Democrat and Council VP Tommy Hazouri endorsed Curry for re-election.
Democrat Ju'Coby Pittman, though not part of the Curry machine, was appointed originally (as was Freeman) to the Council by Gov. Rick Scott.
The whole Finance Committee can be trusted by Suite 400.
Rules, on the other hand, will be a more compelling committee in terms of debate.
Democrat Joyce Morgan will chair the committee, which includes Council newcomer Republicans Michael Boylan and Matt Carlucci as well as Democrat Brenda Priestly-Jackson.
Also empaneled: Republicans Sam Newby, a second-termer who will be mulling his political future soon enough, along with first-termers Randy DeFoor and Rory Diamond.
Rules has often been a rubberstamp for Curry appointees to boards and commissions. With a unique mixture of veteran presence and informed newcomers, it should be interesting to watch.
Transportation, Energy, and Utilities will be chaired by Terrance Freeman. Rounding out the committee: Republicans Al Ferraro, Danny Becton, Bowman, Salem, and Cumber, along with Democrat Garrett Dennis, again iced out of the marquee committees.
Neighborhoods, Community Services, Public Health & Safety will see Westside Republican Randy White as chair. White, a former head of the Jacksonville Association of Fire Fighters, will be attuned to the concerns of public safety.
Republicans Matt Carlucci (Vice-Chair), Rory Diamond, and Sam Newby are on the most ponderously named committee in Jacksonville history, as are Brenda Priestly-Jackson, Joyce, Morgan, and Reggie Gaffney.
Land Use and Zoning will be chaired by Danny Becton, a second-term Republican with a keen interest in these issues. Michael Boylan, a Mandarin Republican who defeated a Curry machine candidate in March's election, gets the Vice-Chair.
Rounding out the group: Democrats Dennis, Gaffney, and Pittman, and Republicans Ferraro and White.