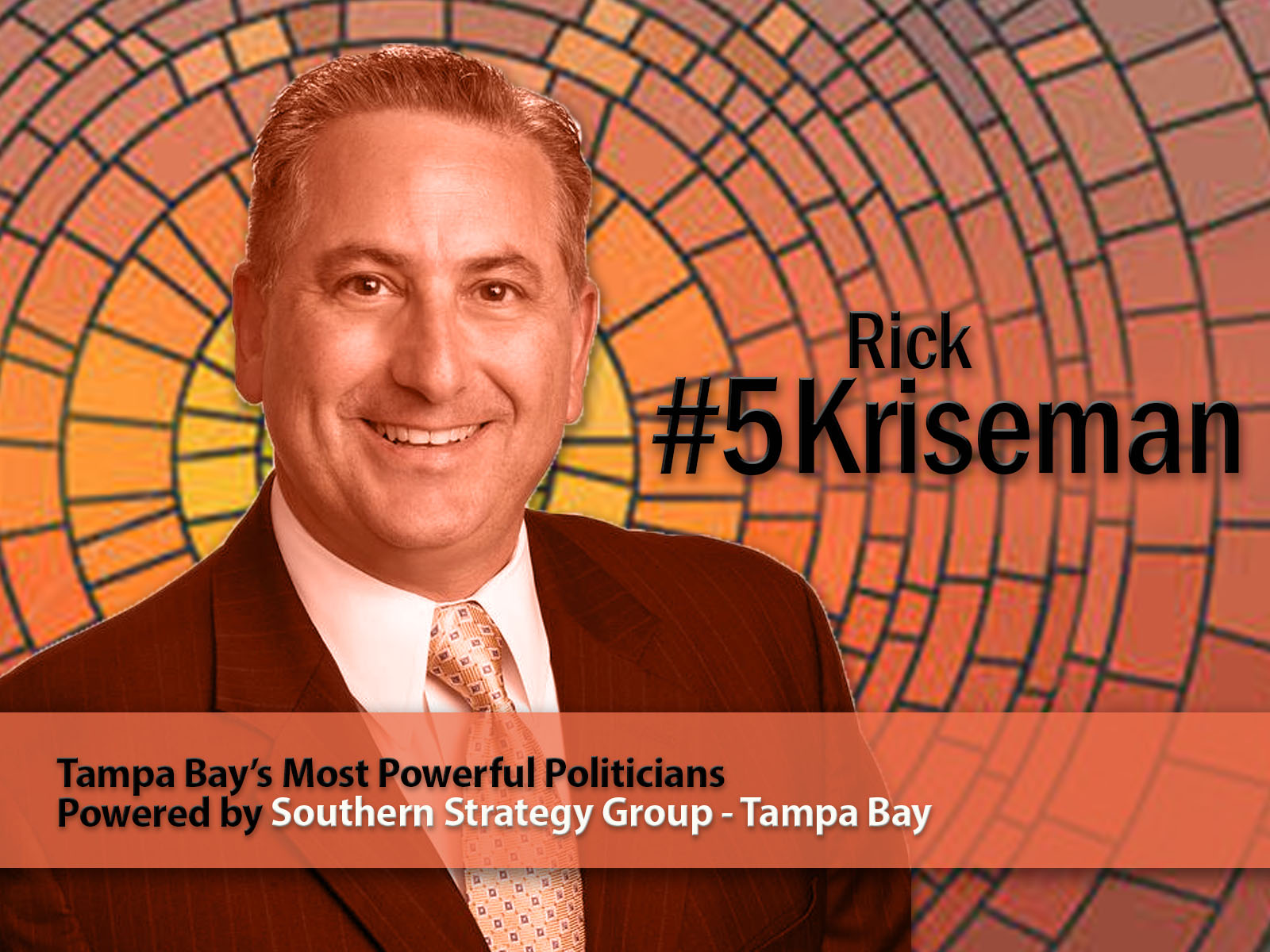 Kriseman has been laser focused on his priorities
St. Petersburg Mayor Rick Kriseman is powering through his second term in office with a growing list of wins.
After a come back from behind victory against a formidable candidate in former Mayor Rick Baker in 2017, Kriseman has been laser focused on his priorities. One of his top goals is taking local action on climate resiliency in the face of a federal shift away from international climate goals. 
This March, Kriseman was named the only U.S. Mayor on a list of leaders dedicated to environmental sustainability published by apolitical, a nonpartisan government group that connects public servants to policy ideas.
In early 2019, under Kriseman's leadership, the city earned a place in former New York City Mayor Michael Bloomberg's philanthropic organization's Climate Challenge project, giving the city access to up to $2.5 million in resources to help it obtain its climate goals. 
That includes joining the Sierra Club's Ready for 100 Percent campaign challenging cities to move toward complete green energy like wind or solar by 2050. Kriseman's advocacy on that goal stems back to 2016. St. Pete was the first Florida city to make the Sierra Club pledge. The city is already including solar in its projects including on the new police headquarters and at the new St. Pete Pier. 
"Mayor Kriseman has hit his stride — and taken his place among America's great Mayors. He's passionate about St Pete, pushes hard for the causes he believes in and always ensures St Pete continues to prosper as the cool place it is to live, work and play," said Southern Strategy Group's Seth McKeel. 
Kriseman has also served as a pro-growth Mayor. Just take a drive through downtown St. Petersburg, its Grand Central and Edge Districts and see the construction going up on almost every block. New developments are popping up all over the city with new condos, apartments and ground-level retail and hospitality. Taxable value in the Intown CRA, which includes most of downtown, has increased from nearly $1 billion in 2014 to more than $2 billion in 2019, according to Pinellas County Property Appraiser data.

"The Mayor has shepherded through a series of complex projects such as the construction of a new state-of-the-art police station, construction of the new St. Petersburg Pier, and major investments in wastewater infrastructure. Each project's success has solidified his place as a major political leader in the state," said Democratic political consultant Tom Alte.
But that growth has also come with challenges. As the city's urban core continues to boom, the cost of rent is driving some smaller businesses out, a challenge Kriseman for which Kriseman continues to seek solutions. 
There's another issue that puts Kriseman at the forefront of Tampa Bay politics. As Mayor of the city where the Tampa Bay Rays are contractually obligated to play home games through 2027, Kriseman holds the key to the future of Major League Baseball in the region.
During his first term, Kriseman successfully negotiated a deal to let the team explore stadium potential in both Hillsborough and Pinellas County, but that plan fizzled earlier this year as the team's three-year search widow closed without a viable stadium plan.
Now the team wants to work out a plan to play half of its home games in Montreal, a plan which Kriseman has said he has no interest in entertaining. The issue has earned him both support and condemnation. Some believe the Rays' latest plan is a slap in the face to the local community and shows they already have one foot out the door.
Others believe Kriseman needs to be willing to negotiate with the team to keep them in the region — even if that means sharing the team with another country.
The issue is sure to be a top-tier challenge for the duration of Kriseman's term. 
Kriseman dropped one place on this year's list from No. 4 last year.
Joe Henderson's take: St. Pete's waterfront and downtown continue to grow and thrive on Mayor Kriseman's watch, but his legacy could be defined by how he handles the tricky Tampa Bay Rays stadium issue.
Follow the entire list here, on Facebook, and on Twitter with #Top25InTB.