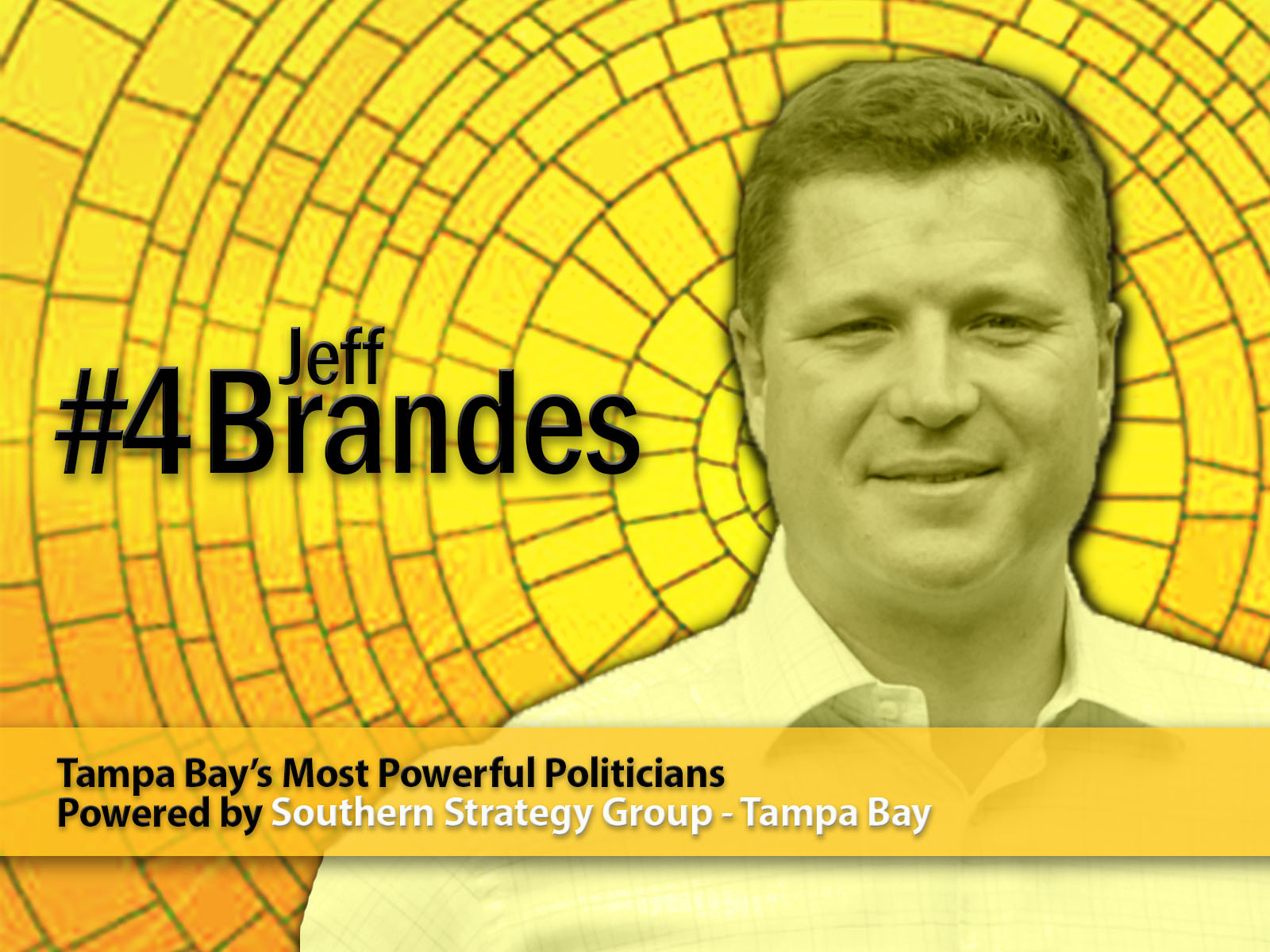 He scored major wins this year on advancing autonomous vehicle technology and micro-mobility in Florida.
St. Petersburg Sen. Jeff Brandes is well-known for his flurry of bills filed each year. This year his efforts were wildly successful.
Brandes ushered a number of bills through the legislative process and onto Gov. Ron DeSantis' desk.
"The most forward thinking legislator in the Capitol, Senator Brandes is the state's foremost expert on transportation technology and criminal justice.  While big thoughtful innovative ideas don't always progress quickly in Tallahassee, it hasn't stopped Senator Brandes from challenging the status quo," said Southern Strategy Group's Sydney Ridley.
He scored major wins this year on advancing autonomous vehicle technology and micro-mobility in Florida and his "Omnibus Prime" insurance reform package was approved.
Brandes has long been a champion for using emerging technology as a transportation solution that taps the private sector instead of relying on publicly funded solutions. This year he sponsored successful legislation legalizing autonomous vehicles with or without a driver to navigate Florida roads. That bill is seen as a move that makes Florida the most business-friendly state for companies testing driverless vehicles like Uber, General Motors and Google's Waymo.
His micro-mobility bill also made electric scooters legal on Florida roads, a law that helps Florida cities, including Tampa, launch projects. Brandes also stayed true to defending home rule in his bill, leaving the details of e-scooter programs up to individual cities.
Brandes' insurance bill was a catchall "train" that included reforms to things like reimbursements through the Florida Hurricane Catastrophe Fund, increases opportunities to recoup legal fees on insurance claims and reduces the number of times homeowners have to be rejected for insurance before seeking a surplus policy, among other changes.
Brandes also sponsored the Dignity for Incarcerated Women Act, a criminal justice reform celebrated by civil rights groups for giving women mandatory access to certain health care products like sanitary napkins and tampons.
The St. Pete Senator is serving his final term in office and is widely rumored to be considering a run for Mayor in 2021. Brandes would be a formidable Republican candidate against Democrats rumored to run including St. Pete City Council member Darden Rice and Pinellas County Commissioner Ken Welch.
"Jeff Brandes is a frustrating white whale to many Democrats. He represents a competitive seat in moderate southern Pinellas, but unseating him turns out to be a whole lot harder in practice than it looks on paper," said Mercury Public Affairs VP and former Tampa Bay Times Political Editor Adam Smith. "He not only is loaded with campaign dollars, but is thoroughly wired into his district, and aggressively courts independent and swing voters. He is not necessarily the most effective member of the delegation, but having a younger and much more libertarian worldview than most of his Republican colleagues, arguably makes the St. Petersburg maverick the most interesting.
"Jeff, if he wants to, is going places."
Brandes jumped four spots on this year's list from No. 8 last year.
Joe Henderson's Take: Was a sponsor of the "Dignity for Incarcerated Women Act" that forced correctional facilities to provide female inmates with specific health care products. Bravo!
Follow the entire list here, on Facebook, and on Twitter with #Top25InTB.