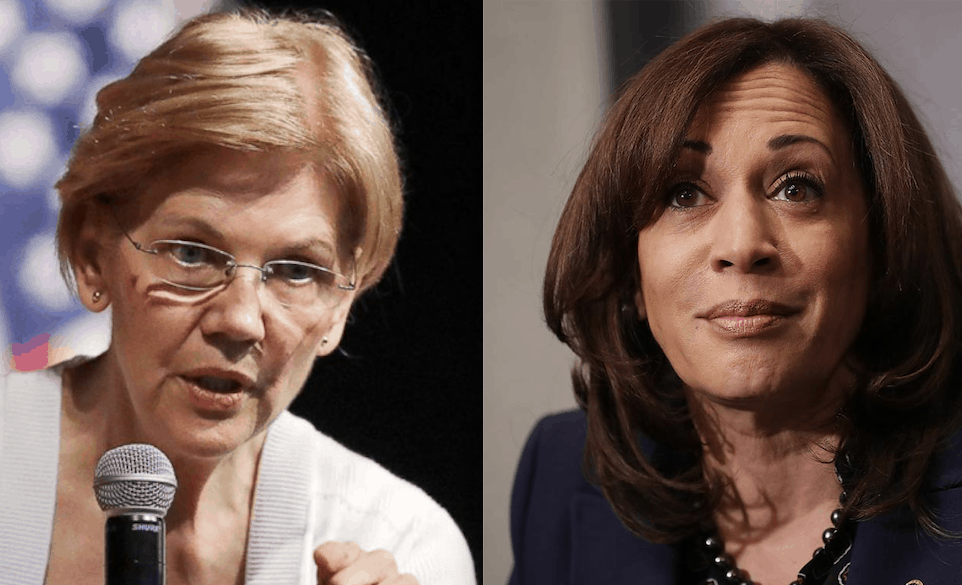 Julián Castro finished a close third, Joe Biden a distant fourth
If Orange County Democrats who attended the party's presidential debate watch parties represent any broader consensus, the old white guys running for the Democratic presidential nomination could be in trouble at this early stage.
U.S. Sens. Elizabeth Warren of Massachusetts and Kamala Harris of California tied for first in a straw poll the Orange County Democratic Executive Committee ran among attendees of its two nights of presidential debate parties.
Warren, who debated on Wednesday night, and Harris, on Thursday night, each got 21 votes, while former U.S. Housing and Urban Development Secretary and former San Antonio Mayor Julián Castro finished a close third with 20 votes.
The sample of just 95 Democrats might reflect little more than just views of the Orange County party regulars. The results nonetheless back up much of the consensus of post-debate analysis: that Harris and Castro had breakout moments; and that, of the three frontrunners going in, Warren debated well, while former Vice President Joe Biden, age 77, and U.S. Sen. Bernie Sanders of Vermont, 78, did not.
Biden finished a distant fourth with nine votes in the Orange County straw poll. Sanders got only six votes.
Among the other 15 candidates who appeared in the debates, South Bend, Ind., Mayor Pete Buttigieg got eight votes, former U.S. Rep. Beto O'Rourke of Texas got five, Washington Gov. Jay Inslee got two, U.S. Sen. Amy Klobuchar of Minnesota got two, and U.S. Sen. Michael Bennet of Colorado got one. None of the other 10 debaters got any votes.
In a news release announcing the straw poll results, Orange County Democratic Chair Wes Hodge sought to compare the debates with Republican President Donald Trump's reelection campaign kickoff rally in Orlando on June 18.
"The true winner here is the United States of America. It was refreshing to hear a real discussion of the issues facing Americans as opposed to last week's dribble of 'fake news media,' chants of 'lock her up,' and lies about the current state of our economy," Hodge said. "The Democrats are in the midst of adding 200,000 new Democratic voters between now and the March Primary. Orange County and the I-4 Corridor are the key to winning the White House in 2020, and we are prepared to do everything in our power to make it happen."