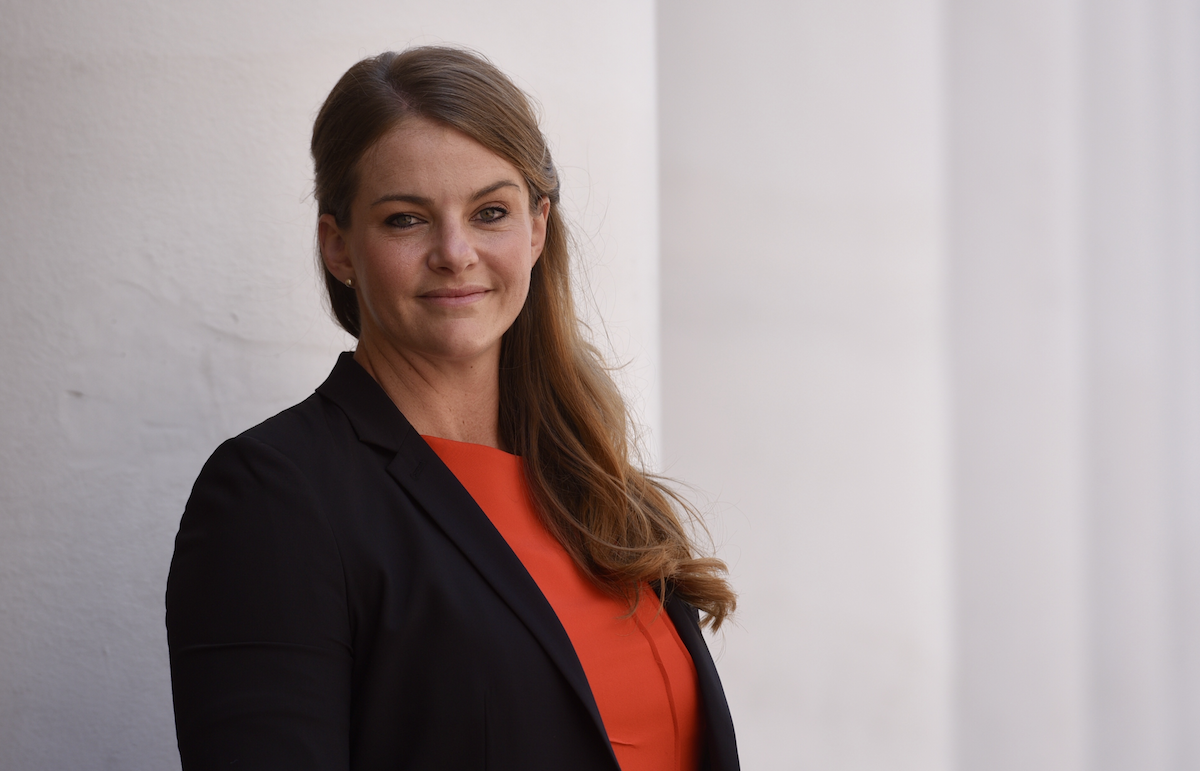 Group made waves electing female veterans—most of them Democrats.
An organization to encourage service veterans to run for office threw its support to state House candidate Fiona McFarland.
New Politics endorsed the Sarasota Republican in her run for Florida House District 72. McFarland is one of two Republicans looking to unseat state Rep. Margaret Good, a Sarasota Democrat.
"We're thrilled to endorse Fiona because we need to elect more leaders like her who know what it means to put mission first," said Emily Cherniak, executive director and founder of New Politics. "Fiona has dedicated her life to serving our country and solving tough problems, and she'll put people over politics to do what's right for Sarasota."
McFarland served in the Navy and remains a reservist. She has worked in the Navy Office of Information as assistant news director.
The Republican candidate said on Twitter she was "honored to receive the endorsement of New Politics, an organization whose mission of electing veteran leaders I respect tremendously."
Cherniak has gained national attention for her efforts to recruit individuals with military experience to run for legislative offices around the country. The organization has primarily worked to elect Democrats like Massachusetts Congressman Seth Moulton.
The group's most recent endorsement before McFarland was for Democrat Mike Johnson, a candidate challenging Colorado's Sen. Cory Gardner.
Only one federal candidate endorsed by New Politics in 2018 was a Republican, Wisconsin Rep. Mike Gallagher, according to Quartz.
Of course, McFarland also boasts ties to Republican supporters, notably through her mother K.T. McFarland, previously President Donald Trump's Deputy National Security Advisor.
McFarland is running in the GOP primary against Donna Barcomb, a member of the Sarasota County Charter Review Board.
While no candidates in the race have published June numbers yet, Barcomb – the first Republican to file for the seat this cycle – led the field through May. She had raised $46,465 at that point, and also thrown in $9,000 through a candidate loan.
Good through May had raised $40,708. She as yet faces no Democratic primary opponent, and last year won a nationally watched special election to flip the seat blue.
McFarland entered the race in early June and has not posted her first fundraising totals yet.