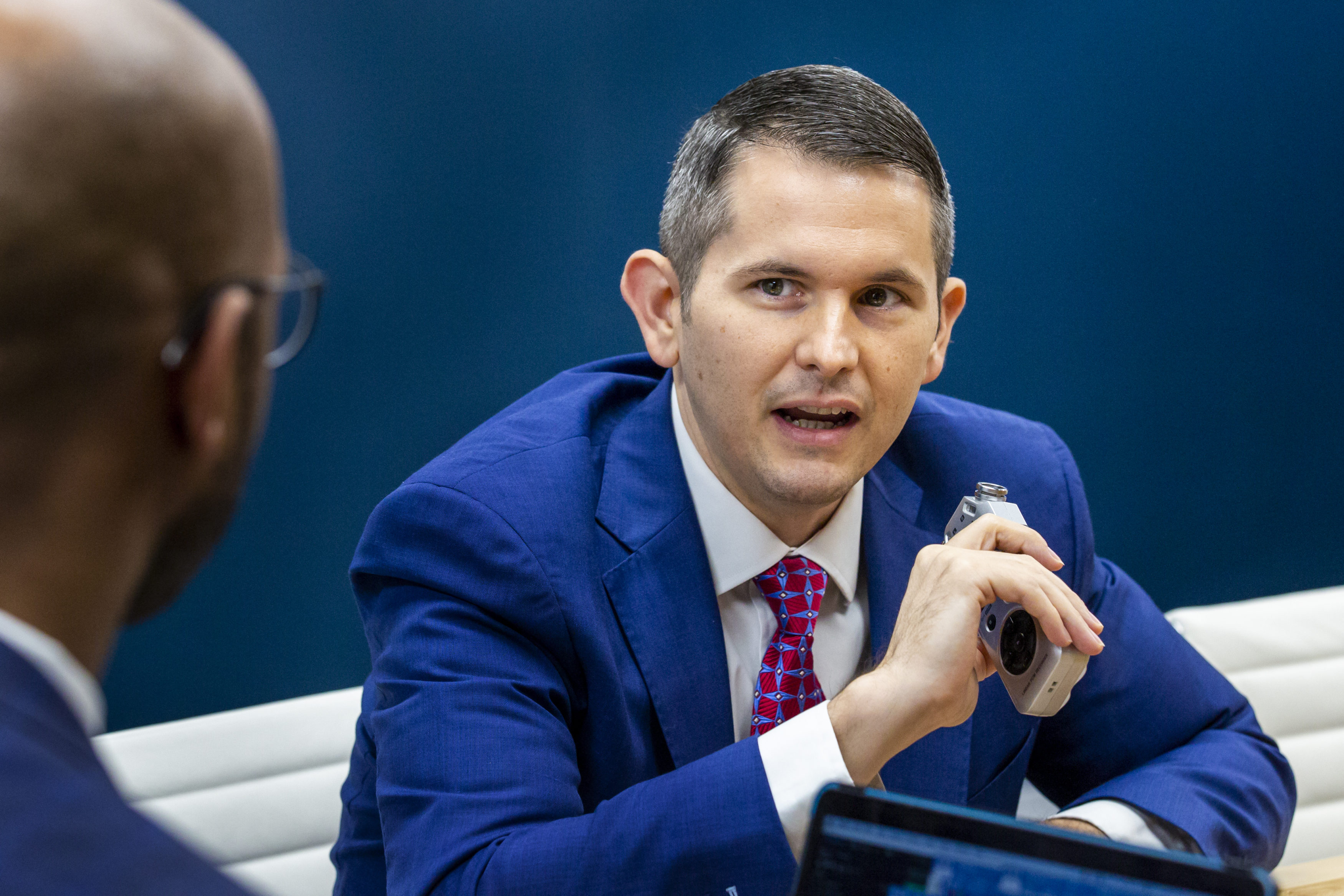 $37K month for Jacksonville Republican in safe seat.
State Rep. Jason Fischer, a second-term Republican representing a swath of Jacksonville's Southside and Mandarin areas, banked big in June fundraising.
Fischer doesn't have an opponent for the primary or the general yet, but demonstrated (again) his fundraising chops, raising over $37,000 between his campaign and political committee accounts.
The principal action was on the committee level. Conservative Solutions for Jacksonville brought in over $30,000, pushing it close to $45,000 on hand.
Some highlights:
The BellPower PAC closed, but not before dumping its last $1,893 into Fischer's account. BellPower, AT&T, and Florida Power & Light were its sole donors.
Other donors (all of these at the $5,000 level) included the Florida CUPAC (representing credit unions), as well as the Florida Association of Health Plans and UnitedHealth Group PACs.
Also donating: John Rood. Rood's Vestcor Companies would have been the primary beneficiary of an $8 million workforce housing project (HB 4303) that Fischer carried.
Fischer attempted a new approach to Sadowsky Fund dollars; the project ultimately was vetoed. However, with most parties around the process expecting the money will be routed more conventionally in 2020 (an early Session in election year), there clearly are no hard feelings from Rood, at least.
(Fischer was saltier at the time of the veto last month, saying he "fully respected the Governor's decision to veto affordable housing in our region.")
Fischer brought in $7,000 to his campaign account in June, all $1,000 checks originating far outside his district, with consultants and governmental relations pros (Capitol Partners,  Floridian Partners, Jorge Chamizo, and David R. Custin and Associates) writing four of them.
Dosal Tobacco and NBC Universal were also represented.
Fischer's HD 16 has a strong GOP plurality: of its 120,186 registered voters, over 55,000 are Republican registrants.
He defeated, by 17 points, a general election opponent in 2018. Democrat Ken Organes was outraised and could not get traction against the established incumbent.