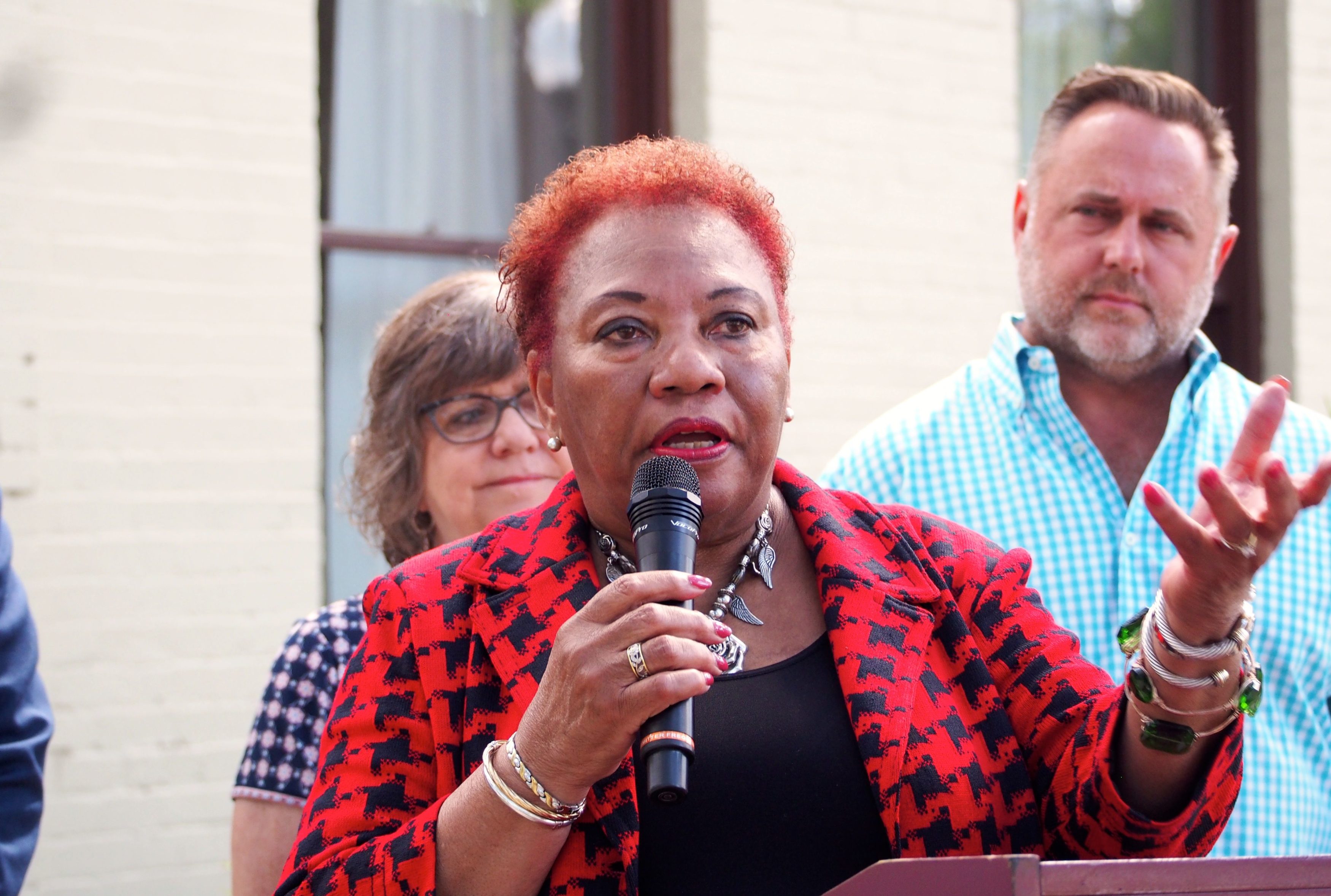 The bill would 'put teeth' behind current statute.
State Rep. Geraldine Thompson, a Windermere Democrat, plans a bill to "enforce" instruction on two major topics: the Holocaust and African American history.
Thompson will file legislation for the 2020 Legislative Session, and on Tuesday she wrote Gov. Ron DeSantis and Commissioner of Education Richard Corcoran to enlist their support.
Given that DeSantis signed a bill this year banning demonstrations of anti-Semitism in publicly funded schools, one could see the Thompson bill as an extension of that concept.
Thompson notes that state law provides for the study of the Holocaust and African American history already, and what's needed is to put "teeth" behind the statute by withholding superintendent salaries in noncompliant districts.
Recent events inspired the bill.
Spanish River High School Principal William Latson reportedly told a student's parent, "Not everyone believes the Holocaust happened."
The parent asked Latson about the school's curriculum on the Holocaust. He added, "I can't say the Holocaust is a factual, historical event because I am not in a position to do so as a school district employee."
Florida lawmakers are pushing the School Board of Palm Beach County to decline to renew Latson's contract altogether.
The lawmakers calling for the district to act are state Sens. Lori Berman, Kevin Rader, and Annette Taddeo, as well as Reps. Mike Caruso, Ben Diamond, Joe Geller, Adam Hattersley, Tina Polsky and Richard Stark.
"With the rise of racism and anti-Semitism in America, it is vitally important that Florida's students receive instruction on the Holocaust and African American history," Rep. Thompson said.

"This instruction will help students understand the importance of diversity and inclusion in our democracy and the need for each generation to guard them zealously. After 25 years of haphazard implementation, it is time to put some teeth into this law."