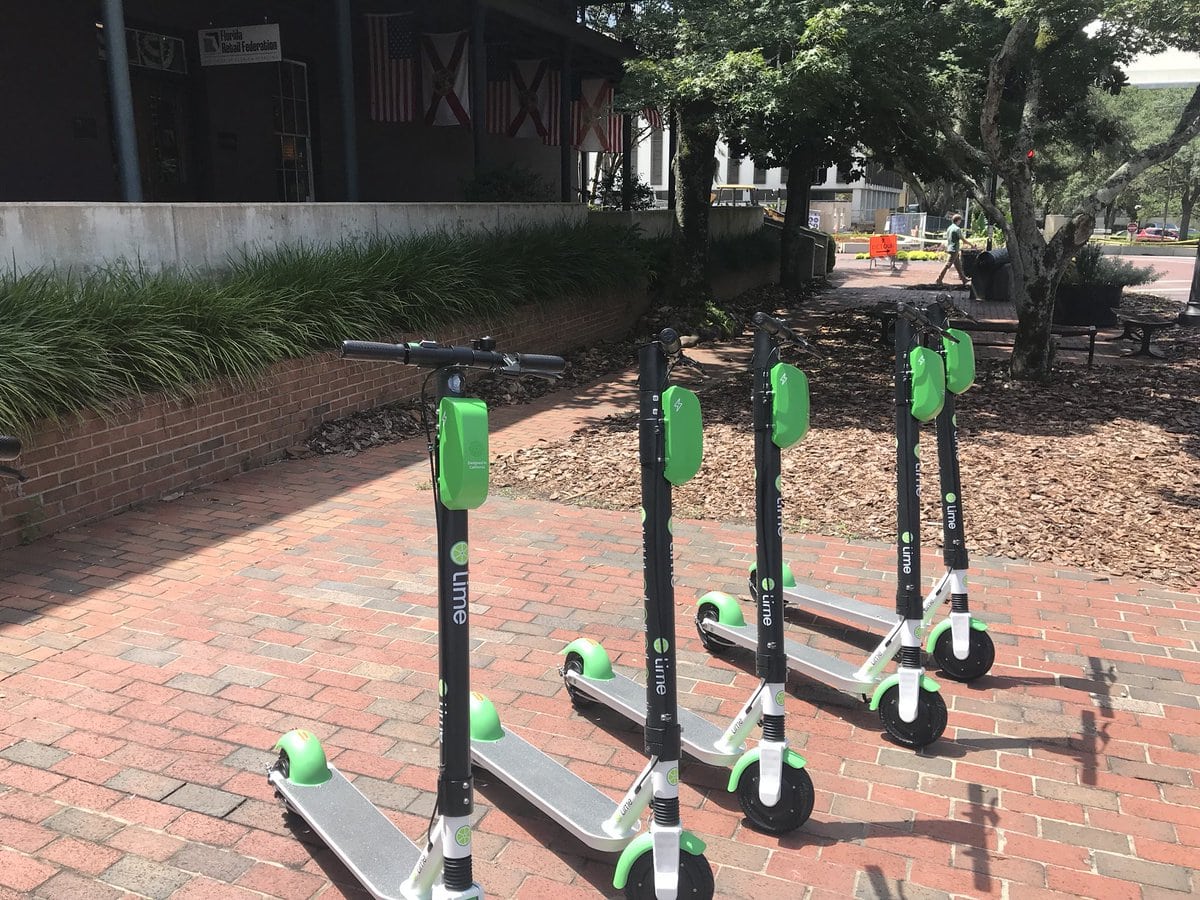 Geofencing issues around FSU caused a pause in the pilot program.
Scooter enthusiasts can roll through Tallahassee once more.
Lime announced that after completing testing for geofencing at the Florida State University campus, their scooters have been redeployed.
"Lime strives to be good partners with cities and good neighbors to the institutions and community organizations that populate them," said Russell Murphy, communications manager for Lime. "We're looking forward to continuing to serve Tallahassee residents with affordable, reliable, sustainable transportation options."
The electric scooter rental company launched its service in the Florida's Capitol city on Monday with an event at City Hall.
But the service temporarily paused scooter services based on concerns with the university. A three-month pilot program with the City of Tallahassee requires scooters stay off the FSU, Florida A&M University and Tallahassee Community College campuses, as reported by WCTV.
The schools elected not to participate in the pilot program because of safety concerns in heavy pedestrian areas.
"Florida State University understands the popularity and convenience of eScooters, but the university has significant concerns about safety and accessibility for users, pedestrians and motorists alike," said FSU Police Chief David Perry in a statement.
"The safety of our students and others is among our top priorities, and we cannot have our walkways and building blocked by discarded scooters."
Geofencing is a process of establishing a virtual perimeter in a physical place. As the rental scooters are programmed to operate only in a particularly jurisdiction, particular areas can be carved out.
Lime officials say the company has worked further on the boundaries and tested scooters to make sure they will stop should they cross onto the FSU campus.
For the moment, users can unlock Lime scooters for free with the promotional code "LIMETALLY." The ultimate goal will be to have the scooters available for rental use around the city.
Lime is one of five vendors participating in the pilot program. Lime scooters now operate in Ft. Lauderdale, Key Biscayne, Miami, Miami Lakes, Miami Shores, Miami Springs, North Bay Village, North Miami, Orlando, South Miami and Tampa.