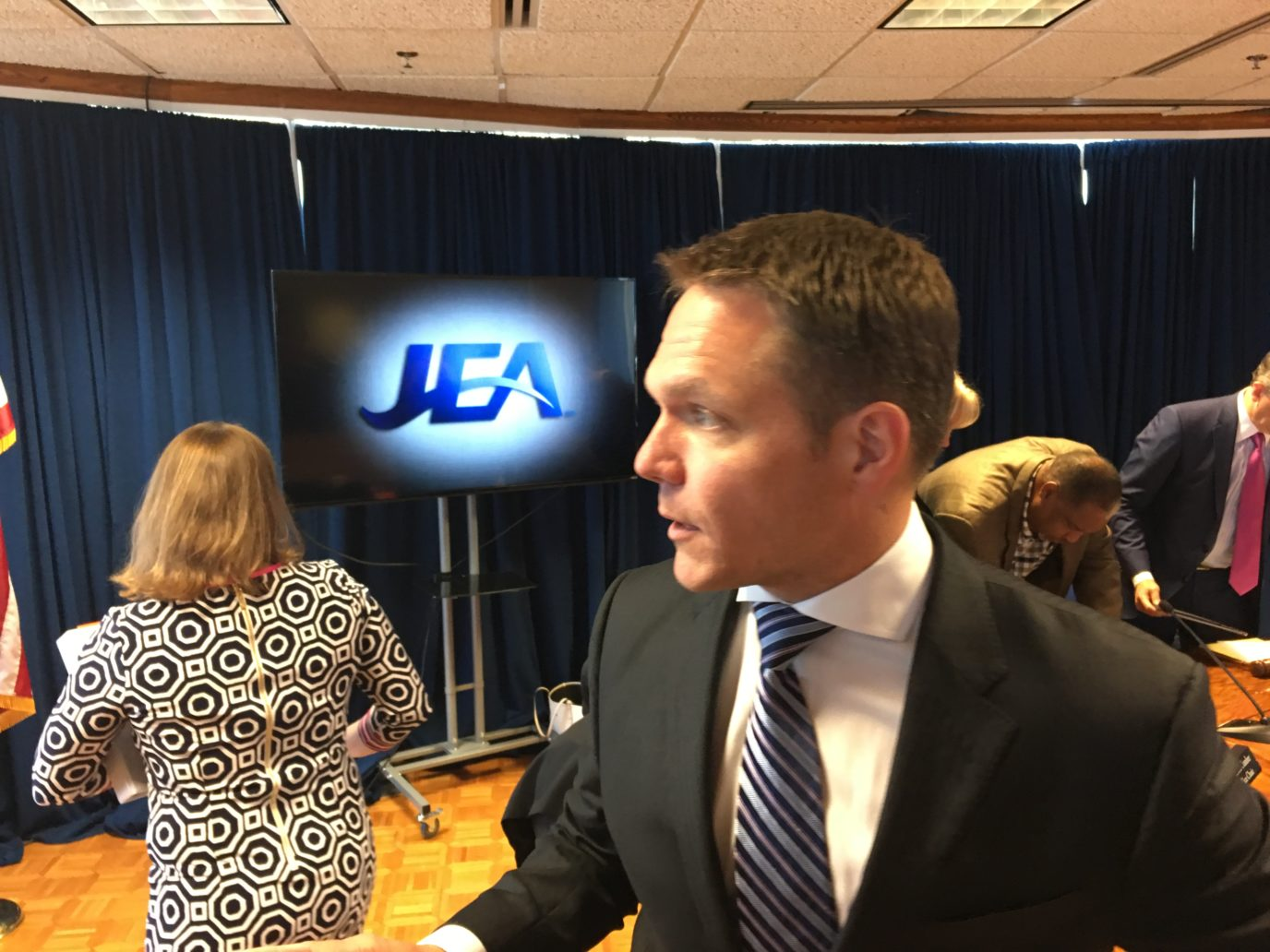 "JEA has no specific preferred outcome."
Just a day after Jacksonville Mayor Lenny Curry told Florida Politics that privatizing JEA could make Jacksonville debt-free, the local utility released an invitation to negotiate.
The goal of the 87-page document: "to evaluate proposals on strategic alternatives … aligned with JEA's goal of maximizing customer, community, environmental, and financial value over the long term."
"JEA will consider proposals that build upon JEA's strengths and seek to eliminate certain existing business constraints," the document holds.
That consideration will be soon. Deadlines for proposals loom at the end of September, with negotiations in October.
With external utility players expressing interest in JEA in the past, the document likely will be of interest to investors far outside of Duval County, even as the utility contends "JEA has no specific preferred outcome and is open to receiving a range of Replies in response to this ITN."
This is "a unique opportunity of scale" with "untapped opportunities," per the invitation.
"JEA is currently restricted to existing service territory due to governmental constraints as a public entity … laws restricting governmental entities prevent it from operating certain new businesses and building out the full potential for customer service."
The options are endless: Expansion, consolidation, and potentially, "a range of services related to mobility, housing, telecommunications, work, health, and leisure by creating new ventures and partnering with existing service providers."
It's not all benefits: There are $2.6 billion in capital needs for the wastewater systems that need to be addressed in the next five years.
"By eliminating some or all of JEA's constraints, JEA could have a clearer path to maximizing value today and in the long-term," goes the claim.
Curry noted conditions for a sale, such as $3 billion in value. The JEA plan would give employees 100 percent bonuses, there would be $350 kickbacks to all accounts, and rates would be fixed for three years.
That $3 billion, asserts this document, would equal 26 years of the eliminated JEA Contribution to the local budget, currently just shy of $120 million.
As was the case with pension re-amortization, those benefitting from the status quo will see strong incentives for proposed changes.