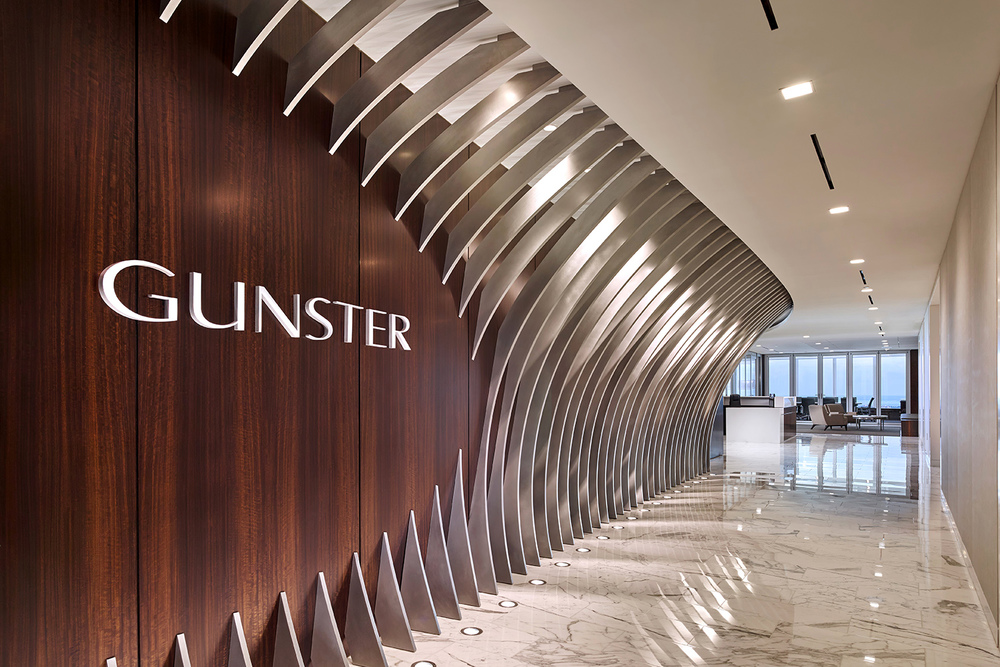 The firm could have tallied up to $600,000 last quarter.
Gunster Yoakley & Stewart brought in an estimated $460,000 in lobbying fees during the second quarter of the year according to recently filed compensation reports.
Compensation reports list per-client pay in $10,000 ranges. Florida Politics uses the middle number of those ranges to estimate quarterly compensation.
Gunster's performance includes $360,000 in earnings lobbying the Legislature and another $100,000 lobbying the governor and cabinet.
Pitching in on the second quarter effort were Kenneth Bell, Gregory Black, Joanna Bonfanti, Ronald Brise, Derek Bruce, Lila Jaber, Gregory Munson, Alice Neira and Larry Williams. In total, the team represented 41 clients.
Their legislative compensation report was topped by Q Link Wireless, which showed up with $35,000 in payments between April and June. The Coalition of Affordable Housing Providers, RAI Services Company and West Kendall Land Trust followed at the $25,000 level.
Another dozen clients chipped in $15,000 each on the legislative report while the balance were listed in the $5,000 range.
The client sheet included a number of municipal clients, such as the cities of Chattahoochee, Gretna, Midway, Quincy and Havana. The utility sector also had a presence, with Florida Public Utilities Co., Gulf Power Company and Lakeland Electric all printed on the sheet.
Gunster's executive branch report was topped by Frontier Communications Corporation in the $15,000 bracket while the remainder of the client roster showed up in the $1 to $10,000 range.
The firm listed its overall compensation ranges as $250,000 to $500,000 on the legislative side and $50,000 to $100,000 on the executive side.
If each of Gunster's clients hit the max in their pay range, the firm would have tallied $600,000 last quarter. At a minimum, the team earned $300,000.
Florida lobbyists and lobbying firms must name their clients when they sign lobbying agreements and must report their earnings from each client on a quarterly basis. Reports for the second quarter were due Aug. 14.