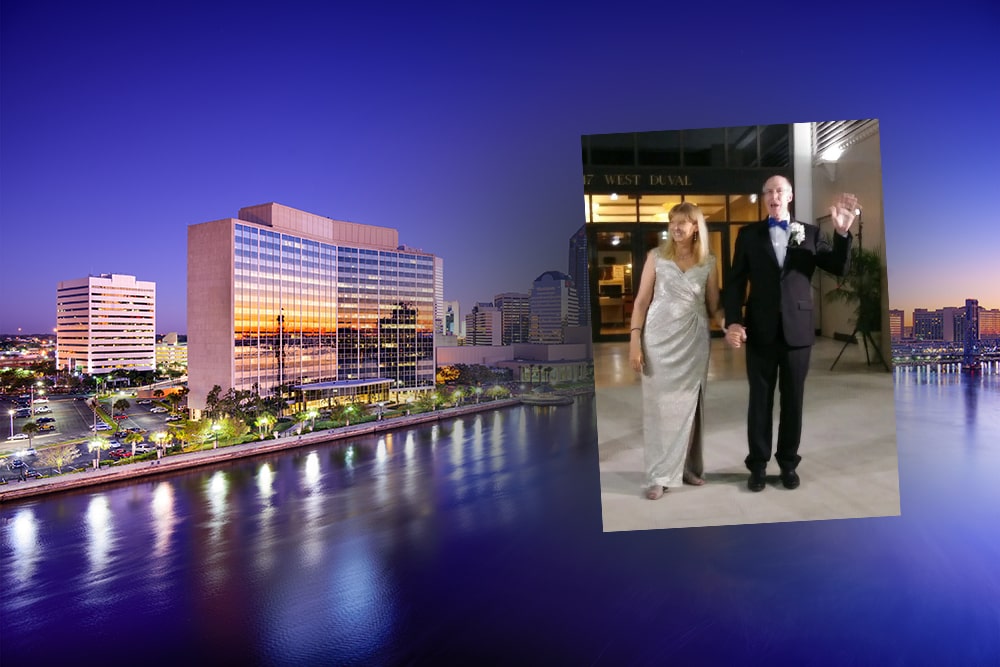 ' ... dead bodies around you ...'
As drama continues to swirl around Jacksonville's Kids Hope Alliance, an until-recently peripheral local figure seeks to bring down Mayor Lenny Curry.
Ceil Pillsbury-Schellenberg, the wife of former City Councilman Matt Schellenberg, has taken a prominent role of late.
The Schellenbergs married at City Hall last year, and since then, Mrs. Pillsbury-Schellenberg has offered mayoral staffers her insights on how to improve practices.
Since KHA CEO Joe Peppers was placed on leave pending an Inspector General investigation, Pillsbury-Schellenberg (who says she brought him aboard) has gone to war with Suite 400.
On Aug. 15, Pillsbury-Schellenberg wrote Curry to drop dimes on some chief lieutenants and attempt to broker a peace between her "very good friend" Peppers and the administration, with a "way out … that will prevent significant future damage from occurring."
A subsequent email said she wanted to remove "toxifying influences" from the administration while saying the City Council is "disgusted" with "the sales tax stunt" and former Chief Administrative Officer Sam Mousa, who has moved aggressively into the consulting space in recent weeks.
She contends Mousa has not been fully above board.
It wasn't just emails. Senior staffer Stephanie Burch wrote a letter memorializing a meeting with Pillsbury-Schellenberg, in which the former Councilman's wife "rambled" and charged that Mousa and current CAO Brian Hughes "didn't care about black people."
From there, Pillsbury-Schellenberg took "credit for bringing VP Mike Pence and Ivanka Trump" to town. She also threatened, per Burch, to release "information" on the Mayor and his inner circle if the school sales tax referendum weren't moved to an August vote.
A subsequent email from Aug. 20 again addressed Mousa, Hughes, and others in the "City Hall cabal."
"You can't see the number of dead bodies you have around you," Pillsbury-Schellenberg told Curry.
"I won't just play hardball with you," Pillsbury-Schellenberg wrote. "I will teach you new ways to pitch the ball."
"I will build that group of people you have been treating like sh!t forever into an army and we will burn those $450 an hour letters into ashes on City Hall steps," she advised.
Of most interest, arguably: comments on Hughes. She contended he brought the "spirits" to town that increased the city's murder rate, before describing an "unpleasant encounter" she had with Hughes.
One City Hall employee remembers the encounter differently.
Jordan Elsbury, a senior Curry staffer, said in a contemporaneous text that Pillsbury-Schellenberg was "aggressive" and blocked Hughes trying to get through a door.
Curry spokeswoman Nikki Kimbleton said that Pillsbury-Schellenberg's emails "speak for themselves by identifying a concerted effort to attack the administration with false and spurious accusations."
Curry addressed the larger issues with the organization in comments to Florida Politics Thursday morning.
"The Inspector General notified us that day, the day the administrative leave happened, that they were conducting an investigation. That's all we know.
"There were discussions with senior members of my team about appropriate action and the Inspector General," Curry said, leading up to the decision to put embattled Joe Peppers on "administrative leave."
"The city acted in the best interest of Kids Hope Alliance and the city of Jacksonville."