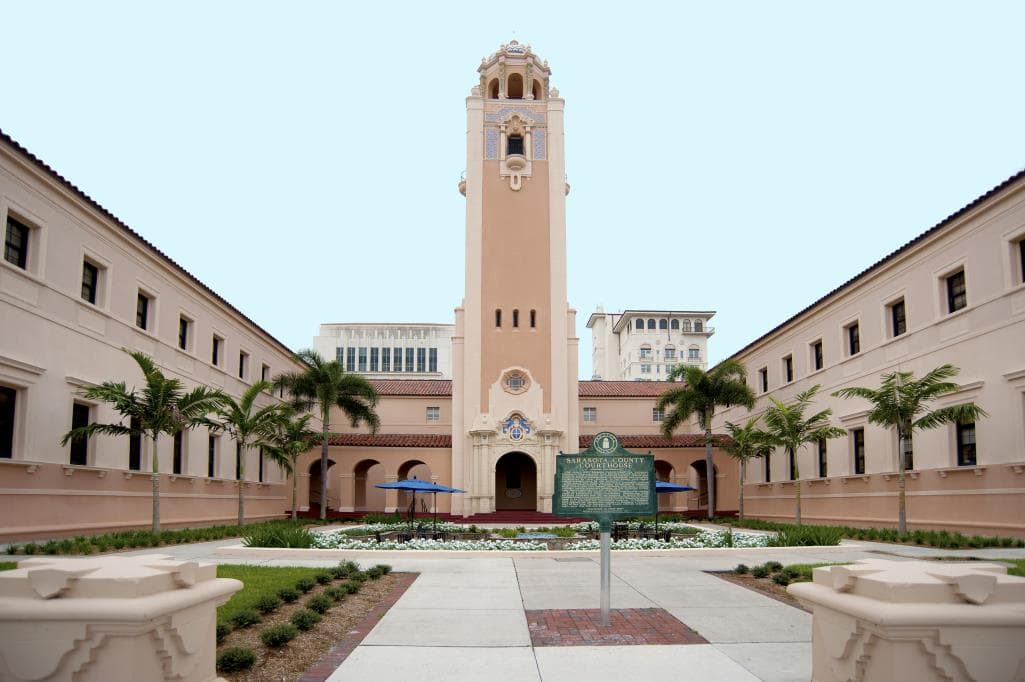 Reapportionment is prompted by a switch to single-member districts.
Sarasota County Commissioners on Tuesday voted to move ahead with a controversial redistricting plan ahead of the 2020 elections.
"It's more common sense and simpler to do it now," said County Commissioner Nancy Detert, also a former state senator who was in the Legislature when lawmakers were ordered to redraw congressional districts after the 2010 census.
The redistricting decision months after Sarasota County voters approved a change to single-member district elections. Commissioners previously were required to live within represented districts but were elected countywide.
Supporters of that change pushed back against redistricting ahead of the 2021 census.
"I feel it is fiscally irresponsible to spend this money when in two years, you will have the census," said Marcela Levin. "You are going to have to go through another consideration once get official numbers back."
But commissioners ultimately voted 4-1 in favor of redrawing the liens now, saying its important to have balanced districts for the first single-member district vote.
The only dissenting vote came from County Commissioner Christian Ziegler. Notably, he expressed deep concerns with a switch to single-member voting. But he said spending money, upward of $50,000, on redistricting seemed the wrong direction.
"I am not sold on it," he said, citing the weight of the coming census.
But he also dismissed much of the opposition as partisan. Ziegler, also vice chair of the Republican Party of Florida, said he believes the push for single-member districts comes largely from Democratic political forces
No Democrat has been elected to the Sarasota County Commission in decades, but under current lines, District 1 would host a majority of Democratic voters. Commissioner Mike Moran, the Republican now representing District 1, can seek reelection in 2020.
Detert has pushed for months for the county to consider redistricting. She served in the Florida Senate during the statewide reapportionment process in 2011. The commission has hired Kurt Spitzer, who also worked on the statewide redistricting, to provide numbers in Sarasota County.
Already, the county had paid Spitzer around $17,000 to provide estimates on county district populations based on current lines.
Spitzer, relying primarily on estimates from the University of Florida's Bureau of Economic and Business Research, found more than a 12-percent difference in population for Districts 2 and 5.
The estimates show Sarasota County has 417,442 residents, and ideally each district will have 83,448 residents. That means District 2 is about 3,898 short while District 5 has 6,336 too many residents.
Notably, voters in Districts 1, 3 and 5 are set to vote in 2020 for commissioners. But any voters moved to even-numbered districts will not get to vote for another two years. Even then, if the county commission redistricts again in 2021, as expected, voters could be moved from even-numbered to odd-numbered districts.
But County Commissioner Charles Hines suggested that if the census confirms Spitzer's data, it's possible the district lines drawn this year can remain in place.
Hines argued that case law requires the commission to redistrict now in the name of equal protection. Otherwise, voters in large districts could sue the county for watering their vote down. Hines cannot seek reelection because of term limits.
State law requires the commission to analyze districts again based on the U.S. Census results after 2020. It also states redistricting can only be done in odd-numbered years.