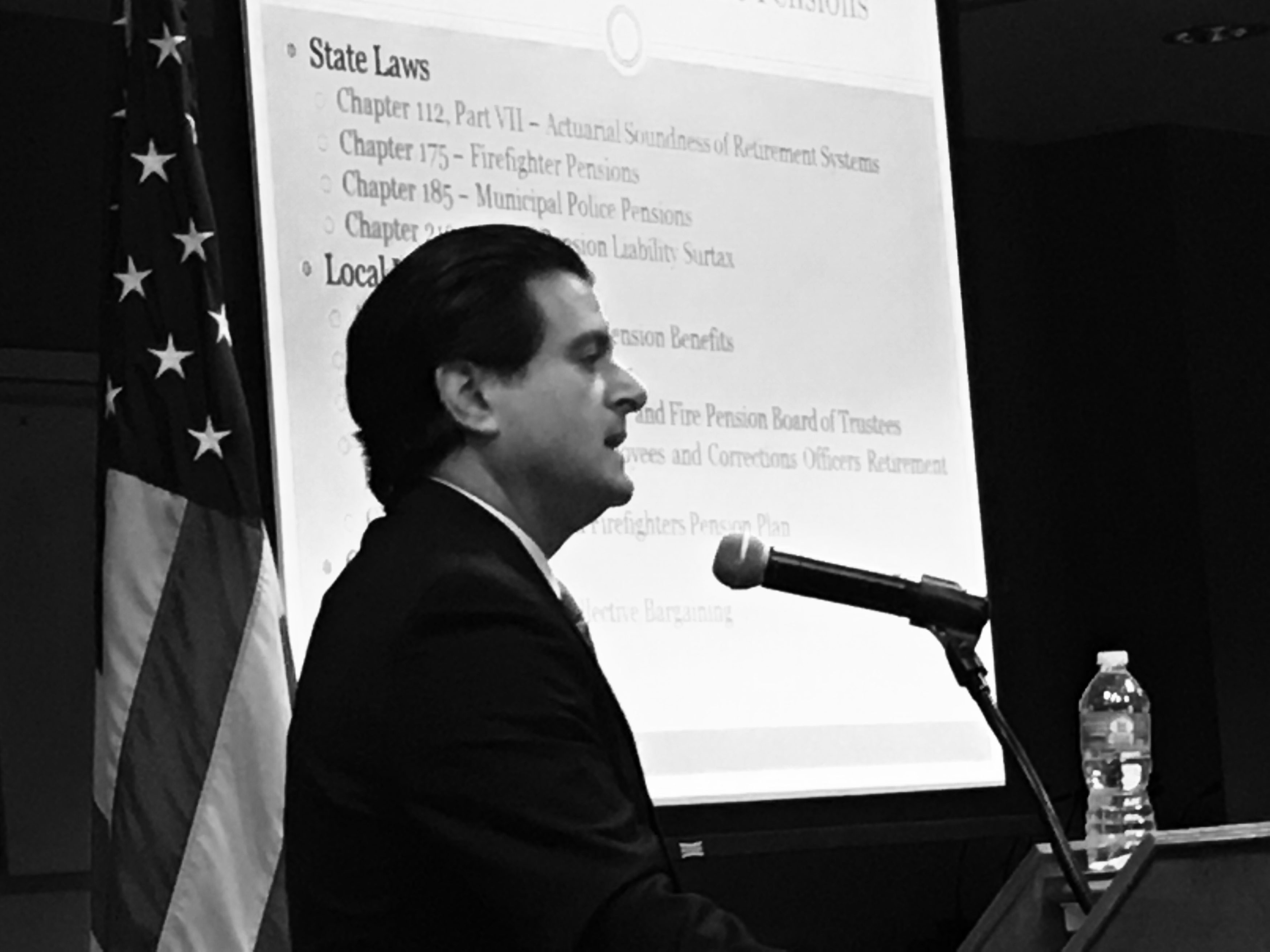 "Cease and desist from any further engagement"
After a shambolic Jacksonville City Council meeting that saw the body withdraw a bill authorizing a tax referendum the School Board wanted, the board voted Wednesday to engage outside counsel.
The Florida Times-Union, on the scene at the School Board building, described board members as beyond frustrated.
"We're in this position because we've been trying to do the right thing," school board member Cheryl Grymes said. "It's time for us to put our big pants on."
It goes without saying that Jacksonville's General Counsel does not believe the board has standing to engage outside lawyers, but on Wednesday afternoon he produced a memo saying the board lacked standing and needed to retract the vote.
"I learned today that at your meeting, the School Board approved action to hire outside counsel. This action was undertaken after not only the advice given in the referenced memorandum but after advice … that such action requires coordination and approval by my
office, and that any institution of litigation requires approval by City Council," General Counsel Jason Gabriel wrote to the board.
"More importantly," Gabriel added, "this action was undertaken in violation of the City Ordinance Code and City Charter."
"Hiring outside counsel in violation of the Charter or Ordinance Code will not create a lawful attorney-client relationship; no purported contract or arrangement creates such a relationship; and no attorney-client privilege attaches. Neither the City Council nor the Office of General Counsel consents to such representation," Gabriel notes.
"Based on the foregoing, the purported action and vote of the School Board today with
respect to this matter is a violation of the City Charter and Ordinance Code. I respectfully request that you immediately cease and desist from any further engagement and that all actions taken be clarified for the record as having been retracted," Gabriel urged.
The school tax issue has driven acrimonious City Hall debate all summer long, with the general counsel continuing to rebuff the idea that the School Board has legal standing independent of his office.
The acrimony is poised to continue.
Tuesday night's Council meeting was cleared of all but media and elected officials, with audience reaction to Councilors opposed to the tax more vocal than Council rules allow.
Meanwhile, messaging from the Mayor and allies has run the gamut. 
Rep. Jason Fischer, who has an office in City Hall, pushed for a bill weeks back that would allow Mayor Lenny Curry to appoint the school board.
Curry then floated his own proposal: an elected Superintendent and an elected School Board.
With the discussion of whether or not to put a tax referendum on a ballot now months old, and the OPPAGA Audit saying the plan is sound, there are questions about what is happening with this particular narrative and what the ultimate endgame is. 
For now, the school tax will be headed back to City Council committees for more deliberation and angst on all sides, with 2020 the first realistic target for a vote