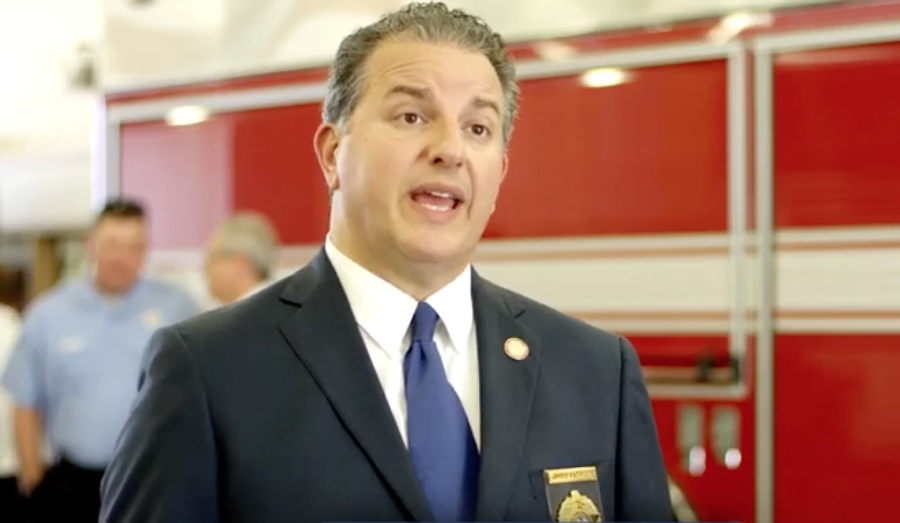 The Bahamas need help.
In an interview with The Weather Channel on Tuesday, CFO Jimmy Patronis vowed to push for the sending of urban search and rescue teams to the Bahamas in the near future.
While Hurricane Dorian likely will not make landfall in Florida, the Bahamas was not so lucky — bearing the brunt of what was a Category 5 storm for days.
Patronis said the state has 38 urban search and rescue teams; the state activated 14 teams this past weekend.
"They're the equivalent of the Navy Seals of that profession," Patronis said. "We're advocating to get these brave men and women to the Bahamas."
Two of the task forces are FEMA, and per Patronis, "they're made to be deployed forward." They will be deployed pending presidential authorization.
These "state-sponsored task forces are some of the primary response units that are immediately deployed to provide assistance to communities that have been impacted by a natural or man-made disaster," said a media release from the CFO over the weekend.
"The teams are comprised of Florida firefighters and first responders supported by FEMA federal USAR teams and have the ability to provide assets and resources including but not limited to swift water rescue, search and rescue, HAZMAT support, medical support, and satellite communications capabilities," the description continues.
Patronis spoke to the Weather Channel by phone, continuing his trend of being available for Skype and phone interviews during most of the storm period.
However, as POLITICO Florida reported, Patronis was in New York City for a fundraiser last week, when the rest of the Cabinet was preparing for what looked like a potential Category 5 hit onto the peninsula.
The Democrats waited until the state was out of the Cone of Uncertainty to issue criticism officially, a full five days after the offense.
"Instead of doing his duty to the state of Florida as we all prepared for a potentially dangerous storm, Patronis was busy cashing checks in New York City," charged Terrie Rizzo, chair of the state party.
"The office of the CFO is designed to protect Floridians, yet Patronis walked off the job as Dorian was heading to the East Coast to go to a fundraiser. This is not leadership, and the citizens of Florida deserve better," Rizzo added.
LISTEN: We spoke with Florida Fire Marshal @JimmyPatronis regarding Urban Search and Rescue teams and how they can help The Bahamas. pic.twitter.com/ye4Ku5qa38

— The Weather Channel (@weatherchannel) September 3, 2019