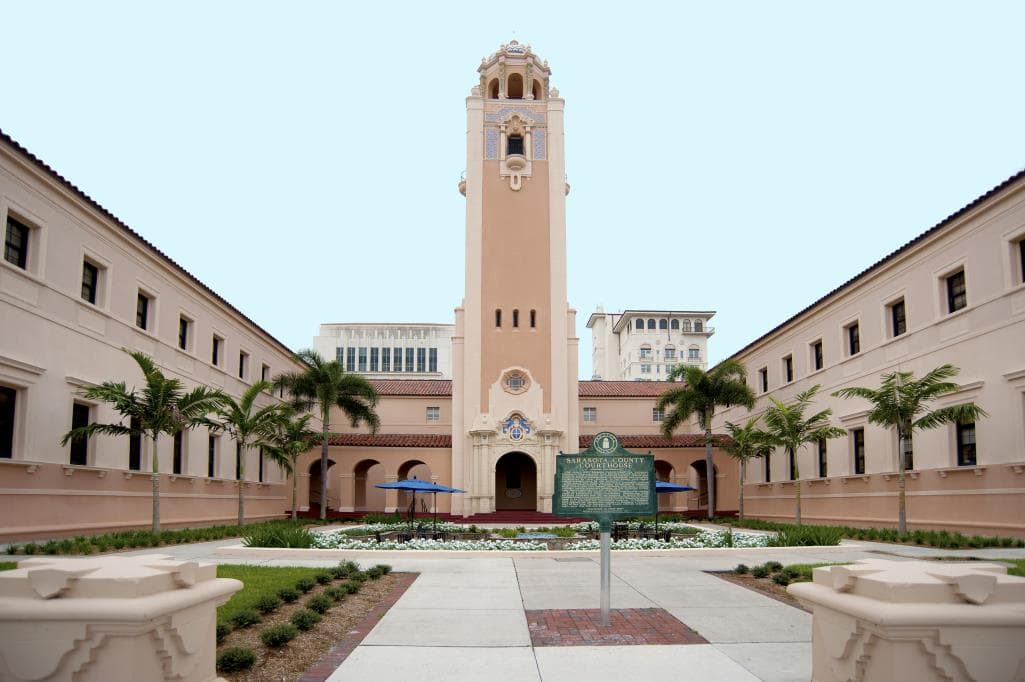 Local bills on park and recreation districts will also be considered.
If a regulation exists, but there's no way to enforce it, does it make a sound?
State law already created the Holiday Park and the Tri-Par Estates Park and Recreation Districts. Now, leaders in those communities want some teeth to local regulations.
"It's like if you created a speed limit but can't execute enforcement of it," said Rep. James Buchanan, a Venice Republican.
Local bills will be presented to the Sarasota County Legislative Delegation today addressing the issue. Buchanan will likely take up the Holiday Park district's cause, while state Rep. Newt Newton, a St. Petersburg Democrat, picks up the ball for Tri-Par Estates.
The housekeeping issue will be the most substantive part of the delegation meeting, which starts at 9 a.m. today at the Sarasota County Administration Building.
But lawmakers expect to hear an array of other concerns as the regional agenda for the 2020 Legislative Session comes into focus.
Sen. Joe Gruters, Delegation chair, expects water protection will remain a focus of lawmakers.
"People are very environment-centric right now," Gruters said. "We're still just a year out from that horrific red tide disaster we all went through on the west coast. It's on everyone's mind."
Gruters expects to work with Sarasota lawmakers from both parties to keep Tallahassee's attention on the issue. He and Rep. Will Robinson, a Bradenton Republican, sponsored a bill aimed at septic tank inspections last year.
He also worked last year with Sarasota Democratic Rep. Margaret Good on stormwater runoff regulations. The lawmakers plan to rope Rep. Tommy Gregory into that cause this as well.
Gregory also said he is focusing his attention on roads. He expects an expansion of the Heartland Parkway, a priority of Senate President Bill Galvano approved this year, to be a boon for the region.
While he thinks University Parkway has seen solid improvements in recent years, he sees a need for the state to prioritize roads like State roads 72 and 60. Enhancing such east-west corridors be will a priority for him in coming months and years, he said.
"We just seem to be stuck in an observation loop that lasts too long," he said.
And of course, Sarasota lawmakers will hear from a range of government and civic groups who asked for Delegation attention this year.
Sarasota County and school officials, as well as representatives from the four municipalities in the county, will all offer reports. So will education institutions like New College, State College of Florida and University of South Florida Sarasota-Manatee, that all rely on state support.
Advocacy groups from the Christian Family Coalition to the Alzheimer's Association will address lawmakers, as will all the major business groups in the region.