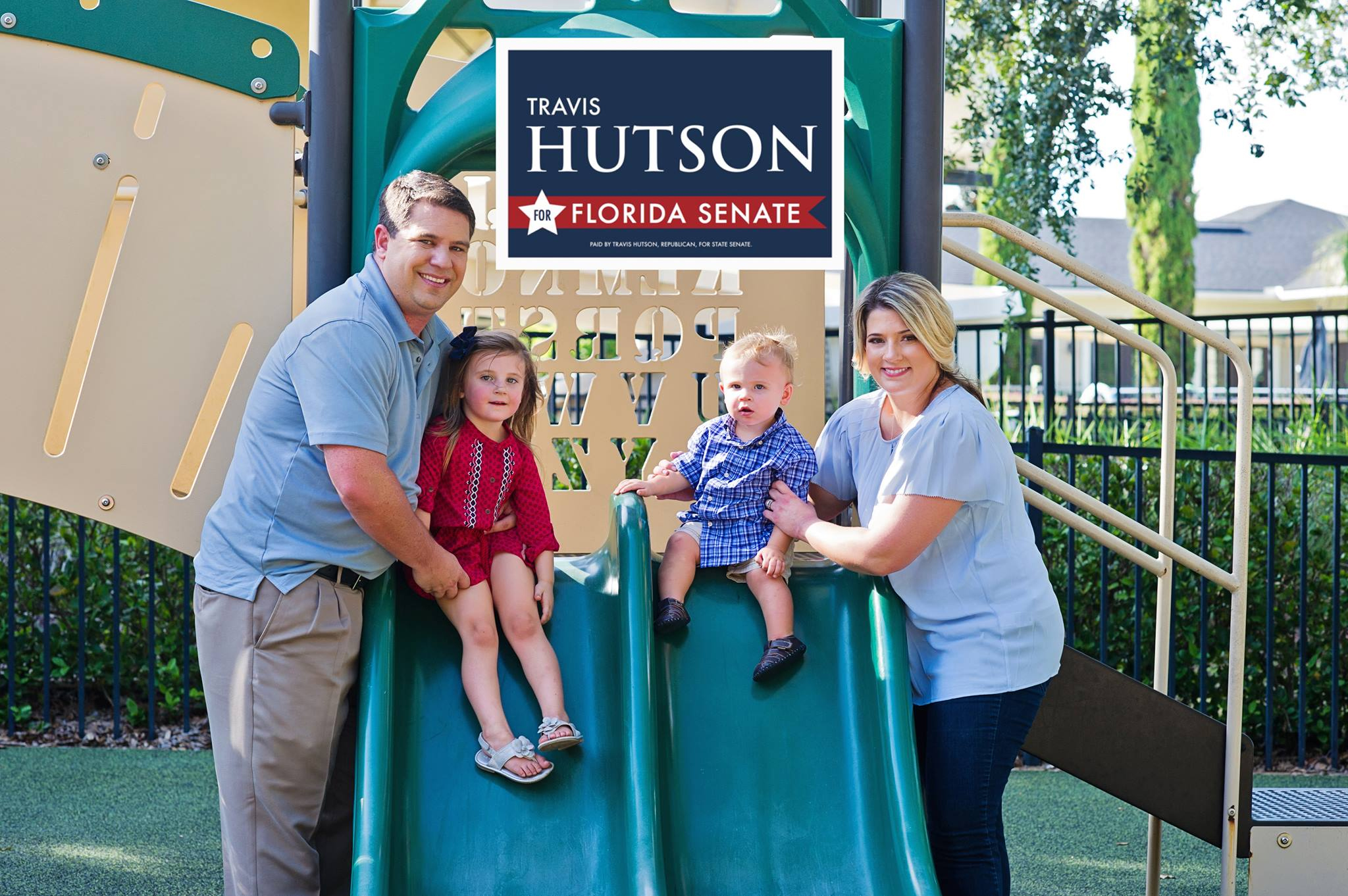 Over $700k on hand.
Sen. Travis Hutson, a St. Johns County Republican, had another month of six-figure fundraising in August.
Hutson, locked in what he says is a "cordial" race against Sen. Kathleen Passidomo for the Senate presidency, raised roughly $105,000 in soft and hard money combined.
Hutson's Sunshine State Conservatives committee saw most of the action, with $101,500 raised in the month. It finishes the month just shy of $125,000 cash on hand.
Among the $10,000 donors: TECO Energy, Volusia Residential Construction and Liberty4Florida, the latest in a series of GOP-friendly committees that seems to exist primarily to move money to and from other political committees.
The Sunshine State Conservatives committee spent more than it took in, with over $148,000 of August disbursements, with big checks going to five political committees.
Sun Coast Patriots, a political committee that funded, via another committee, attacks on Passidomo in 2016 got $28,000.
Free Markets for Florida, the political committee of aspiring Senator Rep. Ray Rodrigues, secured $25,000.
Working for Florida's Families, the political committee of Sen. Rob Bradley and his wife/potential successor Jennifer Bradley, scored $10,000. Mrs. Bradley also got $1,000 for her campaign account.
Building On Your Dreams, a political committee connected to Bradenton Republican Rep. Jim Boyd, also got $10,000. Boyd, like Mrs. Bradley and Rep. Rodrigues, is running for Senate in 2020.
Conservatives for Good Government, the political committee of Sen. Debbie Mayfield, secured $5,000.
That was the bulk of the action for Hutson's operation in August.
The candidate raised $4,500 for his campaign account in the month; he now has $120,000 in hard money. Thus far, no Democrat has filed to challenge him in the red district.
Hutson's other political committee, First Coast Business Foundation, raised nothing but has roughly $470,000 on hand.
With well over $700,000 at his disposal, Hutson is clearly on track for the kind of fundraising needed for a leadership race.