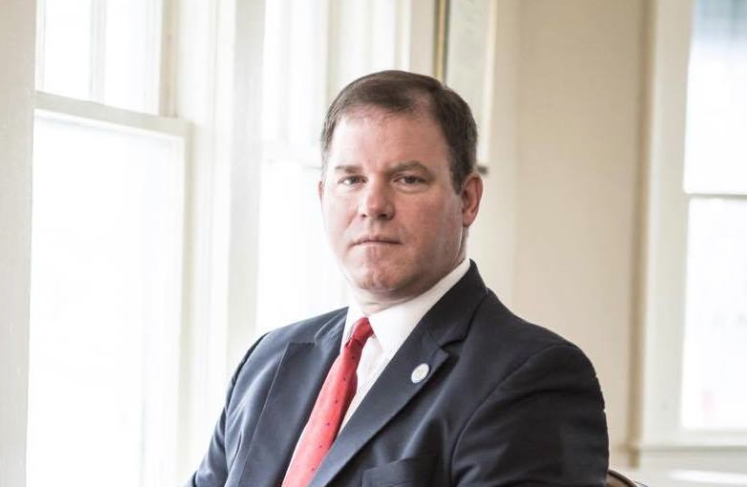 Makes District 5 a three-way contest with incumbent Bonilla, Vaya and Leary
Winter Park Mayor Steve Leary ended months of anticipation Monday when he filed to run for the Orange County Commission in District 5.
The filing places Leary, a Republican, in a three-way contest thus far for the non-partisan seat, with incumbent Commissioner Emily Bonilla, a Democrat, and Anjali Vaya, a Republican from Winter Park. And the contest became a four-way late Tuesday when Republican Sonja Spradling  filed for the seat.
Leary, midway through his second-term as Winter Park Mayor is term-limited in that post. He has been speculated on all year as a candidate for District 5, which stretches from Maitland and Winter Park through northeastern Orange County to include the University of Central Florida and the rural communities of Bithlo and Christmas.
Bonilla had won the seat in an upset of longtime Orange County Commissioner Ted Edwards in 2016 when she ran on a platform of restricting growth in the burgeoning region and emphasizing environmental protection for the fragile Econlockhatchee River corridor.
Vaya entered the race in August and quickly established herself as a formidable candidate, raising $47,015 in her first month on the trail. Bonilla, by contrast, has raised $24,425.
Leary, 52, who owns an oil and gas pipeline supply company and a property management company, was first elected to the City Commission in 2011 and was elected Mayor in 2015 in a close race. In 2018 he was re-elected in a crushing landslide over Jim Fitch that had shaped up largely as a contest between those wishing to strongly embrace Winter Park's past and those wishing to follow Leary into a future.
Already, Winter Park City Commissioner Sarah Sprinkel has announced her intention to run to replace Leary.
Last updated on September 23, 2019