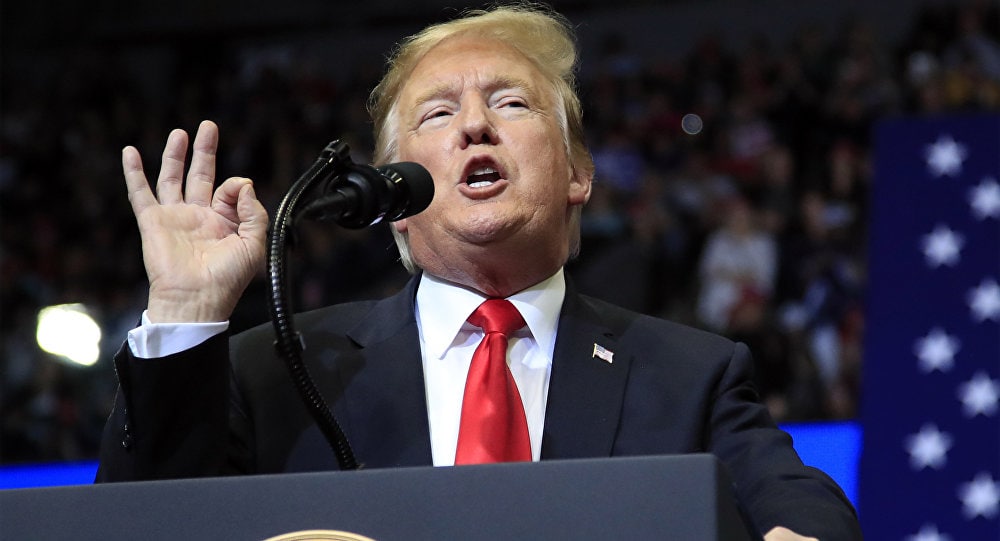 The group is attacking Trump policies to dissuade support.
A group that opposes Republicans is launching its next round in a series of blog posts highlighting President Donald Trump's "disastrous policies" in key swing districts in the state of Florida.
On Thursday, American Bridge posted four deep-dive articles highlighting Trump-related policies they say are harming voters and residents in four Florida counties including Pinellas County.
"Across the state, hardworking Floridians are hurting because of Donald Trump's long trail of disastrous policies and broken promises," said American Bridge spokesperson Jeb Fain. "We're continuing our work to spotlight, county-by-county, this president's countless failures to communities in Florida and across the country."
The group is targeting Pinellas County as well as Jefferson, Monroe and St. Lucie counties because all only slightly favored Trump in the 2016 election. The goal is to shave would-be support from Trump to tip the scales for a Democratic candidate in 2020 and avoid a Trump second term.
Trump won Pinellas County in 2016 by just 1 percent.
The Bridge Project is part of a broader $50 million effort targeting swing districts in Florida, Michigan, Pennsylvania and Wisconsin. The group plans to boost their research and blog posts on Facebook to reach voters in the targeted areas.
The Pinellas post draws attention to what the group describes as a failure on the part of Trump's administration to offer support for red tide relief, which last year caused major problems for Florida's Gulf Coast and Pinellas County,
"In a sting to the local economy, some local hotels reported layoffs and financial deficits in the tens of thousands as tourism dropped off. As a result, some local businesses were forced to apply for Florida Emergency Bridge Loans to stay afloat through the red tide crisis," the group wrote.
"Despite the ongoing crisis ravaging Florida, there has been little support from the federal government. Critics point out that since taking office, President Trump has done next to nothing to help further stop the onslaught of red tide in areas like Pinellas County, particularly in the effort to combat climate change which experts say is fueling the problem."
The hyperlocal targeting identifies region-specific issues that might sway voters away from Trump.
American Bridge focused on health care issues in Jefferson County in the panhandle and in Monroe County in the Florida Keys.
The Jefferson County post claims Trump is attempting to "gut" Medicare and Medicaid. More than 3,500 Jefferson County residents are enrolled in Medicare while another 2,000 receive Medicaid, the group wrote.
In Monroe County, American Bridge claimed Trump's support for a lawsuit completely overturning the Affordable Care Act would have a detrimental effect on the 7,500 residents there who receive subsidies for health plans under the Affordable Care Act.
The group claimed in its St. Lucie County post that Trump's tax cuts "boost corporate profits while spurring layoffs."
Trump won Jefferson County 51-46 percent, Monroe County 51-44 percent and St. Lucie County 50-47 percent.