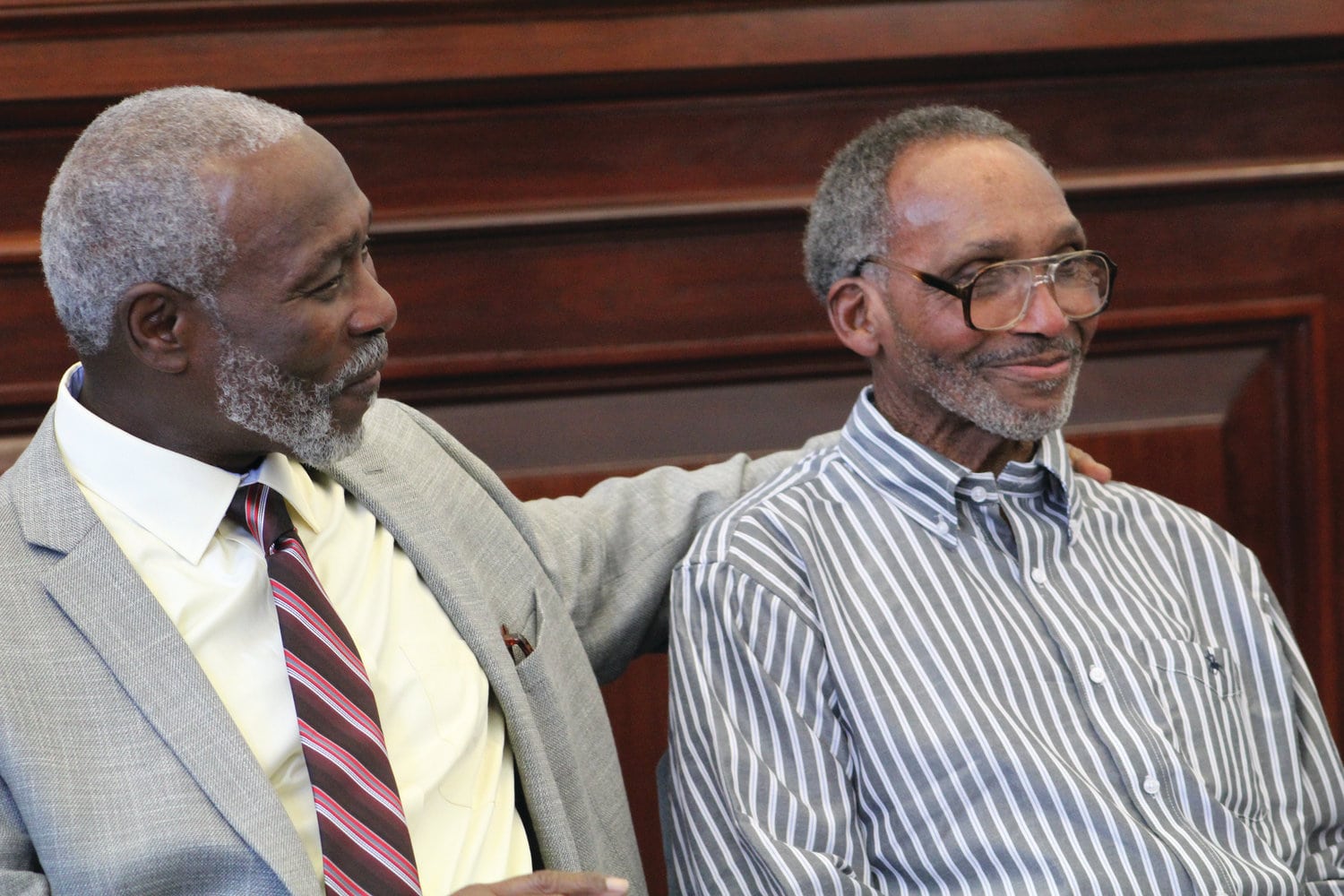 Over $2M sought for a man locked up since 1976.
A new bill from Jacksonville state Rep. Kim Daniels seeks to right some of the wrongs created for a man wrongfully incarcerated for decades.
HB 6507 seeks to compensate Jacksonville's Clifford Williams, locked up for 43 years for a crime he did not commit.
The total money sought: $2.150 million.
In May 1976, Jeannette Williams was killed in the New Town neighborhood of Jacksonville. Ms. Williams' domestic partner, Nina Marshall, identified Mr. Williams (no relation to the victim) as one of two men who shot her.
The purported motive was sordid and clear: Mr. Williams was 33 and dealt heroin. Marshall was a customer, and she claimed Mr. Williams fired shots over back rent.
Mr. Williams and his alleged conspirator were convicted on hearsay evidence, with no forensics coming into play.
Two subsequent appeals were denied. Then Mr. Williams' alleged co-conspirator, Hubert "Nate" Myers, read of Jacksonville's Conviction Integrity Unit.
Myers appealed to State Attorney Melissa Nelson, and he and Williams were the first to be exonerated by the Conviction Integrity Unit.
However, despite that exoneration, previous felony convictions have disqualified the now-76 year old from relief.
When exonerated in March, Williams noted what was lost.
"Well, my mother died while I was on death row," Williams said. "And I just wanted to get out."
Williams was excused from death row in 1980, though more than half his life would progress before he knew actual freedom.
It remains to be seen whether he will receive any financial relief in a timely manner.