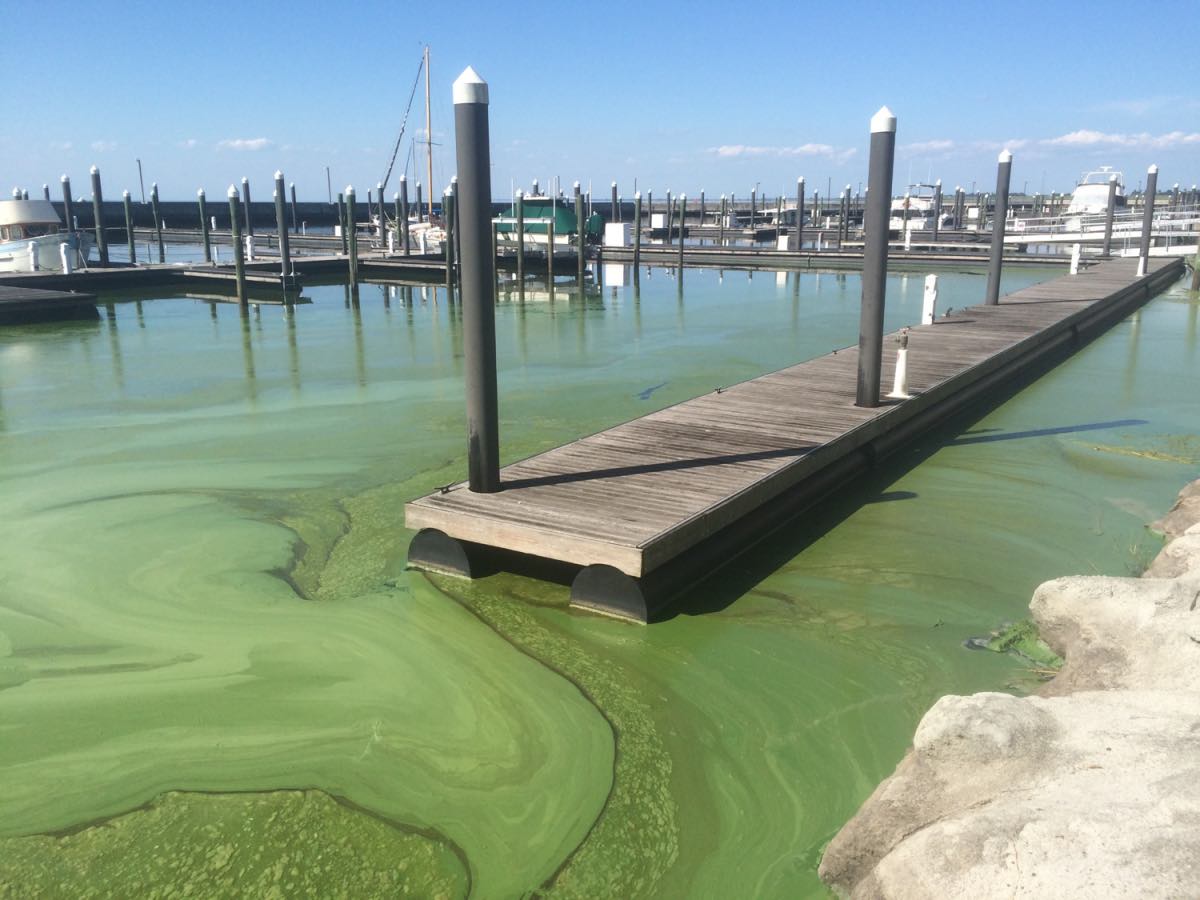 Group wants greater environmental oversight on septic tanks, among other investments.
Data on climate change and global warming, words reportedly barred from use during Rick Scott's tenure as Governor, will inform recommendations from the Blue-Green Algae Task Force.
"Cyanobacteria over 3.5 billion years have adapted to just about everything," said Dr. Valerie Paul, a task force member. "But warmer winters allow them to persist into our season."
The observations should end up in a preamble to recommendations for Gov. Ron DeSantis and Florida lawmakers regarding response to algal blooms that devastated parts of Florida over several recent years.
Scientific leaders want the state to invest more into water research, enact environmental oversight on septic tanks and build a greater understanding of how the algae poison the air.
All those desires will be included in early recommendations of the task force appointed by DeSantis to tackle problems around blooms. The toxic sludge has especially hurt parts of the state around Lake Okeechobee and the poisonous bacteria exploded on the Caloosahatchee and St. Johns rivers.
The task force met Wednesday in Naples to approve language on an initial report. But officials made clear this won't be the last word from task force members, who will continue to drill down on more specific recommendations in the near future.
"These are high-level recommendations to help us move forward," stressed Florida Chief Science Officer Thomas Frazer.
That explanation came after criticism the task force was pressing ahead with recommendations despite a draft only becoming available hours before the meeting.
Officials stressed there will be more data collected and more detailed direction issued before the task force completes its work.
For now, there seems a definite focus on stormwater, septic tanks and toxicology research.
While scientists around the globe have studied outbreaks of blue-green algae, the long-term impacts of exposure on humans and animals remain mysterious.
Task force members were careful not to criticize a body of existing research.
"The toxicology is well known but how it gets exposed is not," said Dr. James Sullivan, one of the task force's members.
Often, long-term damage has been surmised based on damage seen in real-life conditions over time. But that's often studied after effects have already been seen. Florida could lead the way on front-end research into long-term exposure to algae. More importantly, the data could show whether residents around water bodies infected by the algae, such as Lake Okeechobee and the Caloosahatchee and St. Lucie estuaries, sit on the "front lines" of risk caused by toxins released in the air.
The risk also drove desires for greater oversight on contributions to algal blooms.
The task force wants to see the Department of Environmental Protection involved with approvals and potential inspections of septic tanks. Right now, 12 percent of septic tanks installed in the nation are in Florida soil, and officials believe many of those systems are faulty and leaking nutrients into the water supply.
The task force wants DEP officials working hand-in-hand with the Department of Health on septic issues, which already fall under the purview of the latter agency.
"We need to protect against excessive pollution, which remains excessive," said Dr. Evelyn Gaiser, a task force member.
Members tried to stay mindful of financial resources but stressed there must be greater investment both in research and treatment of algal blooms. The state needs to provide better direction on the clean-up and storage of algae slurries and must monitor the impacts of wastewater spills on systems.
Members discussed briefly what feeds cyanobacteria in some coastal areas, such as around Miami, but acknowledged much of that work will overlap with efforts of the Red Tide Task Force, also appointed by DeSantis this year.