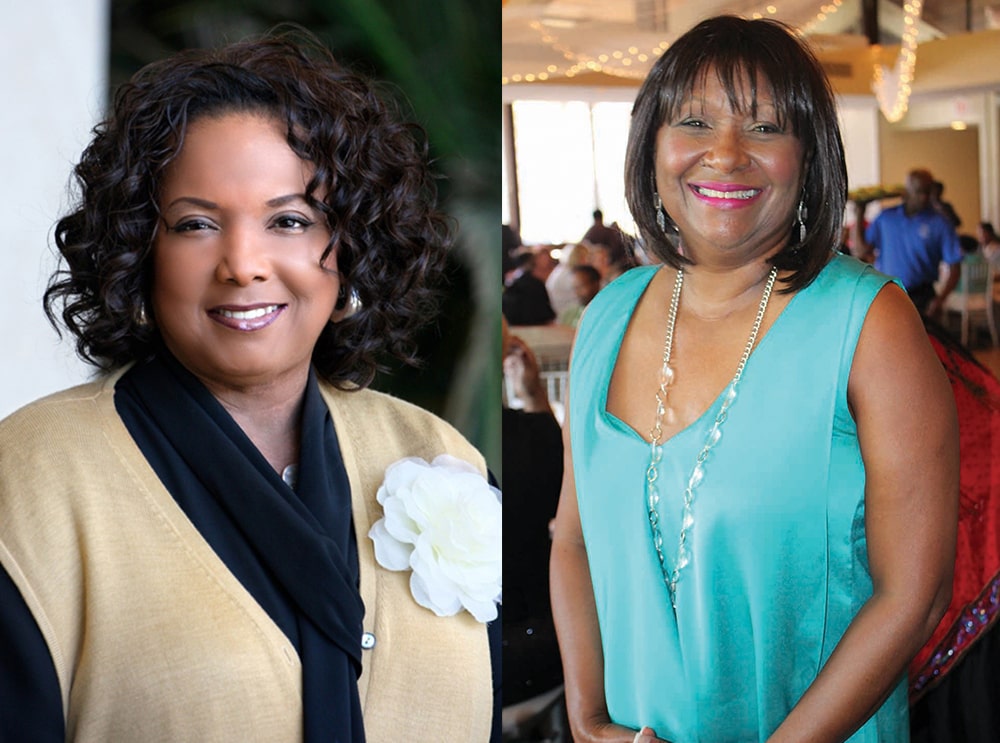 Trenia Cox leads Deborah Figgs-Sanders, but it's a race.
Results from a St. Petersburg Area Chamber of Commerce straw poll Thursday night echo expectations for St. Pete City Council races on the Nov. 5 ballot.
The results show only one competitive race among the four seats up for election this year.
District 5 candidates Trenia Cox and Deborah Figgs-Sanders are in a close race, with Cox having the edge 53-47 percent. That's a slightly larger lead than Cox had in the August 27 primary when she took the No. 1 spot in a five-way race. She earned 35 percent of the vote in that election. Figgs-Sanders came in second with 30 percent of the vote.
Cox and Sanders are running to replace Steve Kornell in the south St. Pete District 5 seat. Kornell is leaving office due to term limits.
The straw poll represents a small sampling of St. Pete voters. It was taken during a chamber "popcorn and politics" networking event in which candidates take on a sort of speed dating style of interviews with voters.
The chamber estimates about 60 people participated in the poll with more than half being chamber members.
Three other races on the ballot showed runaway favorites in the straw poll. Two of those three races include popular incumbents.
District 1 in west St. Pete is an open race between Robert Blackmon and John Hornbeck to replace term-limited Council Chair Charlie Gerdes. Blackmon walked away with more than two thirds of the vote. Hornbeck received just 23 percent.
That race could become more competitive in the less than six months left in the race if Hornbeck manages to step us his campaign strategy. This week he hired an experienced consultant to give his struggling campaign a boost. It might become more clear next week whether that is working when the next round of campaign finance reports are released.
District 3 includes parts of northeast St. Pete. Ed Montanari is running for reelection against Orlando Acosta. Acosta only managed to draw 26 percent of the straw poll results with Montanari claiming nearly two-thirds.
District 7 was the biggest blowout of the night. Incumbent Lisa Wheeler-Bowman received 81 percent of the vote while her challenger, Eritha "Akile" Cainion, only received 19 percent.
District 7 includes parts of south St. Pete including the 22nd Street South corridor. Cainion is running on what many voters view as an extreme platform of reduced police presence, reparations for African American residents and economic development that includes affordable and workforce housing, but not gentrification.
Wheeler-Bowman has been a popular incumbent after a hard-earned victory four years ago. She became a prominent figure in the community after fighting to uncover her son's murderer by breaking down the community's long-held "no-snitch" culture.