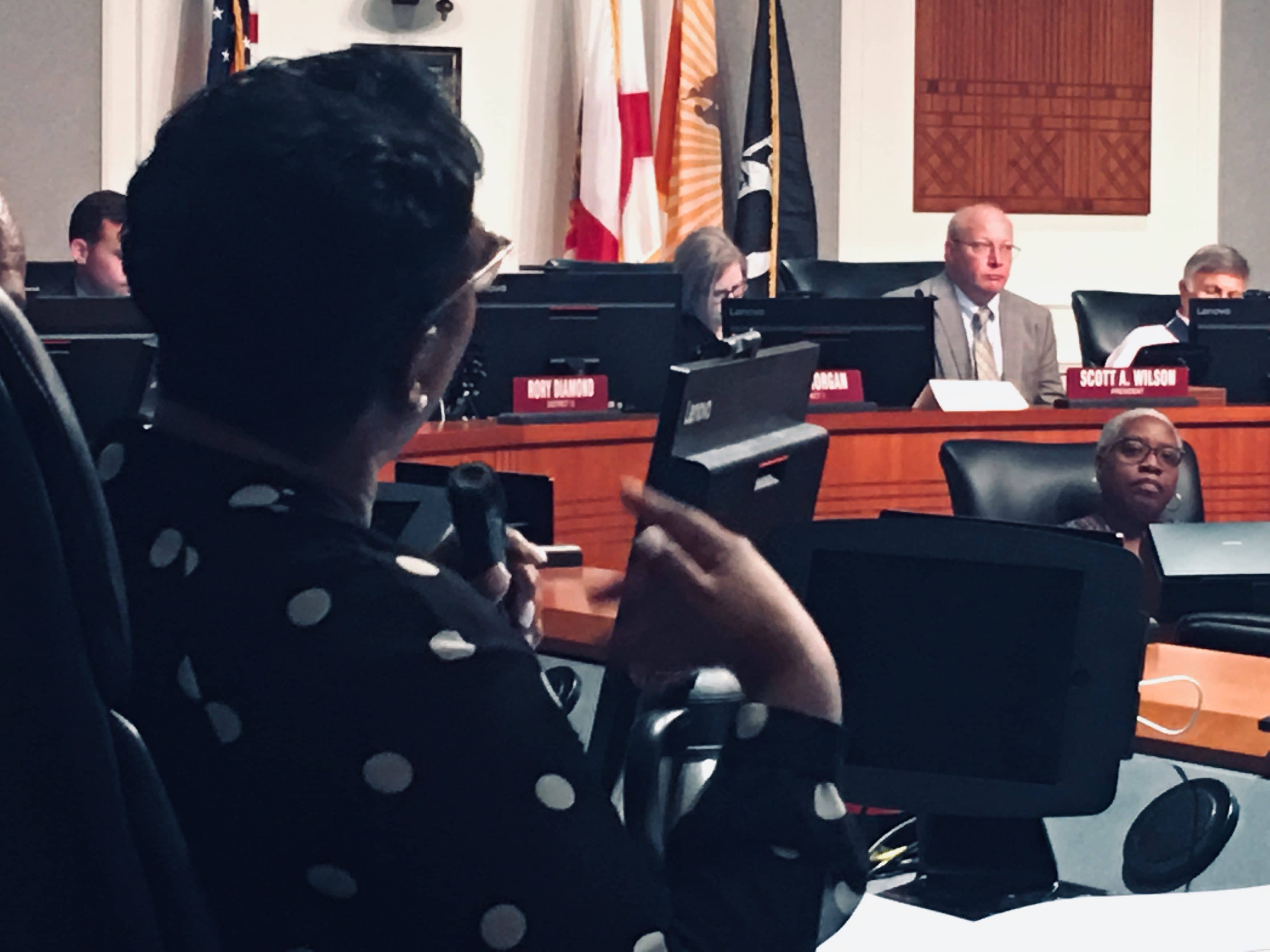 A 5-2 vote rebukes one of Lenny Curry's Tallahassee allies.
State Rep. Jason Fischer and allies in the Duval County Legislative Delegation want an elected school superintendent, but a Jacksonville City Council panel does not.
The delegation is expected to meet in the next few weeks. Meanwhile, the Jacksonville City Council Rules Committee on Tuesday voted for a resolution opposing the Fischer measure, one that would create a pathway for the first election of a superintendent in Jacksonville since the 1960s.
The Fischer proposal has the backing of Mayor Lenny Curry.
Curry wants an elected Superintendent — currently an appointed position, with the School Board having sole discretion.
Fischer, a Republican backed by the Mayor, had previously proposed a mayoral-appointed school board, but the proposal did not get traction, and Curry himself disavowed it, even as some cynics contended the city's general counsel office had a hand in the original bill.
Council expressed its view by voting up a measure, filed by Republican Matt Carlucci, to say no to any changes in the School Board or Superintendent selection process.
The substitute bill stated the Council's opposition to both the elected Superintendent and the appointed School Board.
Carlucci, in explaining the intent of his bill, said it was to "keep the status quo."
The Councilman contended that the elected School Board was intended to "reflect the community," and that mandate would allow them to appoint a Superintendent reflective of that diversity.
"I don't see any hue and cry for an elected Superintendent," he added. "We're moving in the right direction. Let's cut the drama off."
Others had different views.
Republican Michael Boylan, previously a sponsor of the Carlucci bill, withdrew support, saying that Fischer's bill would have a referendum component.
Still others, such as Democrat Brenda Priestly-Jackson, noted that the substitute of the Fischer House bill is still a mystery.
Priestly-Jackson noted that the School Board, if it wanted to, already has the right to have its superintendent elected.
Councilman Tommy Hazouri, a former state lawmaker and School Board member, noted that a local bill would clear the Legislature with ease.
Hazouri urged passage of the bill as a statement.
In the end, Rory Diamond and Boylan were the two votes for the Fischer measure, with Sam Newby, Randy DeFoor, Joyce Morgan, Priestly-Jackson and Carlucci opposing.