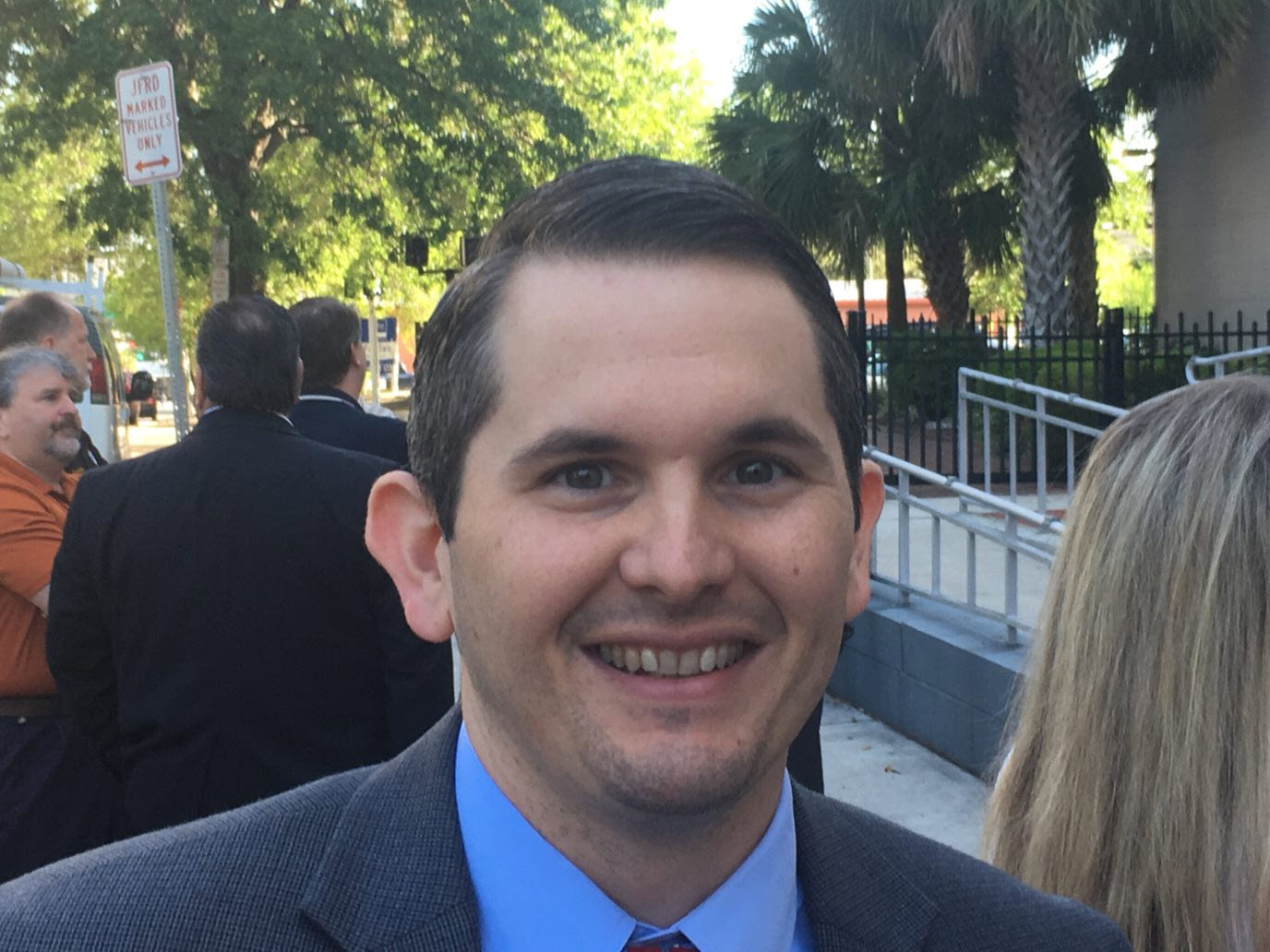 Did the bill have the votes to pass Tuesday? Open question.
Should the Duval County School Superintendent be an elected position, or should it continue to be appointed?
That's the question the Jacksonville City Council was not prepared to decide Tuesday evening, as they deferred a vote in opposition to a proposed local bill in the Legislature.
State Rep. Jason Fischer and allies in the Duval County Legislative Delegation want an elected school superintendent and will vote whether to advance the local bill Nov. 1.
Fischer on Tuesday asked for a deferral of the bill, saying he wanted to make the case for the local bill to the City Council in two weeks.
Why Fischer waited until hours before the City Council meeting to call timeout on the process remains a mystery, but he will have two weeks for a charm offensive with the 19-person legislative body.
The Fischer proposal has the backing of Mayor Lenny Curry. He wants an elected Superintendent — currently an appointed position with the School Board having sole discretion.
Bill sponsor Matt Carlucci noted that Curry could veto the bill regardless of whether it passed or not during the Council agenda meeting.
Curry has never vetoed a bill, noted Chief Administrative Officer Brian Hughes.
"In his fifth year," Hughes said, "Mayor Curry has not used a veto. He holds this as a serious statement of policy disagreement and works with Council as much as possible to find common ground for Jacksonville's future."
If the bill clears Tallahassee, a voter referendum (with what would no doubt be a robust and well-funded promotional campaign) would ensue.
In this resolution's sole committee stop, the Jacksonville City Council Rules Committee last week voted for a resolution opposing the Fischer measure.
Council expressed its view by voting up Carlucci's measure, to say no to any changes in the School Board or Superintendent selection process.
The substitute bill stated the Council's opposition to both the elected Superintendent and the appointed School Board.
Carlucci, in explaining the intent of his bill, said it was to "keep the status quo."
The Councilman contended that the elected School Board was intended to "reflect the community," and that mandate would allow them to appoint a Superintendent reflective of that diversity.
"I don't see any hue and cry for an elected Superintendent," he added. "We're moving in the right direction. Let's cut the drama off."
It remained to be seen Tuesday whether the City Council would go along with the recommendation of the committee of reference, as Rules seems proportionally to have more skeptics of the Curry agenda than the Council as a whole.
Randy DeFoor, Joyce Morgan, and Brenda Priestly-Jackson have all cut independent swathes on the Council, as has Carlucci.
Sam Newby, another no vote in Rules, typically allies with the administration … perhaps a sign that others were willing to break with the Curry consensus.