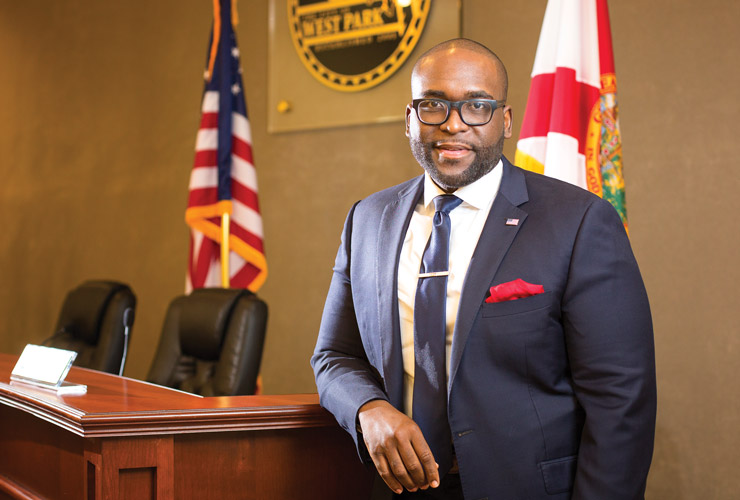 Here in Florida, more than 2,500 people die each year from firearms and nearly 60 percent of all gun homicide victims are black. 
To say we have a gun problem in this country is an understatement. From the mass shooting epidemic in schools, places of worship, shopping centers, and other public places, to the violence seen everyday in urban communities, something must be done if we are going to save Americans' lives.
Gun violence plagues underserved communities of color in U.S. cities particularly hard, and yet little attention is paid to shootings in these areas. Here in Florida, more than 2,500 people die each year from firearms and nearly 60 percent of all gun homicide victims are black.
A core part of the problem is not only the state and federal laws around easy gun access, but also how media tends to cover gun violence and shapes the conversation around it. We saw firsthand the immediate, in-depth, deserved national attention paid to South Florida following the horrific February 2018 school shooting in Parkland. We saw similar attention — and rightfully so — paid to the tragic mass shooting at an outdoor concert in Las Vegas that took 58 lives from us too soon two years ago this month.
Following Parkland, the state legislature rightfully passed a package of gun safety bills that included an extreme risk protection law, a higher minimum age for buying firearms, and stronger waiting periods. This improved our overall rating on the Giffords Law Center's Gun Law Scorecard from F to C- — but we can't stop there.
While shootings do not often occur en masse in lower-income communities and communities of color, they do occur often. However, it's not treated as a social problem that needs attention, but rather simply a "way of life" for black and brown people. That's why in February of this year, immediately after Governor Ron DeSantis took office, I made a point to try and meet with the Governor to discuss the need to create a commission to combat gun violence in the black community. I sat down with members of his team who expressed their concern on the issue, but nothing changed following that meeting.
That's why I have now introduced a bill ahead of the 2020 Legislative Session to create an Urban Gun Violence Task Force in the state of Florida. My proposed legislation calls for the creation of a task force responsible for investigating system failures and the causes of high crime and gun violence incidents in urban core communities and neighborhoods. We need to understand that we can't prevent gun violence without fully understanding what it looks like on a day to day basis.
In addition, the task force shall develop recommendations for solutions, programs, services, and strategies for improved interagency communications between local and state government agencies that will help facilitate the reduction of crime and gun violence in urban core neighborhoods and communities. It is absolutely critical that we invest in the people and communities at highest risk of being victimized by gun violence — not pretend it doesn't happen.
This painful reality facing urban communities when it comes to gun violence is not about pitting one type of community against another. We must treat this crisis and those impacted by it with the same respect and drive towards solutions we have recent mass shootings. There is no good reason why black men make up over half of all gun homicide victims in this country, yet comprise less than 7 percent of the U.S. population. We should not just accept this as the way things are.
All of the people who make up our communities — including our policymakers, law enforcement, educators, counselors, caseworkers, small business owners, parents — should be part of the solution to reduce gun violence. Beyond taking a hard look at what's happening on the ground here in Florida, we must also look at examples across the country in which cities have successfully reduced gun violence through strategic intervention programs.
Community-based violence intervention programs have proven incredibly effective at preventing gun violence in the hardest-hit neighborhoods by applying a localized approach. These programs identify and invest in the individuals who are at the highest risk of shooting or being shot. Specifically, they work to de-escalate potentially violent conflicts, connect individuals with much needed resources to break the cycle of violence, and work to shift community norms around violence.
There are actions we can and should be taking right now if we are to save American lives. We cannot sit by as entire generations live in fear afraid to go to school, the corner store, or to church. It's incumbent on all of us to combat gun violence in all of its forms — not just the ones that get the media attention.
___
State Rep. Shevrin Jones represents Florida House District 101; is Founder of LEAD Nation, one of South Florida's top youth organizations for leadership development training; and a former AP Chemistry teacher in Broward County Public Schools. Learn more at www.shevrinjones.com.