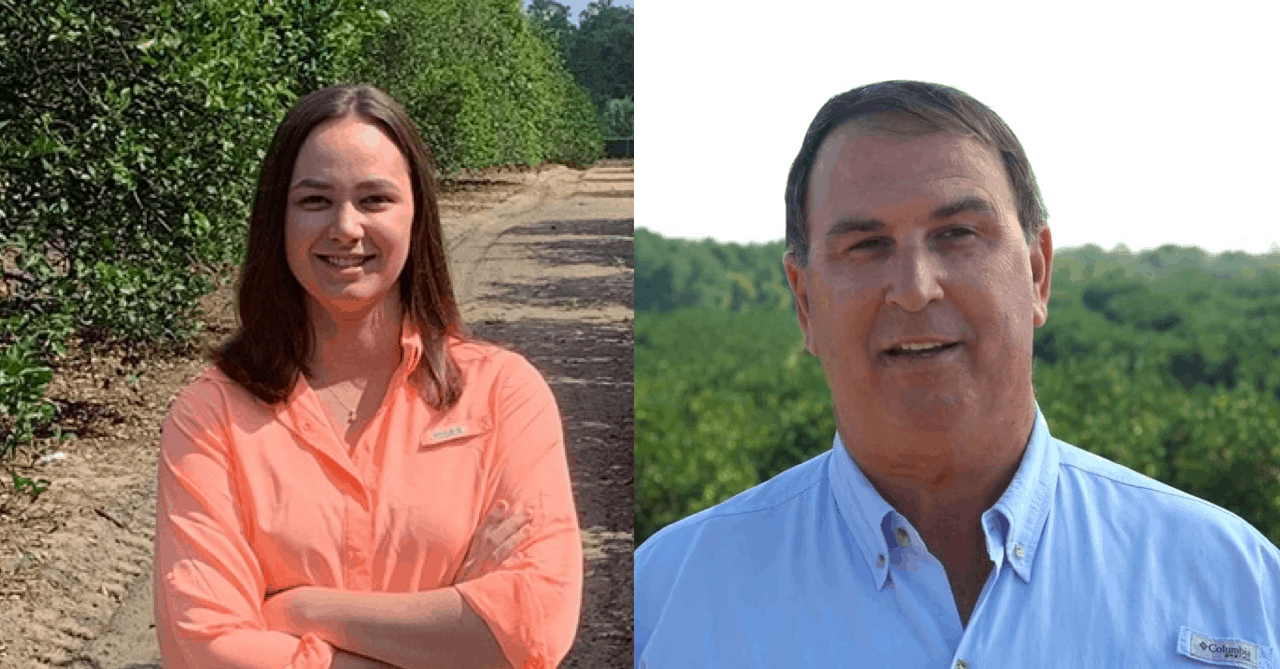 But both GOP campaigns stress it's still early.
Citrus grower Ned Hancock now holds more than a two-to-one cash advantage in a Florida House District 55 contest.
That's after Republican opponent Kaylee Tuck raised just $3,850 in September. The Sebring lawyer has pulled in $63,000 and spent $10,773, leaving her with $52,227, including a $5,000 candidate loan.
Hancock, meanwhile, raised $61,425 in September, and he has spent only $3,277 over the course of the campaign so far, leaving him with $123,523 in cash on hand. He also has a Tallahassee fundraiser planned next week.
"I'm thrilled to have so much local support for our campaign efforts, but the election is still months away," Hancock said. "We're working hard to continue building momentum and expanding our base of support."
Tuck also expressed confidence that her campaign had a solid foundation. She noted how her campaign raised more than $43,000 in its first month, compared to Hancock pulling in less than $21,000 in the same month.
"We're still in a very good position," Tuck said. "I had a serious lead the first month. He has a lead this month. It will go back and forth some more I am sure. I have been spending my time emphasizing grassroots."
And Tuck said she has also been working to ensure she qualifies without having to spend campaign money.
"I have over 600 petition signatures," she said. "I would not be surprised if he outraises me overall, but the House is full of members who were outraised in their first elections and still won."
Democrat Tony Munnings, Sr. for the fifth consecutive month posted no campaign activity.
With Hancock's finance reports now in, it's clear his campaign benefited from an influx of business support in September.
The Avanti Company, a water meter company out of Avon Park, donated $1,000 to Hancock. So did Living Water Services in Sebring. The Ninfa David Revocable Trust also donated a maximum donation, as did HDR PAC, a Nebraska-based political committee serving the interests of the construction industry.
The Florida Citrus Mutual Fund also put $1,000 into Hancock's coffers.
Land Planning profession Corban Field and auto dealer Alan Wildstein all sent $1,000 checks to Hancock.
A variety of other citrus growers also chipped in as much as they could. Hancock in September reported $1,000 checks from Ezell and Terry Reynolds, Henry Crutchfield, Cathy Perry and Robert Barben.
Sebring Ag, Bryson Farms and Southeast Milk also chipped in $1,000 checks, as did D&S Cattle, Everglades Food and cattleman James Belflower.
Tuck pulled in a $1,000 check from Tallahassee management consultant Chris Moya, but the rest of her September donations came from small donors.