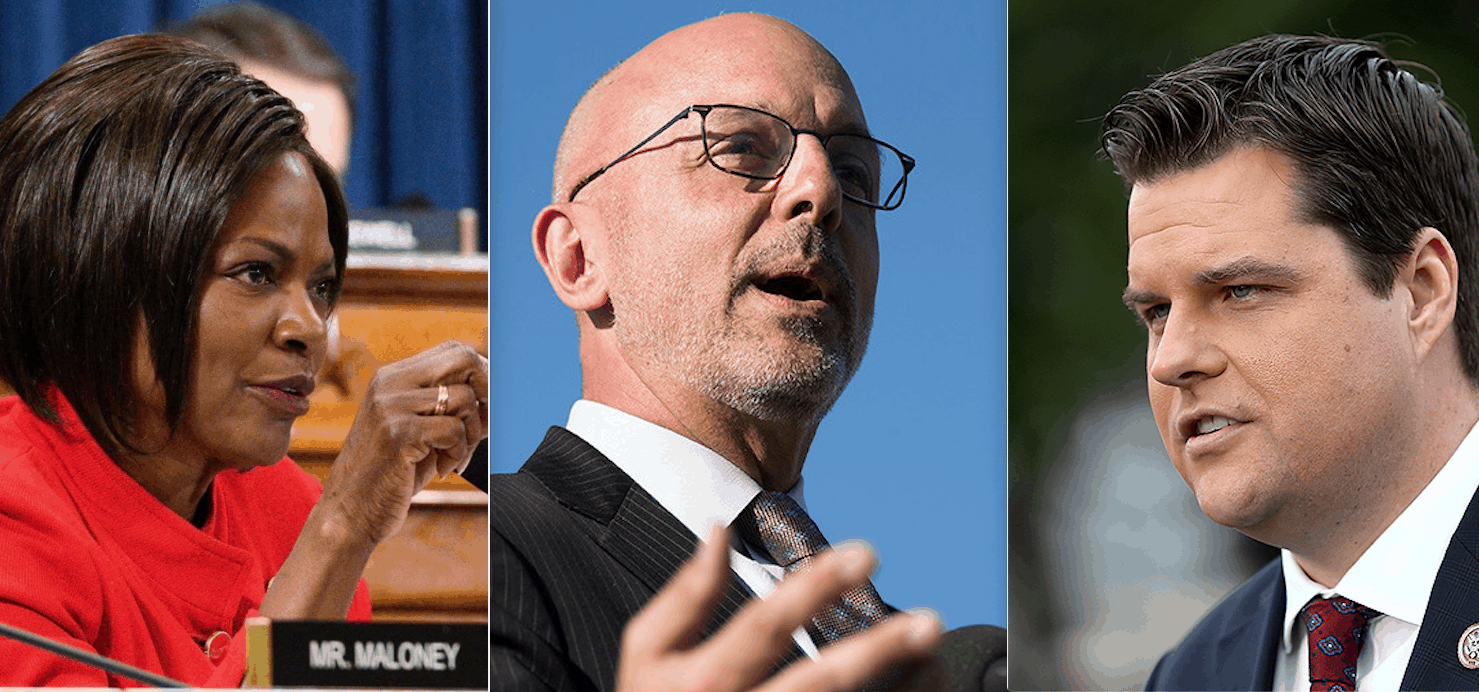 Ted Deutch, Debbie Mucarsel-Powell, Matt Gaetz, Greg Steube join Val Demings on stage.
Act I of the U.S. House of Representatives impeachment hearings had only one Florida member on stage but in Act II, set to start Wednesday, Sunshine State representatives will be everywhere.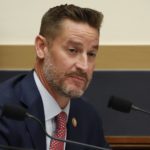 The second phase of the historic Democratic-led impeachment inquiry into President Donald Trump will take place in the House Judiciary Committee which has five Florida members, including Democratic U.S. Rep. Val Demings of Orlando, who also had a big part in Act I, and will be returning to the stage with a seat on the next committee as well.
This time she'll be joined by Democratic U.S. Reps. Ted Deutch of Boca Raton and Debbie Mucarsel-Powell of Miami and Republican U.S. Reps. Matt Gaetz of Fort Walton Beach and Greg Steube of Sarasota also have seats on the Judiciary Committee.
Judiciary Chair Jerrold Nadler, a New York Democrat, set his panel's first hearing for Wednesday, to feature legal experts talking about constitutional matters. Nadler said last week that the hearing will "explore the framework put in place to respond to serious allegations of impeachable misconduct." The committee is expecting a report from the House Intelligence Committee, and will be responsible for deciding whether to propose articles of impeachment against Trump, based on what the first panel found in its hearings.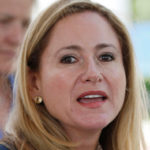 This could become the moment Gaetz in particular has been waiting for. The often bombastic Trump supporter has sought the limelight wherever he could find it to defend the president and protest and ridicule the Democrats for pursuing their impeachment probe through the House Intelligence Committee. He has gone so far as crashing impeachment hearings, leading a Republican raid-turned-pizza party on closed-door hearings, and filing ethics complaints against Intelligence Committee Chair Adam Schiff.
Gaetz' actions have drawn him stern criticism from quarters he probably dismisses, including media, and made him a star within the Florida Republican Party, a big get for fundraising efforts all over the state.
Now he'll have a chance to be on the inside pounding on the dais, not outside pounding on the door.
Deutch also has not been shy thus far in probes of Trump. Deutch had opportunities during the Judiciary Committee hearings of the Robert Mueller report during the spring and summer, declaring at least six weeks before House Speaker Nancy Pelosi officially did that an impeachment inquiry was underway. Indeed, as early as January Deutch was charging that Trump may have violated his oath of office.
Demings, too, has been outspoken, not only expressing her certainty that Trump has committed impeachable offenses, but also ripping into her Republican colleagues for not seeing what she sees.
In past Judiciary Committee hearings this spring and summer, Deutch, Demings, Mucarsel-Powell, Gaetz, and Steube all played key roles in questioning witnesses, and none has broken from party lines.
Florida is not the most represented state on the 41-member Judiciary Committee. California has six members on the panel, while Texas ties Florida for second-most with five. The committee has 24 Democrats and 17 Republicans, with Republican U.S. Rep. Doug Collins of Georgia serving as ranking member.
Demings is one of only four members serving on both impeachment committees. She'll be joined in appearing in both acts by Democratic U.S. Rep. Eric Swalwell of California and Republican U.S. Reps. Jim Jordan of Ohio and John Ratcliffe of Texas. [Jordan is not an official member of the House Intelligence Committee. He temporarily replaced Republican U.S. Rep. Rick Crawford of Arkansas, who volunteered to step aside so that Jordan could lead the Republicans' opposition efforts on the panel.]