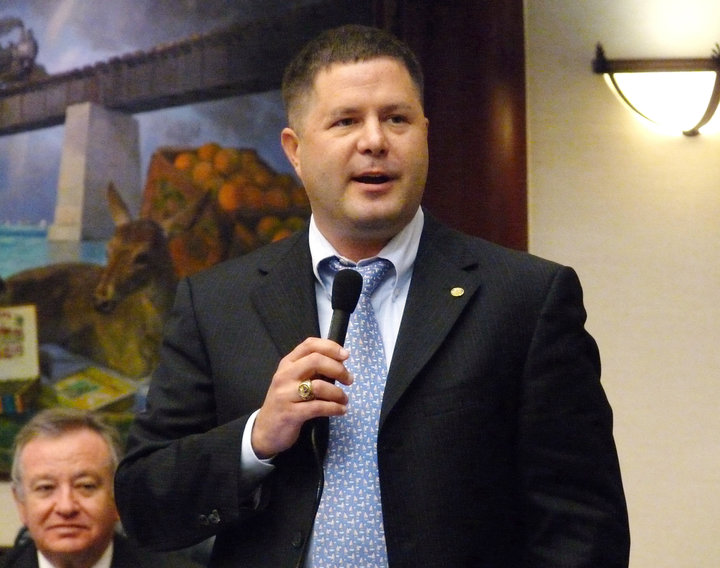 The bill was put forward by Republican state Rep. Brad Drake of House District 5.
The House State Affairs Committee unanimously approved a resolution Monday that seeks to eliminate the state's Constitution Revision Commission (CRC).
The measure (HJR 301) was put forward by Republican state Rep. Brad Drake of House District 5.
In November, the House Civil Justice Subcommittee also approved the bill. Its final stop will be before the House Judiciary Committee.
Every 20 years, the CRC meets as an alternate way to put forward potential amendments to Florida's constitution.
Amendments can also be proposed by residents who obtain a number of signatures equal to 8 percent of votes cast in the most recent presidential election. The Legislature can also introduce a potential amendment.
Drake's resolution would utilize that latter method by aiming to place an amendment on the ballot that would allow voters to repeal the CRC.
Drake and other lawmakers looking to eliminate the CRC have pointed to the group's "bundling" of multiple unrelated items within a single constitutional amendment.
That result was apparent in 2018. In that cycle, Amendment 6 provided for increased rights for crime victims. But it also raised the judicial retirement age from 70 to 75.
Amendment 9 put forward a prohibition on offshore drilling in state waters. It also banned vaping indoors.
"One of the things that stood out was, I guess what we would refer to as the logrolling as amendments," Drake told the committee Monday, arguing he heard complaints from his own constituents.
"The constituency was very upset that maybe three or four different items would be compiled on one amendment, and it's kind of a take-it-or-leave-it. If you like this piece or you don't like this piece, you don't get a choice to differentiate the two issues or the three issues or the four issues. You have to take all for one."
Drake also argued the CRC had become politicized.
"Maybe there's a lot of political pressure that exists by those who appointed you. Maybe you felt like, 'OK, I was appointed by this person so there's an expectation to maybe propose policies only which that person agrees with. I can't fashion myself and my beliefs, or try to influence others, based on what may or might be the best decision for the state.'"
State Sen. Jeff Brandes has a companion bill in the Senate (SJR 362). That measure has also been approved by two of three committees.
Brandes and other lawmakers attempted a similar repeal last Session. That effort was approved by the Senate but failed in the House.
Rich Templin, director of politics and public policy with the Florida AFL-CIO, also testified Monday that the body should be eliminated based on his concerns about its accountability.
"Those of us that were working within the process to try to determine what they were going to put on the ballot, to try to determine the impacts of things, we found it very difficult to get competent staff analyses about what was moving forward," Templin said.
"We found it very difficult to find the right people to talk with about what was coming next and what was happening and how they were proceeding."
The commission was established in the state's 1968 constitution, necessitating an amendment in order to remove it. The commission isn't scheduled to convene again until 2037-38.