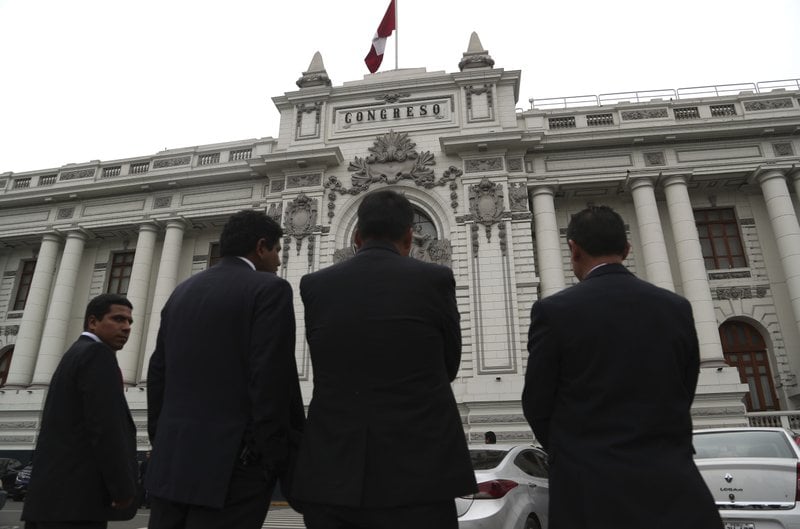 The vote came just months after President Martín Vizcarra dissolved the legislative body.
The Peruvian government voted for a new Congress Monday, just four months after President Martín Vizcarra dissolved the legislative body.
More than 20 parties were on the ballot and no party won a majority of the vote, with the previously dominant and conservative Popular Force party earning just 7% of the vote, a sliver of the 36% share it secured in the country's 2016 elections.
Popular Force was the controlling party in Peru when Vizcarra took the unprecedented step of dissolving the legislature. At the time, Popular Force controlled 73 of the 130 seats in Congress.
Vizcarra rationalized the dissolution by pointing to legislature's obstruction of his priorities. Despite concerns in the international community, the move was well received by the public and the country's high court ruled last week that the closure was legal.
The largest share of the vote in the 2020 election, 10%, went to Popular Action, followed by the evangelical party Agricultural People's Front of Peru at about 9%, while conservative Podemos Peru and center-right Progress Alliance each earned about 8% of the vote.
The new makeup of the Peruvian Congress will be short-lived, as all members of the body will be replaced following next year's general election. Still, the first reactions indicate the fragmented legislative body, which is mainly made up of centrist parties, will benefit Vizcarra.
Before the results were in, the election was cast as consequential to Vizcarra's legacy — if conservative parties were successful, it would have renewed the gridlock that led Vizcarra to dissolve the Congress last year; and if centrists made up the majority or a strong plurality of Congress, onlookers theorized it would bolster support for Vizcarra's anti-corruption efforts.
Vizcarra's tenure as President has been marked by political turbulence. He ascended from the vice presidency in early 2018 after the resignation of former President Pedro Pablo Kuczynski, who was among the many Peruvian politicians embroiled in the Odebrecht scandal.
The scandals have shaken confidence in government both domestically and internationally. In the United States, there has been outcry over the country's treatment of Peruvian Agrarian Reform Bonds.
Nationwide, there's an estimated $2 billion worth of Agrarian Reform Bond investments, and much of that money is included in portfolios funding public employee pensions. In Florida, pension funds for Central Florida police, firefighters and other public servants include Peruvian bonds.
The South American nation has missed billions of dollars' worth of payments thanks to a forged court decision, putting public employee retirement plans in jeopardy.
The bond default has led dozens of members of Congress to seek intervention from Secretary of State Mike Pompeo.
Florida politicians were among the first to make the request. In May, U.S. Rep. Alcee Hastings and a bipartisan group of Florida congressmen earlier this month demanded action from the State Department.