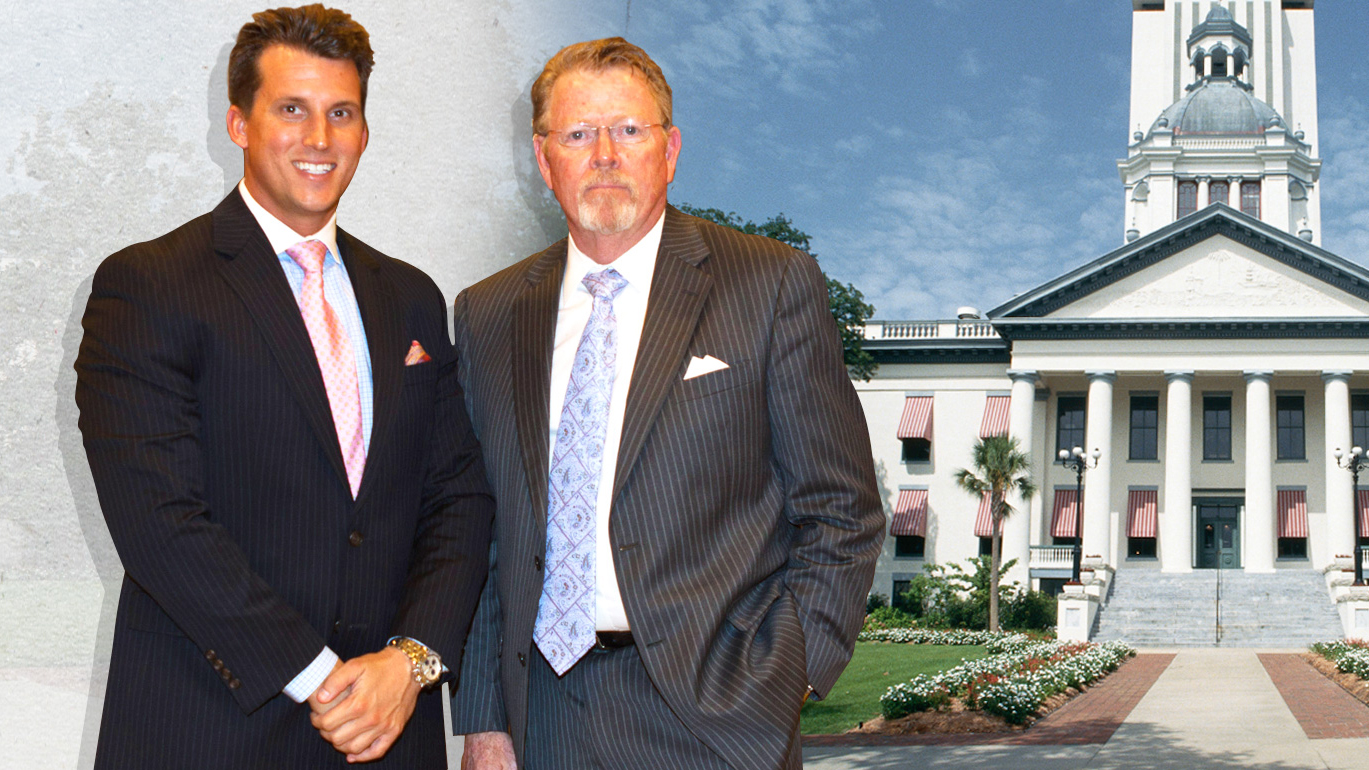 Top clients include SpaceX, Tesla and Margaritaville.
New compensation disclosures show Jeff Sharkey and Taylor Biehl earned an estimated $1.7 million in lobbying fees last year.
The duo that makes up Capitol Alliance Group pulled in $915,000 representing its 50-plus clients in the Legislature last year, with another $800,000 in receipts for their work lobbying the executive branch.
Florida lobbyists report their pay in ranges covering $10,000 increments. Florida Politics uses the middle number of each range to estimate overall pay.
Firms also list a range for their overall pay. CAG's quarterly compensation reports show they earned between $100,000 and $250,000 in the Legislature in Q1 and between $250,000 and $500,000 in each of the next three quarters. Executive earnings fell in the $100,000 to $250,000 bracket in all four quarters.
The reports show CAG earned no less than $1.25 million in 2019. Sharkey and Biehl could have earned more than $2.5 million if each of their clients paid top dollar.
CAG represents several high-tech clients, including SpaceX and Tesla Motors, both of which were founded by billionaire entrepreneur Elon Musk.
SpaceX was CAG's top-paying client in 2019, sending the firm a combined $130,000 across their executive and legislative reports. Tesla also broke the six-figure mark with $120,000 in pay for the year. Another major player represented by CAG is Quicken Loans, which contributed just shy of $100,000 for the year.
CAG been on working at the forefront of the state's growing medical marijuana market and emerging hemp industry through their work with the Medical Marijuana Business Association of Florida and the Florida Hemp Industries Association.
The medical marijuana association chipped in $60,000 toward their 2019 total, while the hemp industry tossed $50,000 their way.
Another household name on the list: Margaritaville Holdings. The Jimmy Buffett-owned company isn't in a disruptive industry, like the bulk of CAG's clientele. Instead, they're looking to pitch in on hurricane recovery by adding a specialty license plate.
Proceeds from the tag, included in SB 412, would be used to fund Buffett's Singing for Change Foundation, which has provided $1 million in grants to small nonprofits since 2018, including Habitat for Humanity of Key West, Take Stock in Children and the Boys & Girls Club of Palm Beach.
CAG's annual revenues show year-over-year growth. In 2018, Sharkey and Biehl earned an estimated $1.5 million in lobbying pay.
Florida lobbyists and lobbying firms faced a Feb. 14 deadline to file compensation reports for the period covering Oct. 1 through Dec. 31. Compensation reports for the first quarter of 2020 are due to the state in mid-April.