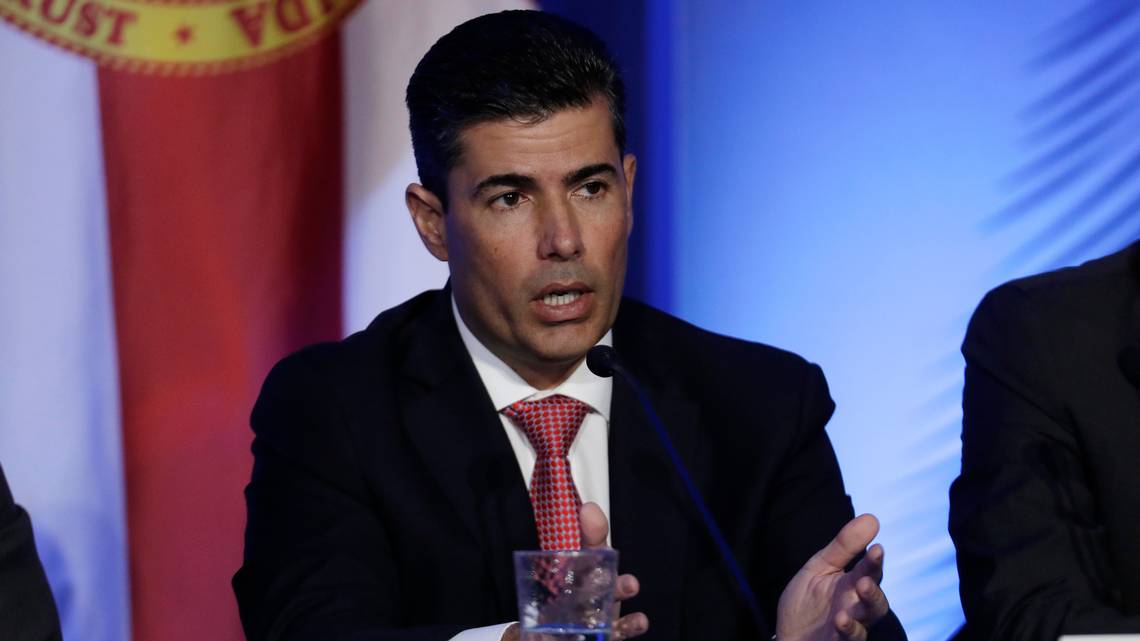 But at least one local leader is already calling on Jacquet to drop his reelection bid.
Republican House Speaker José Oliva appears ready to forgive Democratic Rep. Al Jacquet after Jacquet offered an apology for using an anti-gay slur on video.
In a Friday video posted to his personal Facebook page, Jacquet labeled Lake Worth Beach Commissioner Omari Hardy as a "batty boy."
"Batty boy" is a slur used in the Caribbean to describe a gay person. Hardy is one of three Democrats competing against Jacquet in the Democratic primary for House District 88.
That prompted outrage, including from some of Jacquet's Democratic colleagues in the House who demanded he apologize.
Jacquet eventually offered a statement, saying, "In the heat of the moment, I said something I should not have said. I apologize for my words that have offended some of my colleagues."
Jacquet has already lost his position as ranking member of the House Rules Committee. Asked if any further consequences await Jacquet — including a possible House censure — Oliva appeared to downplay the possibility.
"I think it's quite possible that Rep. Jacquet is having some personal difficulty or something. He apologized for the statements that he made. And I've served with him a while. I take him at his word when he says that he was sorry about what he said," Oliva said.
"In the years I've known him here, I've not known him to be — in any way — offensive to any other member. So I think whatever it is that's causing him some level of stress, he's revisiting now and understanding that some of his words were offensive. But I thought he took the right action."
Notably, Jacquet's apology was not accepted by Hardy, who told the Palm Beach Post it didn't go far enough.
"This was an attempt to, in my opinion, to cover up the ugliness in himself that he revealed on Friday," Hardy said.
Democratic Rep. Carlos Guillermo Smith — one of multiple House Democrats who originally criticized Jacquet's remarks — also did not deem his apology as adequate.
In a Twitter post, he quoted Jacquet's statement with the caption, "WEAK."
In a separate post, Smith added further critiques. "No acknowledgement that his actions were homophobic or hurtful. No direct apology to the LGBTQ community or to his constituents. @ALJacquet clearly does not understand the gravity of his words or the harm they cause LGBTQ Floridians. It's sad really."
Justin Katz, President of the Palm Beach County Classroom Teachers Association, now says Jacquet should drop his reelection bid and leave office following this term. Katz also formerly served as Vice Mayor of Boyton Beach, which sits inside Jacquet's district.
"I have known and respected Representative Jacquet (then Delray Commissioner Jacquet) since I first saw him speak at a candidate forum while running for his 2nd term on the city commission back in 2014," Katz said.
"But his recent conduct and statements he has made have caused me to lose all faith in his ability to effectively hold office and support positive change in his capacity as a legislator. He should serve out his term and withdraw from the upcoming 2020 election cycle."