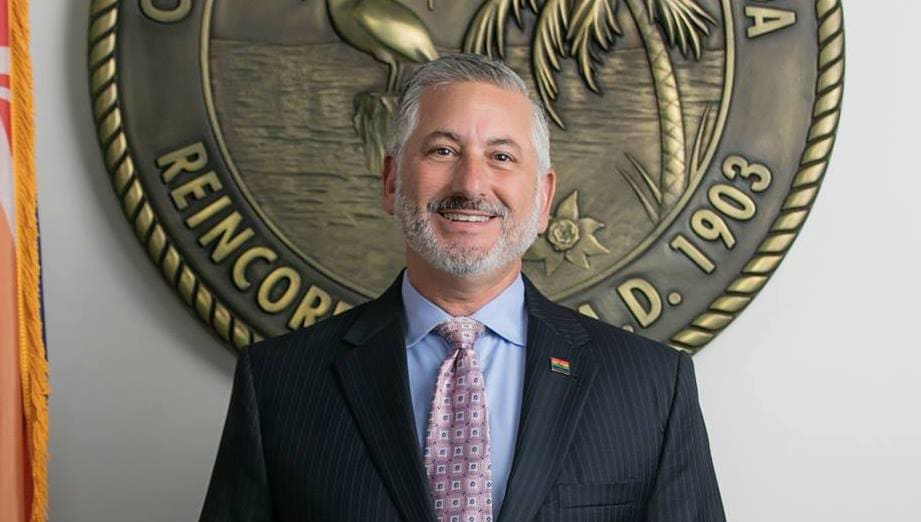 Mayor Rick Kriseman is also banning any gatherings of 50 people or more.
The city of St. Petersburg is implementing sweeping rules in an effort to lock the city down from the potential impacts of the COVID-19 coronavirus.
Effective immediately, the city is banning any gatherings of 50 or more people, a recommendation from the Centers for Disease Control and Prevention.
"We will enforce this. We will disperse crowds. We ask that you don't force us to do this and waste precious resources," St. Pete Mayor Rick Kriseman said during a video announcement Monday.
Affected gatherings include, but are not limited to, festivals, parades, concerts, sporting events and parties and weddings.
Beginning at noon Tuesday, the city is also implementing and enforcing reductions to crowds at all restaurants, cafes, bars, movie theaters, gyms, fitness centers, bowling alleys and the Cross Bay Ferry by half.
Last call in the city, which is currently 3 a.m., is being cut back to 9 p.m.
Kriseman offered a word of caution to businesses that think they may be able to side-step the rules.
"I will move swiftly to a complete closure. Late night revelry in this city will simply not be allowed," Kriseman said.
"Your liquor license is at risk if you defy this directive," he continued.
The city also activated its Emergency Operations Center Monday.
Kriseman said the city has had to respond to emergency situations before, "but never in response to a global pandemic."
"To that end, it's time to take additional and unprecedented steps to protect the health and safety of our residents and visitors, while giving our small business owners and others a fighting chance to endure through this pandemic," he said.
Kriseman is also encouraging residents to practice social distancing, including avoiding gatherings.
"This is a time to act as a community. The most vulnerable among us will be our biggest beneficiaries," said in a nod to the elderly and those with underlying health conditions who are most at risk of complications related to COVID-19.
In addition to the new lockdown, Kriseman's administration has also closed city recreation centers including spring break child care. The city is taking extra sanitary precautions at city playgrounds, which will remain open.
Kriseman also canceled City Council meetings until at least April 9 and canceled indefinitely any other city public meetings.
He's encouraging residents to conduct city business online where possible, including through things like the city's "see, click, fix" application and mobile permitting site. City workers are being given the opportunity, where possible, to work from home.
"Our only hope to minimize the potentially devastating impacts of this illness on our health, way of life and economy is to accept the current state of disruption and coordinate in a way that truly works to contain it through social distancing," Kriseman said.
Kriseman also declared a local state of emergency, which addresses price gouging and grants him authority over provisions for temporary emergency housing and greater flexibility to coordinate with state and federal governments.
The city has also suspended water turn-offs to customers whose payments are delinquent. While the city will not terminate service during the pandemic for sanitary reasons, Kriseman is encouraging all residents who are able to stay current with their bills.