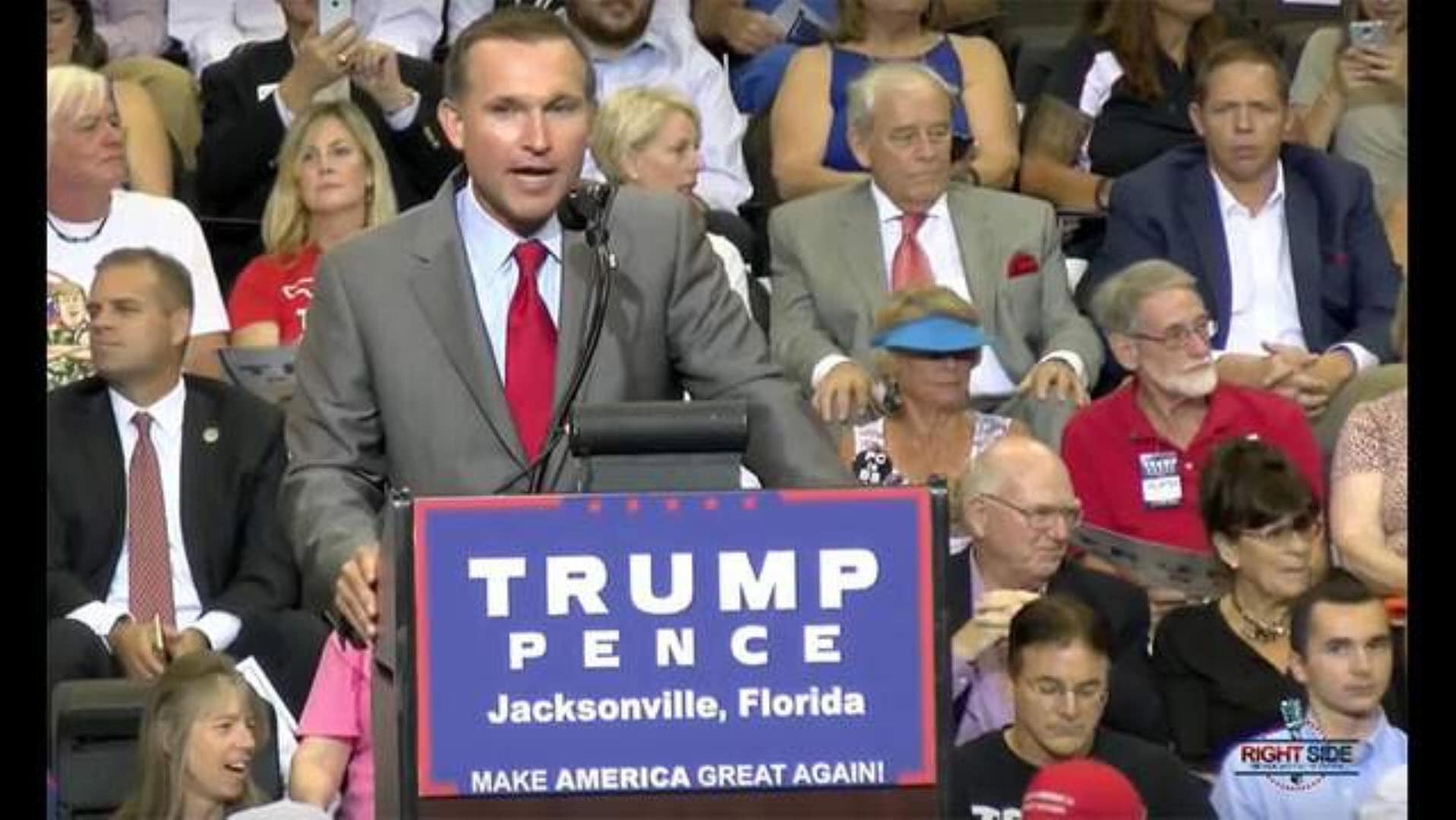 Is Jacksonville the best site? Mayor says so.
With rioters, at least for now, off of Jacksonville streets, Mayor Lenny Curry told national Republicans that the city is ready for convention business.
Specifically, the Republican National Convention, currently looking for a place that will allow the kinds of megarallies the President requires.
The President said Tuesday night that North Carolina "forced" him to look for a new location. Before that, Curry had already volunteered the city.
"We welcome the opportunity to host the GOP convention in Jacksonville. A $100 million local impact event would be important for our city as an event/convention destination.The City is ready for world class events & ready show the world we are open for business," Curry tweeted Tuesday afternoon.
Curry's comments come after North Carolina Gov. Roy Cooper, a Democrat, suggested Charlotte may be a no-go.
"The people of North Carolina do not know what the status of COVID-19 will be in August, so planning for a scaled-down convention with fewer people, social distancing and face coverings is a necessity," Cooper wrote to national Republicans.
The Mayor was eager, and told WJXT as much.
"My people have been in discussion with them," Curry said. "Look, I was the state chairman of the Republican Party of Florida when there was a convention in Tampa, so I recognize what it takes to put one of those things on. I'm hopeful but that's a heavy lift."
Last week, Curry, the former head of the Republican Party of Florida, said his city could host the event if North Carolina's governor doesn't want it in Charlotte.
Jacksonville, tweeted Curry, "has strongly demonstrated the ability to host large events in a safe & responsible way. The world's 1st pro live sporting event since COVID-19 was broadcast around the globe from the Vystar Veterans Memorial Arena in partnership with the Ultimate Fighting Championship."
"We would be honored to host the Republican National Convention in that same world class facility. Thankfully, Gov. Ron DeSantis and my administration have created a regulatory framework that operates in way that is attractive to significant events like these," Curry added.