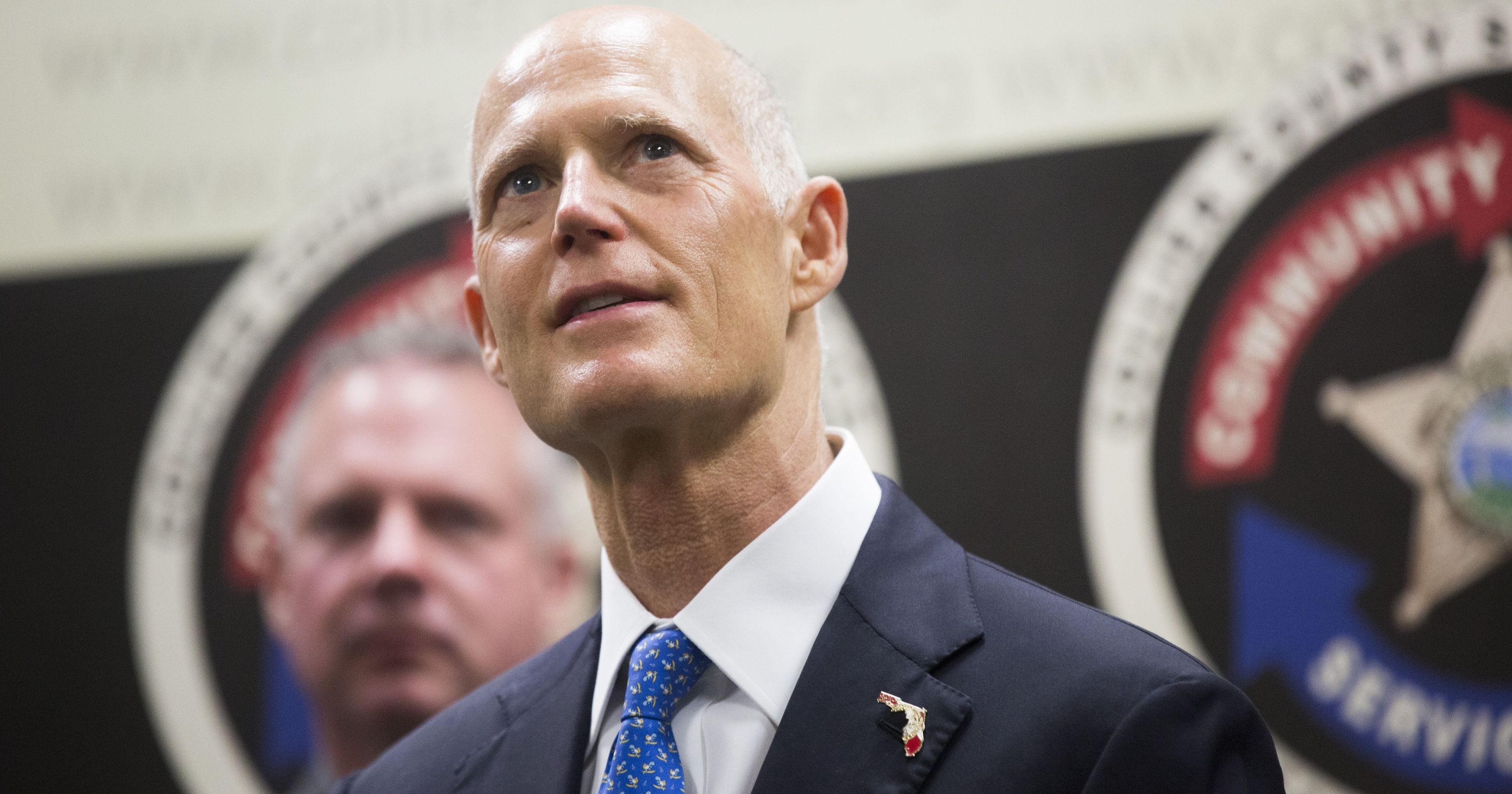 COVID caution as Rick Scott says virus fight isn't over.
U.S. Sen. Rick Scott has contended that a spike in positive COVID-19 tests is no reason to slow down reopening.
But with positive tests continuing to surge amidst dire predictions of future spread, his public rhetoric is becoming more cautious by the day.
Florida is seeing a rapid increase in positive tests and percentage of positives, with 2,610 tabulated on Wednesday and 3,207 on Thursday. Everything from protests to bar openings suggests that the age of social distancing is over, but the numbers suggest otherwise.
On Fox Business Thursday morning, the Senator told host Stuart Varney that "we know we haven't beaten" COVID-19, adding that "we're not out of the woods."
"What you hope is it's because we have more COVID tests out," Scott said, with an edge in his voice that suggested he didn't completely subscribe to the current Governor's narrative that more testing is simply showing more positive tests.
"We'll find out over time," Scott added, "but what you hope is that it's more people getting tests."
Scott had earlier this week offered assurances that people in Florida were reopening safely, but on this occasion, all he could do was "hope that everybody is wearing masks and socially distancing."
"We know we haven't beaten this. I've talked to employers. They're worried about keeping their employees safe, trying to get their customers back safely."
"Everybody's got to take this seriously, and it's my experience in Florida that's what people are doing," Scott added. "And we"ll see."
Scott is optimistic that "hospitals clearly have enough capacity right now," but adds that "we can't let up. We don't have the vaccine yet."
"We're not out of the woods," the Senator added.
Just two days prior, the Senator's read was somewhat more ebullient.
"I talk to Floridians every day. They want to get back to their jobs. They want to do this safely," Scott said on the Fox News Channel Tuesday.
"I think people know there's a risk of coronavirus," Scott said. "And they're working to do everything they want to do as safely as possible, whether it's going to work, opening up their business, going to church, they want to do it as safely as possible."
"That's what's going to happen in our state. We're going to reopen our state and reopen our economy," the Senator added. "We cannot keep our economy closed forever."
Scott, as Senator, is removed from the kinds of command decisions he had to make as Governor, though he never had to address a pandemic.
However, with coronavirus surging and the Republican National Convention coming to Florida, expect that Scott will continue to be solicited on the state's response.
He told Jacksonville's WOKV on Thursday that attendees "need to social distance" and "need to wear masks.
"So they're going to have to figure out how to do that the right way. And I believe they will."