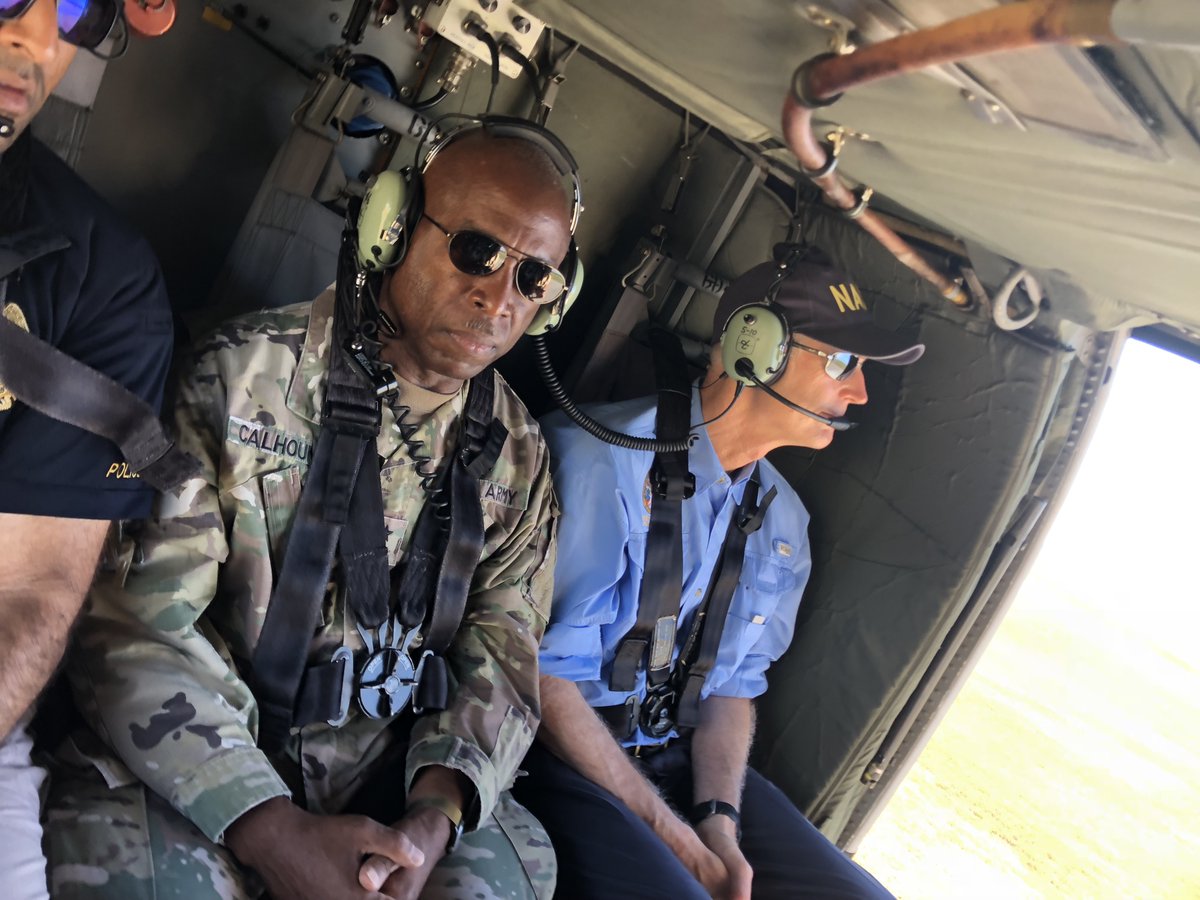 Storm messaging a consistent winner for Senator
When U.S. Sen. Rick Scott was Florida's Governor, hurricane response was often the tide that lifted his political boat.
Though he has handed off the storm response reins to Ron DeSantis, Scott has continued to message aggressively about the need to prepare for hurricanes.
Thursday saw him bring a friend along: Weather Channel storm chaser Jim Cantore.
The two traded lines about the need to prepare, in a video branded by the Weather Channel, but with words that could have been scripted by the first-term Senator's political team.
"Dangerous weather can happen any time, anywhere," Scott said. "I'm Sen. Rick Scott, and I will always work to make sure that Florida families have the resources they need to prepare and stay safe during any weather emergency."
Cantore chimed in from there.
"Even though Florida is prepared, you should be too," the weatherman noted.
Scott and Cantore collaborated on the final line.
"When we prepare together, we can weather any storm," they said, with Scott taking the dependent clause and Cantore closing it out.
The messaging on hurricane awareness continues a trend of the former Governor making moves to occupy a gap in messaging left by his replacement.
Ahead of the beginning of the 2019 hurricane season, while Gov. DeSantis was on a trip to Israel, Scott toured the state, as he did so many times during his eight years in office.
Included in Scott's itinerary: a hurricane awareness event in Jacksonville, one where the Senator was able to reprise familiar warnings that his replacement could not while occupied on the other side of the world.
An argument could be made, meanwhile, that Scott owes his slender victory to storm response. The devastation of Hurricane Michael took the Senator off the campaign trail for much of the stretch run, but it offered grist for at least one contrast ad with then Sen. Bill Nelson.
Scott is "leading hurricane recovery, directing relief efforts, and even housing state troopers in his own home."
The aforementioned home is the Governor's Mansion.
"And Sen. Nelson? Running false attack ads mocking Gov. Scott's service in the Navy," the narrator chides, calling it a "new low" and "dirty politics" from Nelson.
While Nelson aides carped about Scott running attack ads while doing storm response, the seeming contradiction did not matter to enough voters to keep Scott from the Senate.
I was glad to join my friend @JimCantore for a PSA on the importance of preparedness during hurricane season.

Make sure you and your family have the supplies you need and create a plan. The time to prepare is now; don't wait for a storm. @weatherchannel pic.twitter.com/HBUD7w8ivc

— Rick Scott (@SenRickScott) July 16, 2020