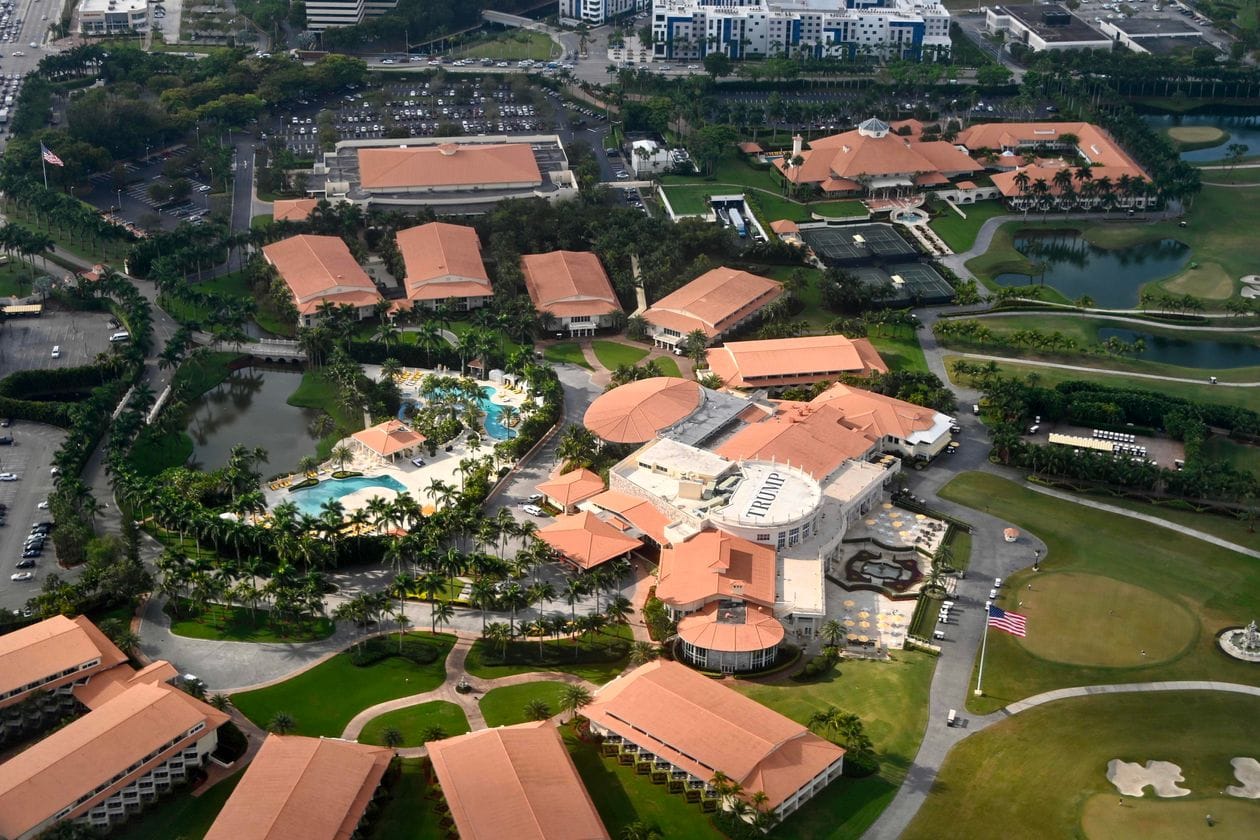 A Friday fundraiser in Tampa remains on the President's schedule.
The Donald Trump reelection campaign is canceling a Saturday fundraiser in Doral due to concerns about a brewing storm in the Atlantic.
The Trump National Doral golf resort was set to host an event Saturday. With storm projections putting Tropical Storm Isaias in range of South Florida, the Trump team has decided to cancel the event and will likely be in Washington, D.C. instead, according to the Miami Herald.
A Friday fundraiser in Tampa remains on the President's schedule.
Isaias also forced COVID-19 testing sites in the region to shut down. State-controlled sites are shutting down throughout Florida beginning Thursday at 5 p.m. Miami-Dade County will close any remaining testing sites in the county beginning Friday.
The Trump campaign had been pegged with questions regarding how the Doral event would operate under Miami-Dade County's COVID-19 restrictions, ordering ballrooms and restaurants closed as the region continues dealing with the virus's spread.
The surge also forced Trump to cancel a portion of the Republican National Convention, which was scheduled for the end of August in Jacksonville.
Current storm projections show Isaias moving along the Southeast coast of Florida, though the cone of potential impact remains over the mainland. The storm is scheduled to near South Florida by Saturday afternoon and will likely cause a rainy weekend even if it remains off the coast.
Gov. Ron DeSantis will hold a Thursday press conference to address the state's preparation for the storm at 5:30 p.m.