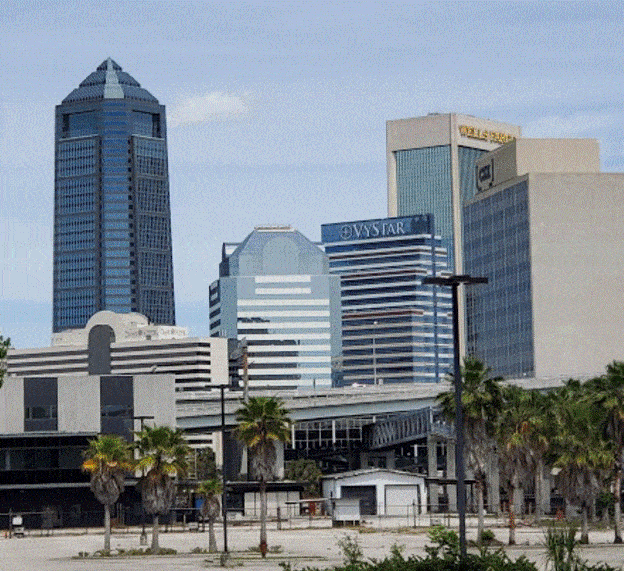 Another dozen COVID-19 deaths were recorded in Jacksonville Wednesday.
Jacksonville crossed the 200 mark for deaths attributed to coronavirus, according to Florida Department of Health data released Wednesday.
There were 12 new single-day COVID-19 deaths recorded for a total of 210 in Jacksonville. That's up from the nine fatalities attributed to the illness in DOH data released Tuesday.
The 12 new deaths recorded in Jacksonville represent the second highest single-day tally for the city. The record, 16, was recorded in Jacksonville on July 25.
The latest jump in coronavirus deaths comes after another spike in fatalities related to the illness last week when 12 deaths were recorded on Aug. 7 and 11 on Aug. 8.
Deaths eased for a couple days. with none reported Sunday.
Jacksonville added 231 new cases Wednesday for a pandemic total of 23,972.
Elsewhere in the five-county First Coast region:
— St. Johns County recorded three new fatalities Wednesday for a total of 39. Another 36 infections were recorded for a total of 3,774.
— Clay County also saw a new death due to the infection for a total of 53. Eight new cases were recorded Wednesday for a sum of 3,335.
— Baker County continues to see a notable influx of new cases due to ongoing coronavirus testing at the Baker County Correctional Institution as 80 new cases were added for a total of 1,044.
— Nassau County added 18 new cases for a total of 1,277. There were no new deaths in Nassau as that county held steady at 11 fatalities.
— Across the First Coast, there were 373 new infections of coronavirus recorded Wednesday for a total of 33,396. A total of 317 people have died from the infection in the region, an increase of 16 over Tuesday.