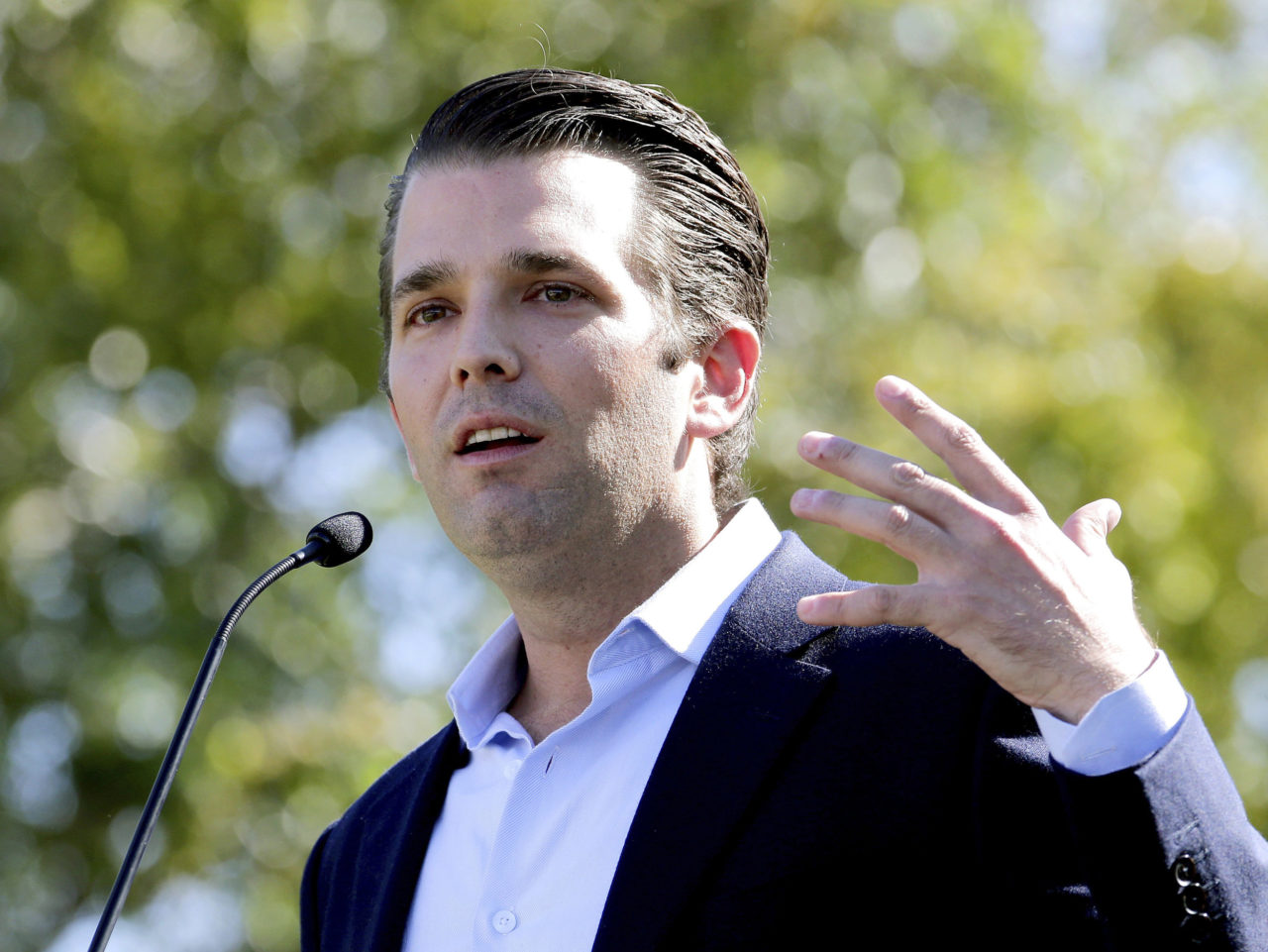 DeSantis to join Donald Trump Jr. and Trump campaign fundraiser Thursday.
Donald Trump Jr. and Eric Trump are on their way back to Florida to campaign this week, with the elder First Son appearing in Panama City and Tampa Thursday and the middle First Son appearing in Jacksonville Friday.
Gov. Ron DeSantis is set to join Donald Trump Jr. and others at a fundraiser in Panama City Beach Thursday afternoon.
Neither Trump has tested positive for COVID-19 since the White House outbreak emerged last week. Yet plenty of people around them have, starting with their father President Donald Trump and First Lady Melania Trump and including at least 10 staff members at the White House or in the campaign.
The Trump reelection campaign took a brief respite, canceling Florida events last Friday and Monday, but now is back in gear in Florida.
In addition to a public Make America Great Again Rally Thursday at 3:30 p.m. at the Holiday Inn Resort Panama City Beach, Donald Trump Jr. is set for a fundraiser in Panama City Thursday.
The Tampa Make America Great Event featuring Donald Trump Jr. is set for 7:30 p.m. at Stepp's Towing Service, Inc.
Eric Trump is slated to appear at a Make America Great Again rally at Semco Materials in Jacksonville at 11 a.m. Friday.
The events have Florida Democrats calling the effort "reckless."
"First and foremost, I hope the President continues to recover quickly and that Donald Trump Jr. has been spared from infection. With more than 1,000 confirmed cases in Florida every single day for the last week, we're still not out of the woods," said Florida Democratic Party spokeswoman Frances Swanson. "Floridians don't need another reckless campaign stop. We need real economic relief and a clear plan on how we can combat this deadly virus."
DeSantis is listed as a special guest at the Thursday fundraiser in Panama City.
Tickets start at $15,000 for an individual or $25,000 for a couple, for the event described as a photo opportunity and roundtable with Donald Trump Jr. and Kimberly Guilfoyle, the TV personality and top campaign aide who is dating Donald Trump Jr.
Guilfoyle tested positive for COVID-19 in July, according to news reports.
Democrats also are raising eyebrows over another Republican event this week. The other is American Priority's "AMPFest 2020" conference at the Trump National Doral resort, starting Thursday night and running through Sunday. The speaker list includes Rep. Matt Gaetz, congressional candidate Laura Loomer, former Trump campaign officials Roger Stone, George Papadopoulos, and Corey Lewandowski, and dozens of others.