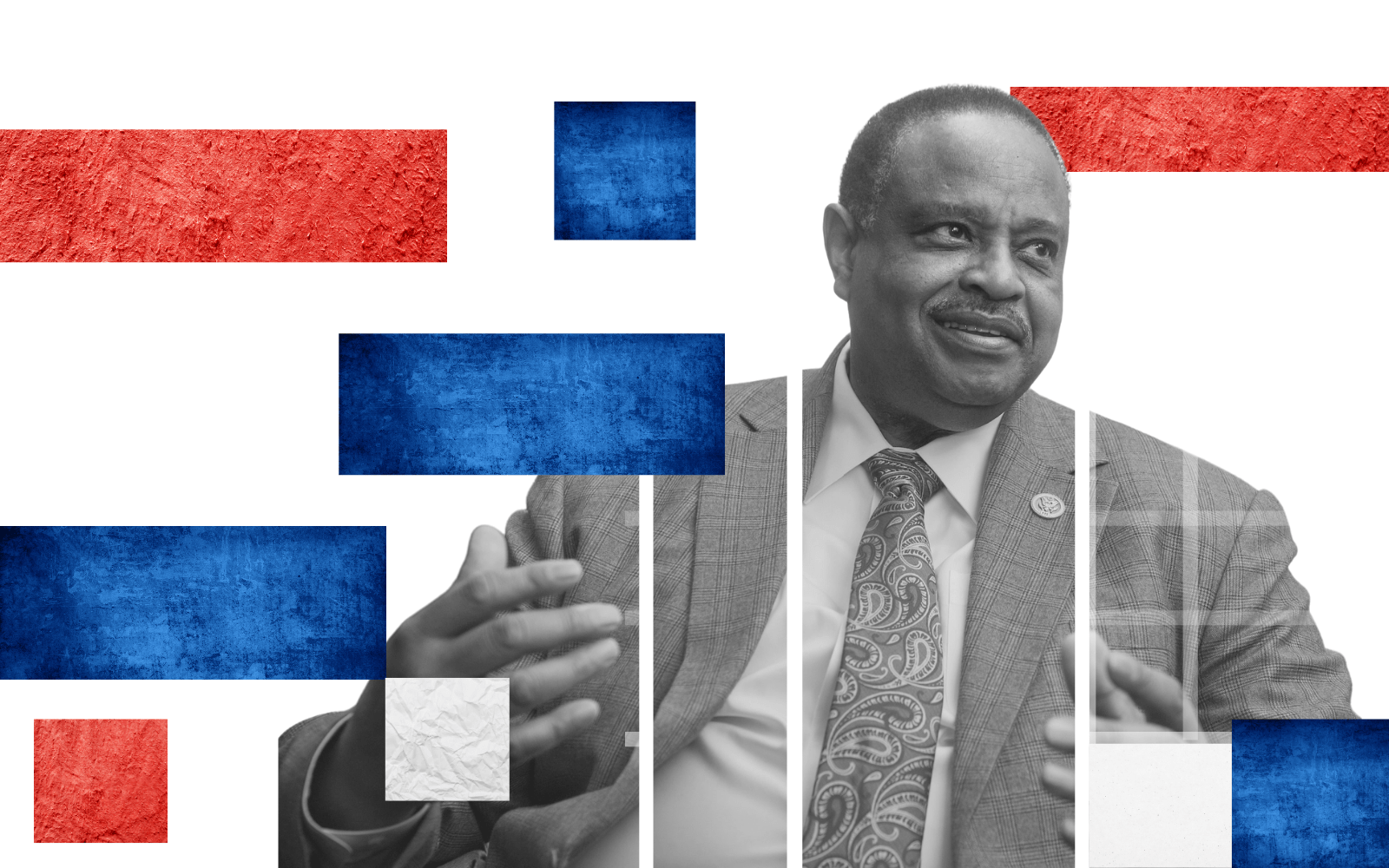 The Democratic field for Governor may get a little more crowded.
The Democratic field for Governor may get a little more crowded as a veteran Congressman and North Florida powerbroker eyes a 2022 run, according to a key adviser who told Florida Politics about it Tuesday.
U.S. Rep. Al Lawson, who currently represents Florida's 5th Congressional District, is eyeing a run for Governor next year, went the narrative of so-called "high level discussions."
Though Lawson told the Tallahassee Democrat that such a bid was "not on [his] radar]," there is reason to think differently.
"While I am flattered that people are calling on me to consider a gubernatorial run, it is not on my radar right now," Lawson said.
Despite his begging off, a key adviser of his volunteered the case Tuesday that Lawson could run, was thinking about running and had a path in what could be a very deep field.
Time will tell whether Lawson's adviser was floating a trial balloon or freelancing some ideas. Floating a story and then the decorous on record denial are part of the game.
A longtime Democratic pillar in the Florida Senate, Lawson successfully ran for Congress six years ago, finding a way to unify a district comprised of urban Jacksonville and rural areas to its west.
Lawson, who defeated Rep. Corrine Brown in a 2016 primary, handily won the General Election with help from Jacksonville Republicans such as former Trump campaign aide Susie Wiles.
In 2018, he fended off a high-profile primary challenge from former Jacksonville Mayor Alvin Brown. 
Brown, whose campaign claimed that Lawson was "Trump's favorite Democrat," finished 20 points behind Lawson, unable to dent Lawson's favorable numbers. They seem to have made up: Brown showed up as support on a pro-Joe Biden press call Lawson held this fall.
The Congressman won a third term against marginal opposition in November. But the 2022 Democratic ballot would offer more fearsome competition.
Among the potential candidates for the Governor's Office are one statewide office holder: Agriculture Commissioner Nikki Fried, who said she is looking at a run and likely has had no reason since to change her mind. Fried will enjoy the platform of constant conflict with Republican Gov. Ron DeSantis, and will be uniquely positioned to cultivate cobranding with the Joe Biden administration.
Another Congressman who actually has been Governor, U.S. Rep. Charlie Crist, also eyes a return to Tallahassee. Crist is a proven fundraiser and has a defined base of support in Tampa Bay.
State Rep. Anna Eskamani, a legislator from the Orlando area, also could run and energize the left wing of the party.
Sen. Jason Pizzo is often mentioned as a possible statewide candidate.
Additionally, it is almost certain that candidates will emerge from elsewhere.
Lawson, should he run, would draw on rural counties and North Florida. The expectation is that he could, especially in a fragmented field, find a path to the nomination that way. In 2018, Gwen Graham and Andrew Gillum both showed people could run and do well from the I-10 corridor.
Meanwhile, if Lawson were to run for Governor, his seat in Congress could be open, which would set yet another round of political variables in play for the 2022 ballot.
The safe Democratic seat could see a lively primary, with leading Democrats from both Tallahassee and Jacksonville markets making their bids.
Incumbent officeholders may be in play, as well as former leaders like the aforementioned Brown and former Tallahassee Mayor Gillum, who relied heavily on Jacksonville turnout when he took the Democratic nomination for Governor in 2018.