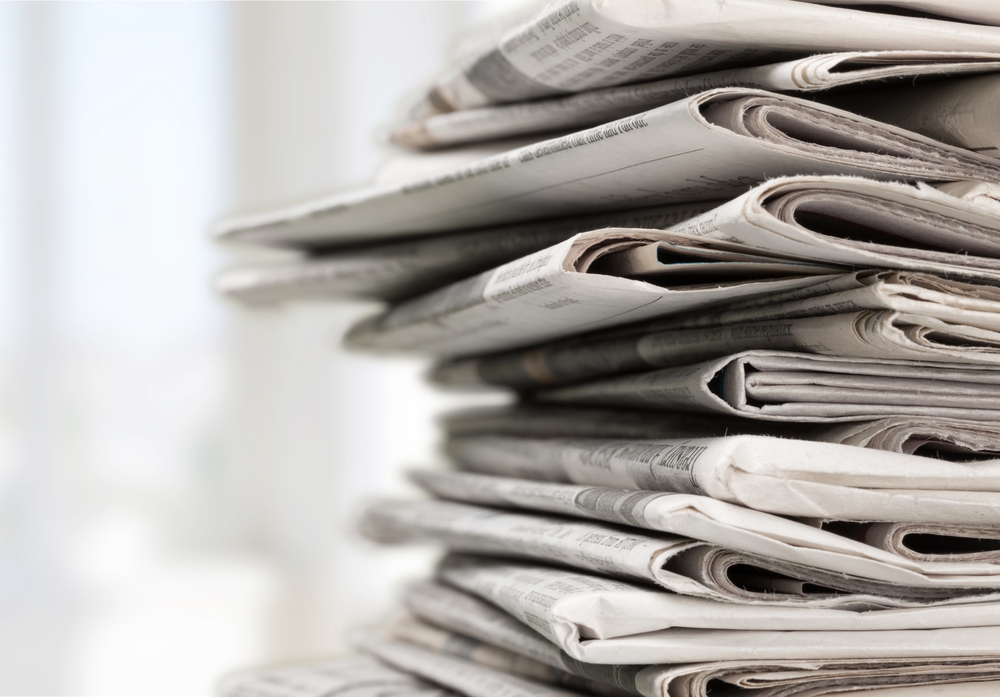 It now heads to the House Judiciary Committee.
A bill that would allow public notices to skip newspapers and be posted directly on government websites got the green light from the House Civil Justice & Property Rights Subcommittee on Thursday.
Current law requires state government and local government entities, such as sheriff's departments and tax collector offices, to purchase newspaper advertising to let the public know about important deadlines, code changes or events. HB 35 would nix the requirement.
Instead, governmental agencies would need to buy an ad once a year in a publication "delivered to all residents and property owners throughout the government's jurisdiction" letting them know that they can register to receive public notices by email or snail mail.
The measure has been a longtime priority for Rep. Randy Fine, a Brevard County Republican. He filed identical bills for the 2019 and 2020 Legislative Sessions. Both attempts made it through the full House only to die in the Senate.
Fine pitched the bill as a way to give Floridians free access to public notices, unlike the current system which requires residents to, in most cases, purchase a newspaper.
Democrats on the committee pushed back against the bill, arguing that older and less affluent Floridians without internet access would be harder to reach. Rep. Emily Slosberg asked whether the bill would make it harder for such people to see notices.
Fine said he "challenged the presumption behind the question."
"Those people who don't have internet access today, it's generally because they can't afford internet access. Those people probably are not paying to get the newspaper as well. There is no free way to access public notices at your own home, you either must have internet access that you must pay for or you must subscribe to the newspaper that happens to have the public notice," he said.
There is also strong opposition among newspapers.
Former Lt. Gov. Jeff Kottkamp, now a lobbyist representing American Lawyer Media, said the current public notice law "is considered the model for the country."
"We not only have public notice in print media, but any printed publication that has public notices is required by law, to put them up on their website, in front of any for-pay pages for free — it has no cost to the taxpayer, no cost to anybody," he said.
Kottkamp said putting the notices on government websites would be akin to burying them.
"Mason Dixon says only 18% of Floridians will go to a government website to get information. Why? Because especially in these small towns, their websites aren't up to date, aren't very good, are hard to navigate and it's hard to find information," he said.
Lobbyist Ron Book, representing Gannett, was also among those speaking in opposition.
"I'm not sure why we're here to fix something that's working quite well," he said. "The public searches when they want to search their daily newspaper for things that are important to them in the way of government notices."
He added that the bill would likely lead some small news outlets to close their doors.
"We live in a free enterprise system that shouldn't be afraid of people making a dollar, whether that's the newspaper industry, or that's a restaurant, or that's an amusement park, or it's a retail store selling widgets. The fact of the matter is, you will put very small rural newspapers out of business," he said.
"Now, you won't put the Miami Herald out of business. You won't put the Orlando Sentinel out of business. You won't put Tampa Bay Times out of business, but you will put a lot of others out of the business."
Fine pushed back against the argument, saying the money governments spend putting notices in print could be used to address other issues.
"This isn't a bill in search of problems. It's a bill in search of the broken septic tank in my community. It's a bill in search of a crosswalk that could be fixed. It's a bill in search of money that could go to teachers to buy supplies or do other things," he said.
"Over the next two years, we will be faced with incredibly difficult decisions about how we're going to prioritize our spending here in the Legislature and every time we spend a dollar on one thing, it's a dollar that we can't spend on something else."
The bill passed the committee with an 11-6 party-line vote. It now heads to the House Judiciary Committee.