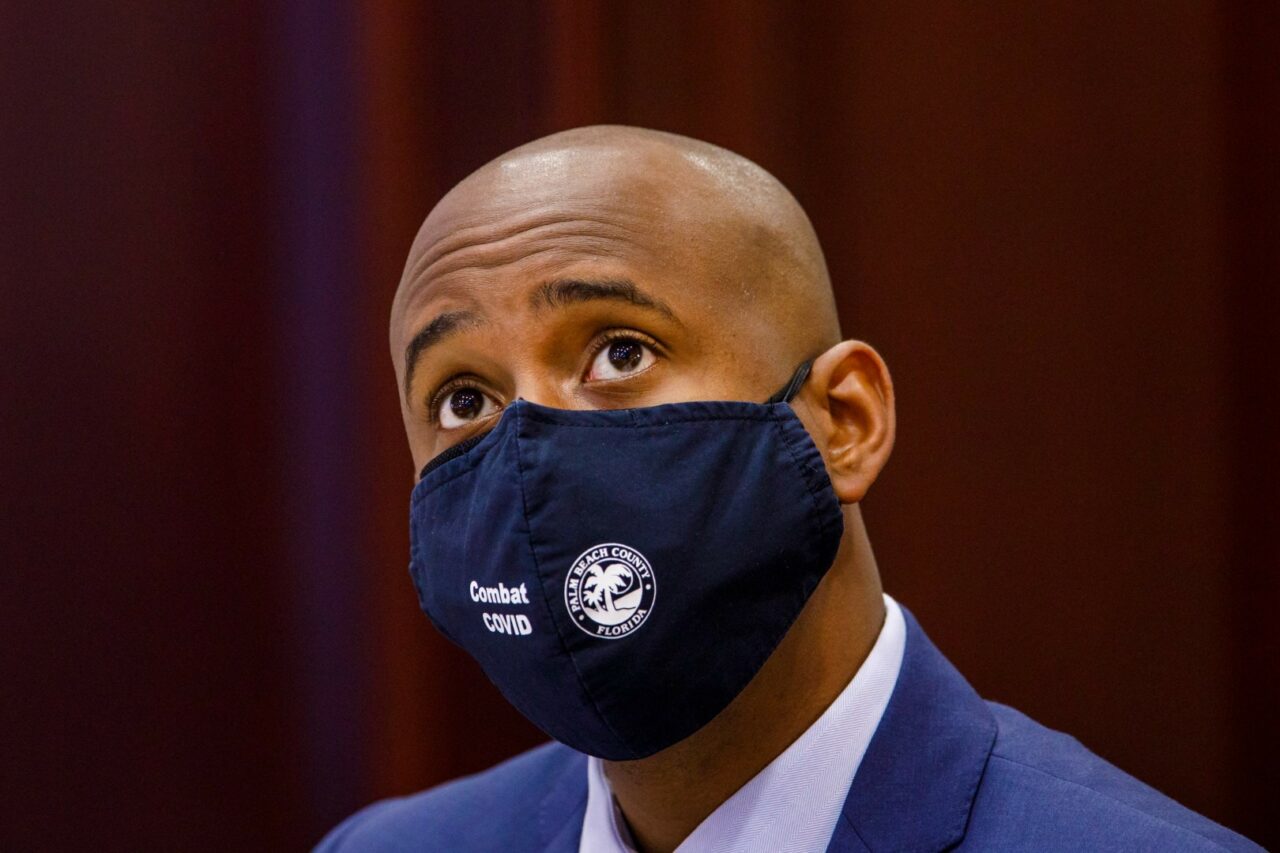 A memo previously gave jails permission to self-inspect.
West Palm Beach Rep. Omari Hardy is calling for more oversight of Florida's local detention facilities after the Florida Model Jail Standards Committee said in a memo on February 1 that agencies can substitute on-site inspections with a letter indicating compliance with inspection requirements. 
Hardy, a Democrat, condemned the move in a statement Monday.
"You cannot say jail administrators can have inspections if they want them, or simply pinky-promise that they are following the rules if they don't want the inspections. That's not good enough. That's not how oversight works," Hardy said. 
Hardy was spurred to act by recent reports of COVID-19 outbreaks in detention facilities in Palm Beach County, Broward County, Miami-Dade County, and Orange County. 
"Also, the FMJS has not promulgated any new standards specific to COVID-19," Hardy added. "Jail administrators across the state are making up the playbook as they go along. They need guidance from the committee. But the committee has not met in over a year, and it hasn't provided the critical guidance that these jail administrators need to limit the spread of COVID-19 inside the facilities under their supervision."
The last FMJS committee meeting scheduled in October 2020 was canceled due to the pandemic. Committee Chairman, Sheriff William Farmer, said the next meeting will be held in March. 
Hardy reiterated calls to hold a meeting to establish COVID-19 protocols in jails and to require inspections by Mar. 31. Hardy is also asking Gov. Ron DeSantis to make all jail staff eligible for the COVID-19 vaccine. Hardy initially expressed concerns over the spread of COVID-19 in Florida's jails in a memo to FMJS on February 15. 
FMJS initially allowed self-inspections after sending a memo in July of last year. Of the 93 jails overseen by the committee, 76 self-inspected their facilities citing the FMJS memo. 
The Florida Model Jail Standards set minimum standards for Florida jails. The committee has three representatives appointed by the Florida Sheriffs Association and two appointed by the Florida Association of Counties.